Currently February 2017: What's going on this month for Life With My Littles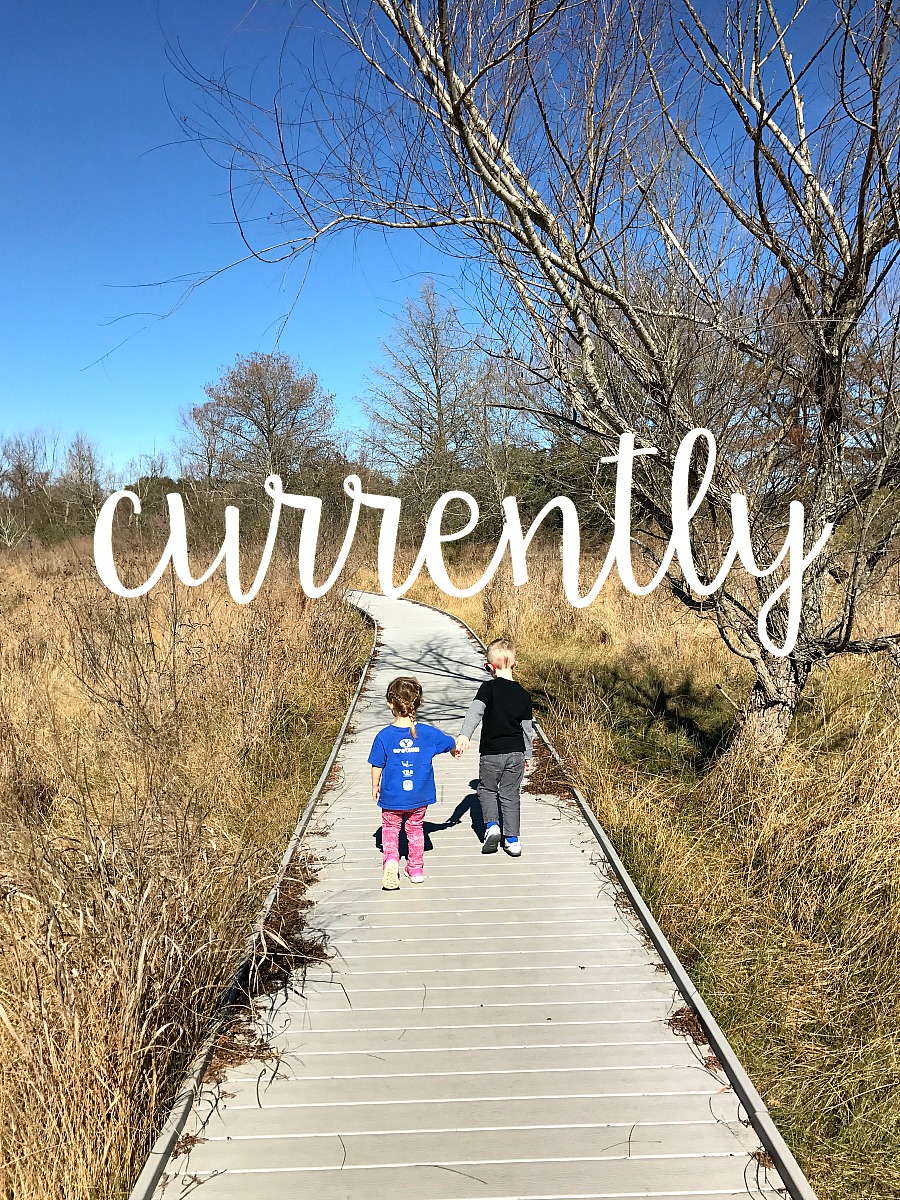 It's February! We have officially made it to the month of baby boy's birth! My due date is the 5th, four days away, and since it's a new month, my husband can take a week of paternity leave (he couldn't last month since he had his week of vacation and has to work a certain number of days for that rotation to count). We have been trying hard to do everything we can to induce labor (most of the things on this list!). I've never gone into labor on my own, so I really want to be able to experience that with this baby. So hopefully, he'll come soon!
Here's what's going on for me this month:
Learning watercolors and brush lettering. I got some money for Christmas from my mother-in-law, and some of the things I spent it on were some watercolors, paintbrushes, and brush lettering pens. I have never been particularly artsy, but the few times I have done watercolor painting I have loved it. I painted something for my office and something for my mom and sister. And I am planting on doing something small for our living room, too. I also think brush lettering is beautiful, so I am going to learn that. I'm good at looking at something and copying it, so until I get better then that's what I'll be doing! It's so fun, though! I think it's important to always be learning even when you aren't in school, and this is what I'm currently working on (and probably will be working on for a while!).
Taking a break for the next two weeks because duh, I'm having a baby. I know I just took two weeks off for Christmas, but I didn't want to be worrying about getting things done right after he's born. I was able to continue blogging after the birth of my daughter, but since I don't do guest posts on my blog and because I don't know what it's going to be like with three kids, I thought I would take a short break. That also means that when I come back, I'm going to be doing some awesome baby-focused posts, so I wont' be doing a Mama's Monthly Faves post this month. But I'm already planning ahead for March's post, so don't worry!
Wishing we were still at the Great Wolf Lodge. I've mentioned this a few times (here and here), but when my husband had his week off last month (his second of three weeks of vacation this year), we spent a few days at the Great Wolf Lodge in the Dallas area. It was so much fun, even at 36 weeks pregnant. We were all super bummed to go home because it was fun to just spend carefree time together with nothing else to worry about. It was the perfect last hurrah before baby comes, and we are definitely planning on going back again. If you've never been to a Great Wolf Lodge before, I highly recommend it!
Thankful for friends who threw me a baby shower last month. One of the moms of a kid who was in my primary class hosted it, and it was so much fun! There was delicious food, fun games, and lots of talk about pregnancy (which I'm always down for). We also got some great new things for baby boy, which was fun because we haven't really bought him much on our own!
Relaxing now that everything on our to do list is done. It took a while and we really cut it close to the end, but everything on our baby to do list is done (we even found the Bumbo hidden in the attic!). But we've got some freezer meals stocked up, the nursery is ready, my hospital bag is packed, and we have a plan on what we are doing with the kids while we are at the hospital. So now we're just playing the waiting game and relaxing!
Ready. I am ready for baby boy to be born, ready to not be pregnant anymore, and ready to be a mom of three! My body is exhausted and I just want to move without groaning and being in pain. I'm tired of peeing all the time and of horrible reflux. And I'm so excited and ready to see Little J and Little A with their new baby brother. They are ready for him to come, too, because they talk about how they are going to help a lot. I don't think they have any idea what they are in for, but we'll figure it out together!
That's it this month! Like I said, I'm going to be taking the next two weeks off from blogging to take care of baby and our family and myself, and I won't be posting again until the 20th when I share little man's birth story. So if you want any updates about when he arrives, you better be following me on Instagram! See you in two weeks, friends!