Mama's Monthly Faves: a new series all about the best mama and baby products!
I received free product for this post. This post contains affiliate links.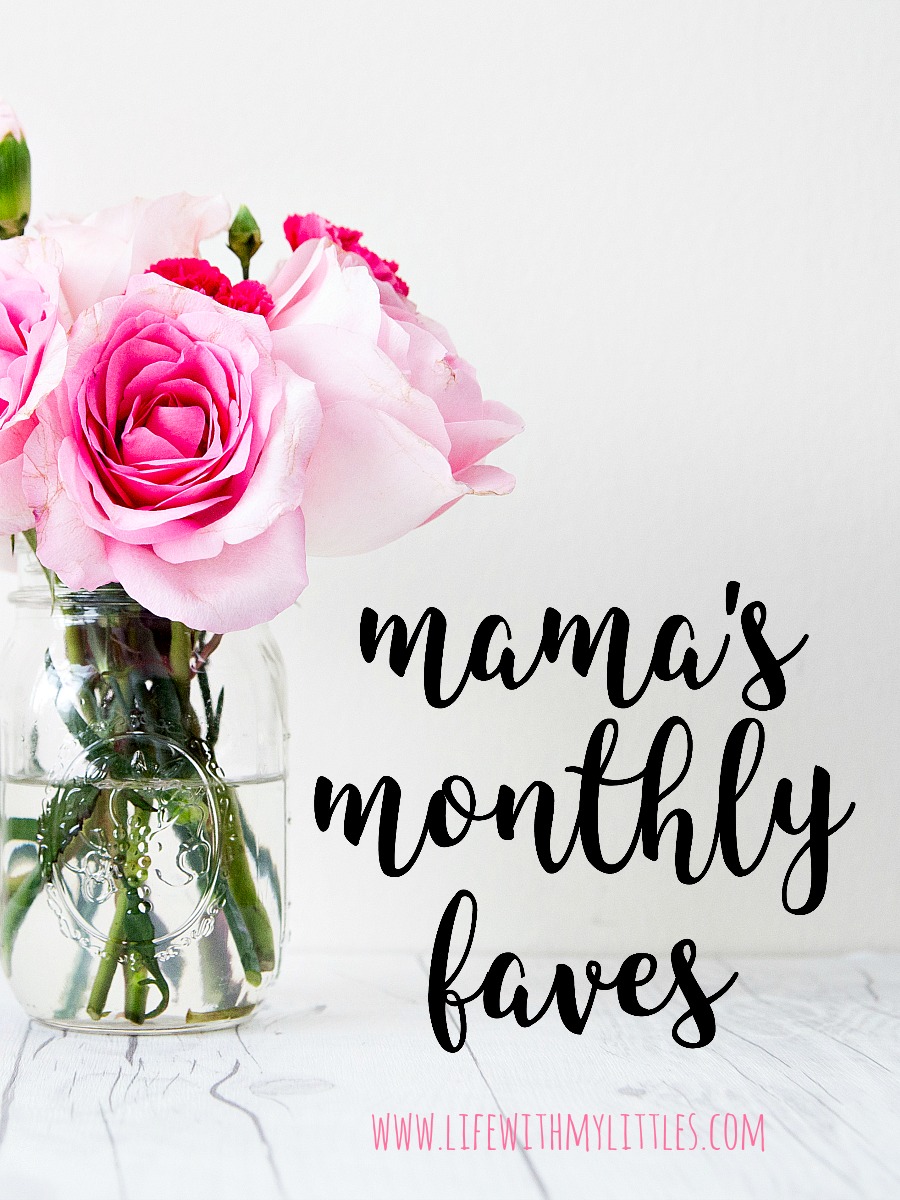 Hey there, friends! I am excited to share some more of my monthly faves with you today. I have several amazing and great new things to share with you that I know you will all love and want to go out and try yourselves! Plus, we can officially say Christmas is the next holiday so a lot of these can get added to your Christmas wish list if you need some ideas! Hooray!
1. DockATot Deluxe Dock
. This is one new thing that I haven't officially tried out yet, but that I am SO STOKED to be able to in a little over two months. I first heard about DockATot when Little A was around 1, and I wanted one but knew she would never stay inside of it (wiggly child problems). So when we found out we were pregnant again, I immediately added it to my list of things I wanted to get for our new baby. It's perfect for traveling, works for sleeping or just lounging, and there are lots of different covers to choose from. I've only heard good things about them, and I can't wait to put our little man in his!
2. Vaseline Lip Therapy
. So I am normally a chapstick girl, but I had a coupon for this stuff and thought I would try it out. Guys, it's amazing! It's like Vaseline for your lips, but it comes in a cute little tin and smells like cocoa butter! It's perfect for winter, even here in Texas where you'd think it'd still be humid enough for you not to need chapstick (not true!). Anyway, it's amazing and I highly recommend it.
3. Christmas cards! I actually sent ours out like two days after Thanksgiving, and I am so excited about them. We've done Christmas cards ever since Little J was born, and I think they are so much fun! I probably spend way too much time picking them out, but I love how many styles are out there. We opted not to do family photos this fall since you know, I'm preggers, so I just took a picture of the kids together in a field by our house and used that. I love the way they turned out! And I'm also looking forward to receiving Christmas cards from our family and friends! Yay Christmas!
4. My new BLACK + DECKER Slow Cooker. You'll get more details about this fabulous slow cooker when I post about it soon, but basically, it's amazing. I've been using the same crock pot for the last 6 1/2 years, so it was time for a new one. My favorite part of this one is the CHALKBOARD WRAP. Yeah, chalkboard. It's bomb. More to come on that soon!
5. Snap and Shop Trays. I can't believe someone didn't invent these sooner, because they are genius. Basically they are little snack trays with two sections that you can snap onto the handle of your shopping cart and keep your kid busy and prevent any meltdowns while you buy your groceries. I told you they are genius. I have only had them for two weeks but when I used them with my kids, they were so good! Our shopping trips usually take over an hour and our Snap and Shop trays helped a ton in keeping my 2-year-old and 3-year-old happy. I for sure think every mom should have one! And the best part is that they are super easy to clean! Yay!
6. My 2017 planner. I have been using the same brand of planner for the last two years, so of course I got it again for this year! It's from Life Organized and has so many amazing things to help me stay organized inside. My favorite part is probably that there are three sections for each day on the weekly spreads, so you can use one row for meal planning, one row for any appointments or play dates, and one row for whatever else you want. I've been using the Christmas planning section of my 2016 planner a lot the last few weeks, and I feel so organized and on top of things! If you are looking for a planner, check them out for sure!
7. Modern Burlap swaddle blanket. Yes, I have yet to use this (but will in the next two 1/2 months!), but I am already in love. It's from the cutest small business called Modern Burlap, and all of their baby products are black and white (to help stimulate brain development and enhance baby's vision!). This Swiss Cross swaddle blanket is made from organic cotton muslin, and apparently gets softer and softer with each wash, which is great because some blankets I've used just get more stiff with each wash! It's super lightweight and is huge (47″x47″) so we'll be able to use it for a long time. I seriously love it and can't wait to see our little man all swaddled up in it!
Well that's it for this month! I won't be doing a Mama's Monthly Faves post next month because I'll be taking two weeks off for Christmas to get ready for our baby, but I'll have another faves post ready for you guys in January!