Mama's Monthly Faves: a series all about the best mama and baby products!
This post contains affiliate links.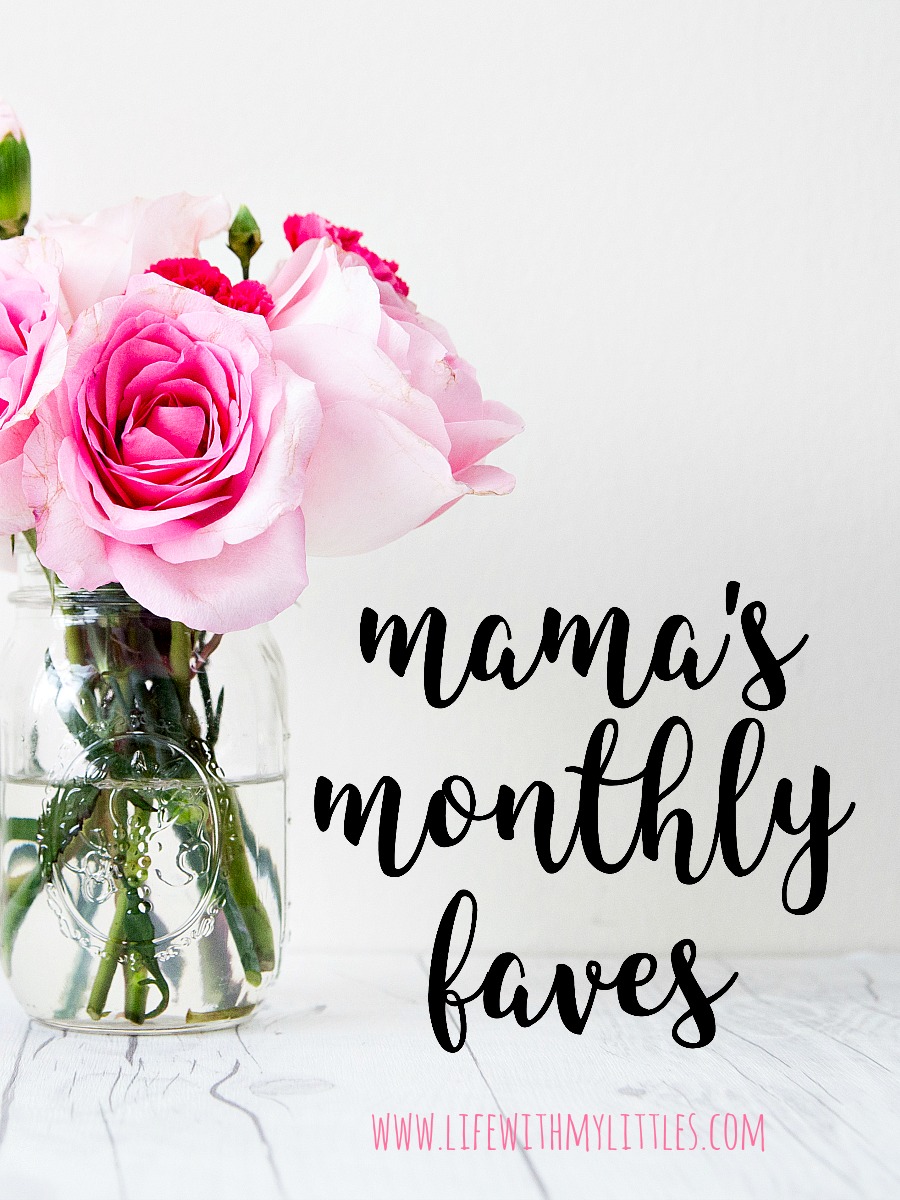 Hey mamas! I'm excited to share another post in my Mama's Monthly Faves series. However, I must announce that this is the last post in the series. It was a hard decision because I like sharing my faves with ya'll, but in its place I'll be sharing two posts in my Honest Birth series every month. So that's good, right!? Anyway, here are my final monthly faves:
1. Face Swap Live app. Oh my goodness, I love this app. It's possibly the only app I've ever paid for, but it was SO worth the $1.99 I spent on it. I love swapping my face with different people in my family, and even with pictures of my sister and her nephew. SO FUNNY. I die laughing every time. If you need a fun at-home date idea, this is it.
2. My new running bra. Breastfeeding and being a runner has its downside(s). Haha, see what I did there? Luckily, I found this amazing high support running bra from Target, and I love it. Not only does it help things stay in place, but it makes me feel so fancy with that zipper down the front! The full name is the Women's Power Shape™ MAX High Support Front-Close Sports Bra from C9 Champion® in case you think it looks amazing and want one, too.
3. runDisney. GUYS! My 10k was two weeks ago and it was a runDisney run, and it was AMAZING! It was so well done, there were fun things along the way, and it was seriously just the best. I'll talk more about it in my currently post next month, but if you're thinking about doing a run, I highly, highly recommend doing it through runDisney. THE BEST.
4. The Magic of Motherhood
. This book is fabulous. I mentioned it briefly a few months ago, but it's worth bringing up here again. Every time I read one of the little essays in it, I cry. They are all about the ups and downs of motherhood, and they all end so perfectly. Seriously, it's wonderful book if you're a mom (which, if you're on my blog, I assume you are). I've been reading it for a few months because I read a little at a time when I need a boost. I really think every mama should read it!
5. Pizza made with Rhodes rolls. I LOVE pizza. And I've always had a hard time making pizza from scratch. For some reason, the dough just never seems to turn into a good crust. Then a few months ago I got a Rhodes cookbook, and it included directions on how to make a pizza crust using their frozen rolls. You basically use 10 frozen rolls, thawed to room temperature, combine them and make them into a crust, let it set for 30 minutes, and then top it and bake it. It's super easy, and it turns out perfect every time. We have been making pizzas like crazy over here because they are so good. No more frozen pizzas or ordering delivery for us!
6. Erin Condren Life Planner. I've always been curious about these, and I finally ordered one for 2018. I'm super exited to use it because it looks amazing. I got the watercolor splash cover (it's gorgeous) and the hourly layout (so I can hopefully stay a little more organized next year) and I love it. Plus it came in a really cute box and with some free goodies! Yay!
7. Little Lamb from Bethlehem. So I posted on my Instagram about this a few weeks ago, but the Little Lamb from Bethlehem is basically like a more Christ-centered version of the Elf on the Shelf. I love our elf (who is named French Fry, by the way), but some days it's exhausting getting him set up somewhere where the kids can't touch him. The lamb can be touched and instead of mischief he brings uplifting things like daily scripture verses, family activities, service ideas, or any number of family-friendly Christmas moments to your home. I'm super pumped to use him this year, and my kids already love giving him hugs!
Well that's a wrap on the Mama's Monthly Faves series! I hope you've enjoyed them, and if you want to see the full series, you can check out all twelve posts here.