Getting enough sleep is important as a mom, and if your baby is over 6 months, it might be time to try and wean them off night feedings. Here's how to do it! It's actually easier than you might think!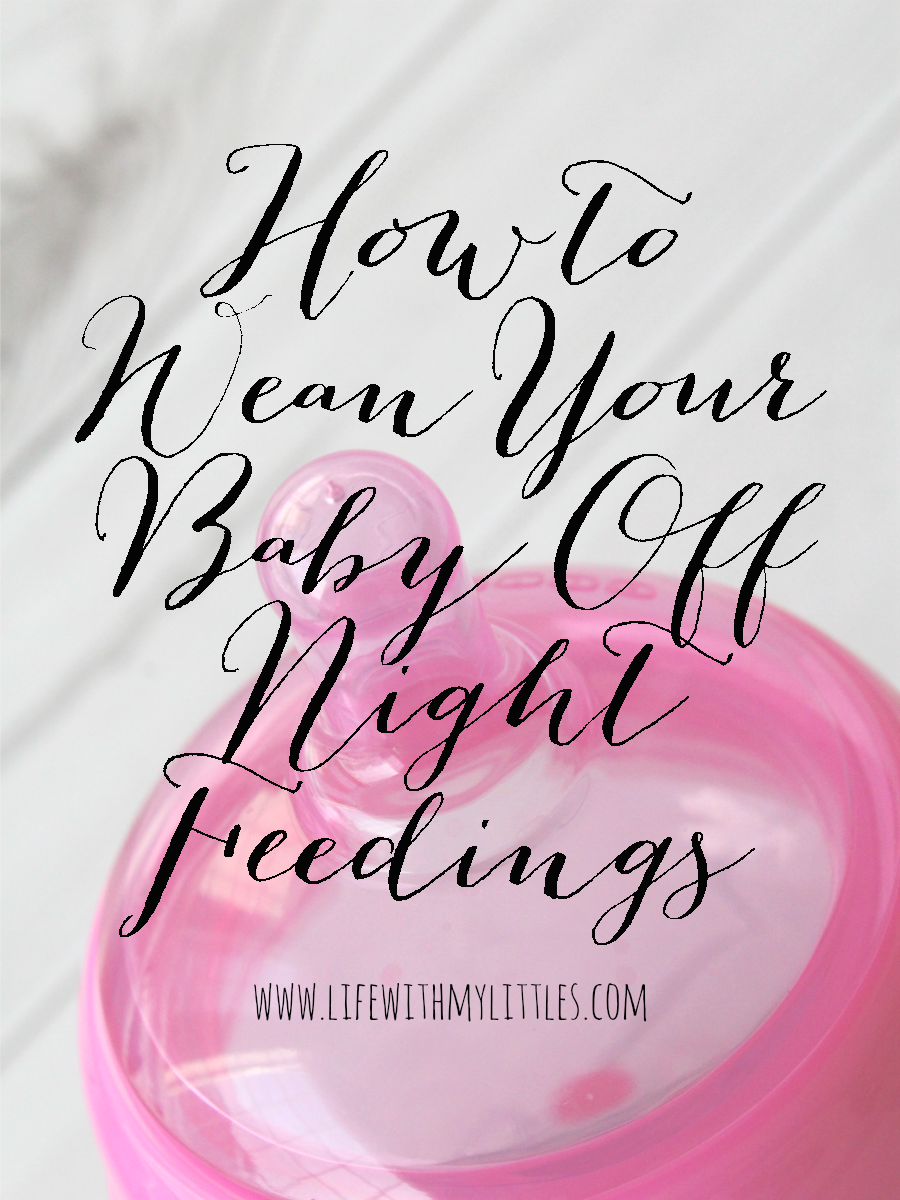 You hear your baby crying for the third time that night and roll over to look at the clock. Only 2:46am. Groaning, you climb out of bed and head into her room to feed her again. After several minutes of nursing, she finally goes back to sleep and you climb back in your bed, anticipating waking up again in three hours to feed her again.
Night feedings can be rough for the sleep-deprived mom. If your baby is over six-months-old, it might be time to try weaning them and encouraging them to sleep through the night. But for a mom who has never done it before, or a mom whose previous babies have weaned themselves off night feedings, it can be overwhelming to know where to start.
Both of my babies were sleeping through the night around four or five months, which is a huge blessing for me because I am not myself when I don't get a good night's sleep. If you're like me and both you and your baby are ready to drop those night feedings, then this post is for you!
The tip itself is actually super simple: feed them for one less minute every few nights.
Implementing it is a little bit more difficult. Let's say your baby usually wakes up three times a night and eats for 5 minutes on each side (or if you are bottle-feeding, let's say she eats 6 oz). Slowly start feeding her less. On Monday, Tuesday, and Wednesday, feed her for only 4 minutes on each side. On Thursday, Friday, and Saturday, feed her for only 3 minutes on each side (or 1 less ounce each time if you are bottle-feeding). You get the idea. Then once she is down to 1 minute or 1 ounce, just stop going in to feed her.
Yes, your baby is going to cry, but if you take it slow, then your baby will be tricked into eating less during the night until eventually, they don't need it.  And remember that every baby is different and if your baby takes a little bit longer to be weaned from night feedings, it's okay. You might need to go a week before going down a minute or an ounce. That's totally fine.
They key is that you have to stick with it and you have to stay strong. Your baby will adjust and will start sleeping through the night (which is usually defined as 8-hour stretches).
You're welcome, tired mamas.