Five tips to help your baby nap. These are so helpful! If you are looking for tips that will help your baby sleep better during nap time, this is for you!
This post contains affiliate links.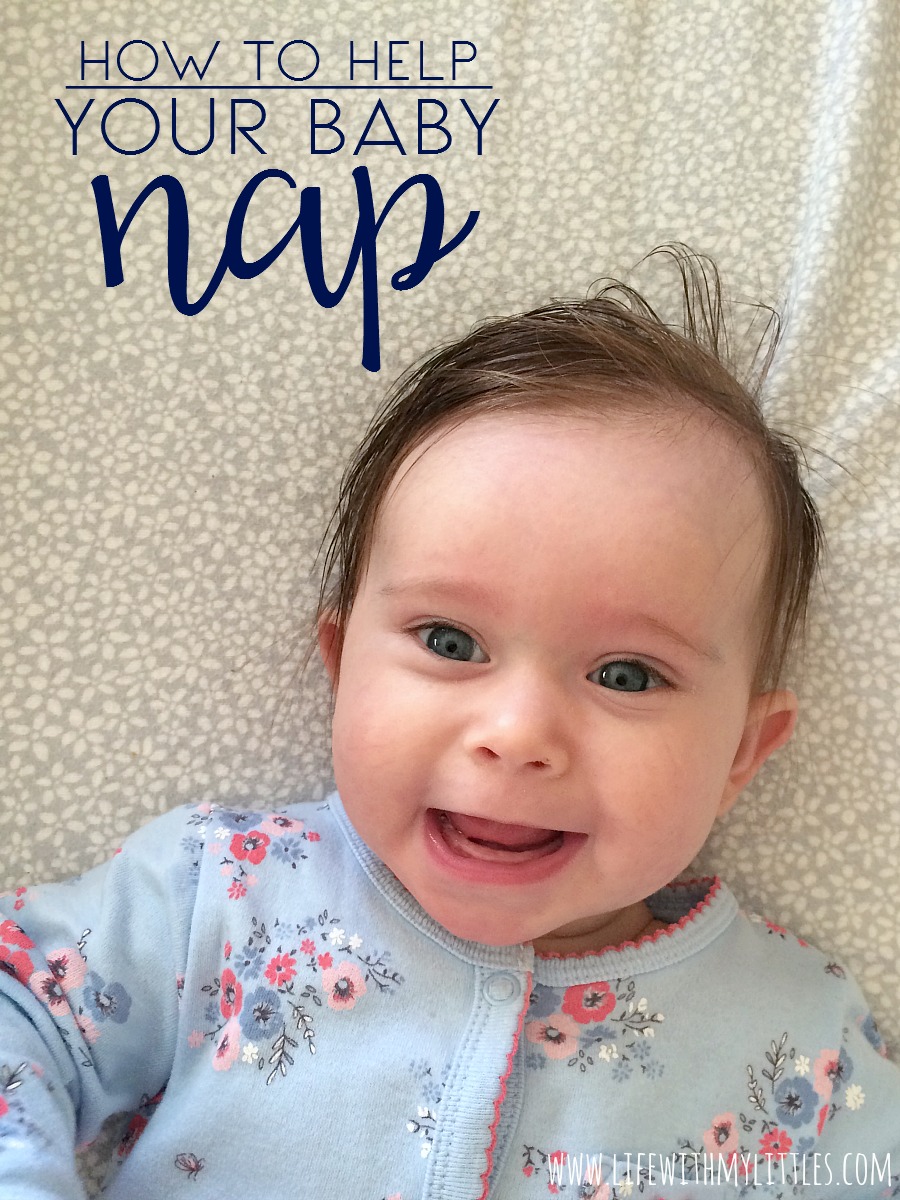 I firmly believe that while nap time exists to help babies get the rest they need during the day, it also exists so that moms can have much-needed breaks to recharge and get things done without a baby in their arms.
When Little A was four-months-old, we went through a phase where she would not nap. I don't mean that she would only nap for like 20 minutes and then wake up again. I mean she wouldn't nap during the day, and she would basically cry and be grumpy all day long. She was a mess, and I was a mess.
Once I realized that the reason she was crying all the time was because she was tired, I was able to implement a few things to help her sleep better, and therefore fix the problem.
I know a lot of other moms struggle with getting their babies and toddlers to nap during the day, so today I want to share some tips on how to help your baby nap better! So here are some tips that will help your baby sleep better during nap time.
1. Swaddle your baby. When Little A was a few months old, I decided to remove her swaddle. She wouldn't get out of it or anything yet, but I just thought I would take it away because Little J stopped using his early. I think that was the main reason she was napping so poorly. When I started swaddling her again, not only did she sleep, but she slept for a long time! It was the best! I used some swaddle blankets from Carter's
and this swaddle blanket from Swaddle Designs
, but if your baby can get out of a traditional swaddle blanket, then I would recommend a sleep sack
that helps keep their arms down. And remember not to swaddle them too tight!
2. Hang blackout curtains. For the first few months of Little A's life, we just had a little pink curtain in her window. It was cute, but it let a lot of light in. When we hung blackout curtains
in her room, it was so dark and simulated (almost) how dark it was at night, which helped her know it was time to sleep. I don't think I'll ever use anything other than blackout curtains in my babies' rooms again!
3. White noise. Having a toddler in the house in addition to a baby is loud. And using a white noise machine or something similar when your baby is sleeping will help block out some of your toddler's noises! Whether it's a fan, a sound machine
, or an app on the iPad
that you let play by their crib (we loved this one), use something that simulates white noise. And if you're worried about your baby becoming dependent on it, don't be. When you decide it's time to wean them away from the white noise, just slowly turn down the volume one notch at a time (or the speed, if you use a fan).
4. Nap in the crib. I know it's super tempting to let your baby always nap on your chest or in your arms, but let's be real. As cute as it is, it's hard because you can't get anything done or take a break yourself while they are doing it. So starting from an early age, try and get them to nap in the crib (or wherever they sleep at night). We have a crib similar to this Graco crib
, and we've used it for both of our kids. It raises and lowers and you can remove the front so the transition to a toddler bed is easier. Anyway, having your baby nap in their crib will help signal to them that it's time to sleep!
5. Pacifier. This was one thing we actually didn't use with Little A (because she didn't like them, not because I didn't want her to have one), but it worked great with our son. In the book The Happiest Baby on the Block
, author Dr. Harvey Karp, talks about how sucking helps trigger a baby's calming reflex. Obviously, if you want your baby to nap you want them to be calm. Using a pacifier is one way to help them soothe themselves.
And lest you think having all of these things will automatically make it easier, let me just tell you it's going to be hard. As much as I wish these things all helped Little A change overnight, it took about a week for her to adjust and sleep better. But once she was napping better (which I know was because of these tips), everyone in our house was a lot happier!!
So hopefully, these tips can help your baby nap better, because even a cute baby is no fun to be around if they're grumpy.