Not sure if you should take a family vacation to Disneyland? Here are a few reasons why going to Disneyland is even better as a parent.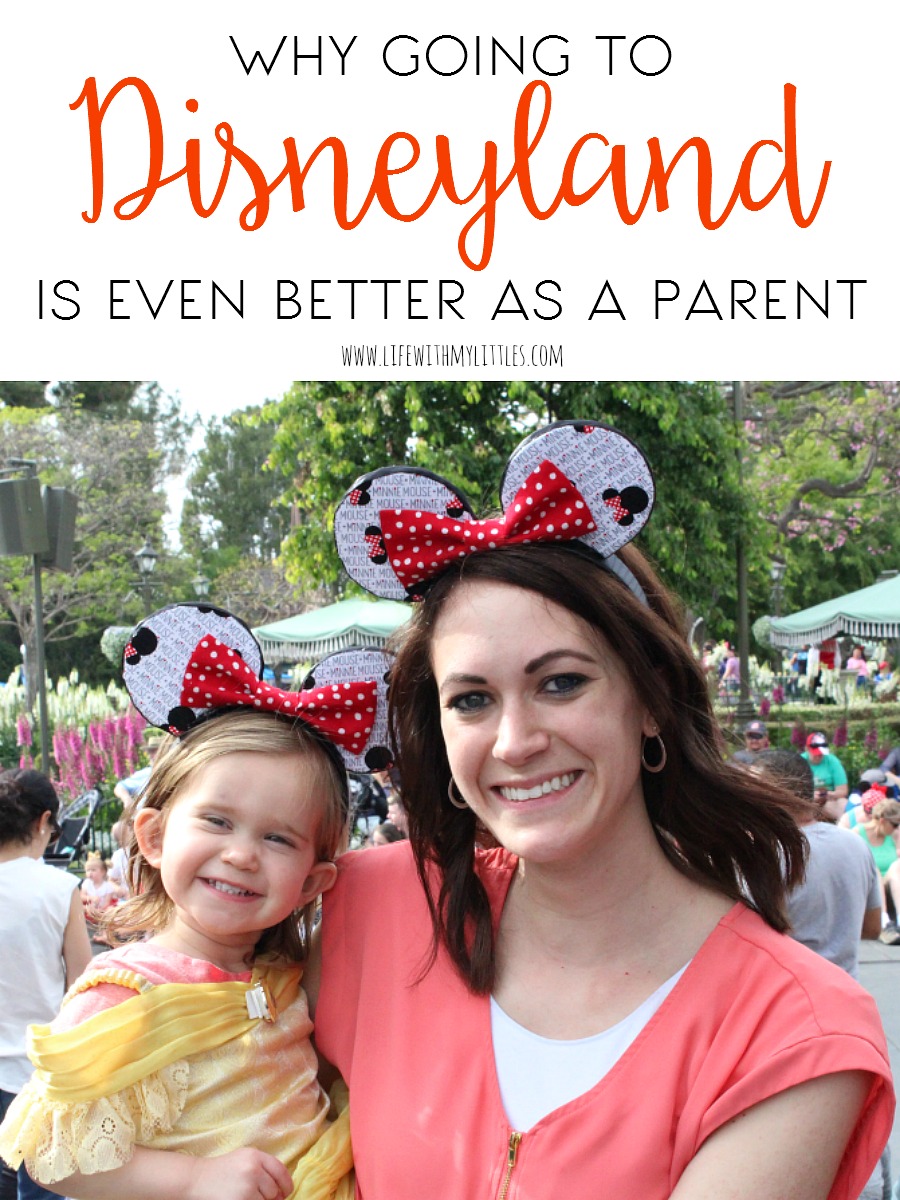 Three weeks ago we went to Disneyland with our kids for the first time, and it was the best family vacation we have ever had.
Up until we went, I didn't understand those families who were obsessed with Disneyland and went religiously every year. I thought it was weird that people made matching shirts for their group and wore them all when they went. I didn't get why people would choose to go to Disneyland over a cruise or a trip to the beach. I was confused why football players take their families to Disneyland when they win the Superbowl.
But I get it now.
Going to Disneyland is amazing. Yes, it's fun when you go without kids, but it's seriously amazing when you get to take your kids.
The whole time we were there it was so much fun to watch my son's face as he experienced the places from his favorite movies. He is obsessed with the Disney movie Cars, so getting to take him to Radiator Springs after watching it on TV a hundred times was so much fun. He pointed at everything and told me how it was just like in the movie. His eyes lit up and he ran to hug Lightning McQueen and Mater when he met them. It was like he was in shock that he was actually meeting the characters he watches in the movie so often.
Getting to give that to your kids, getting to see them enjoy something so wholeheartedly, is why Disneyland is even better as a parent.
Then you go on the rides and feel like you're in the movie, and the life-size characters talk to you as you drive through the story. You watch your child in awe again, thrilled that they are living the movie. I'll be honest and tell you that when we went on the Radiator Springs Racers ride and they played the music just like in the movie, I teared up a little bit because even I felt like I was in the movie.
And the parades. Oh man, the parades. Music can really help set the tone, and when everyone is joined together smiling and cheering and waving, I just can't handle it. You get to see every character and all the bright floats and your child just waves and waves and waves. And if you're lucky, one of the characters will wave back and your child's smile will explode across their face as they exclaim that "Aladdin waved to me!!"
There's nothing quite like a Disneyland vacation. And I am definitely not just saying that. I know it sounds cheesy, but it really is magical. Disneyland really is the happiest place on earth, and as soon as we get another chance to go back, I know my husband and I will both jump on board.
Because taking your child to Disneyland is one of the most amazing experiences, and I think every parent should be able to have that experience at least once in their lives.
And don't forget to check out Get Away Today! They have great discounts on Disneyland tickets and packages (like adult tickets for kid prices!), and you can get $10 off any 2-night or longer Southern California package with code "LITTLES" (hotel and 2 ticket minimum purchase to qualify for the discount).