Tips for helping your toddler sleep through the night! A must-read for parents of toddlers!
This is a sponsored post for Procter & Gamble. All opinions are my own.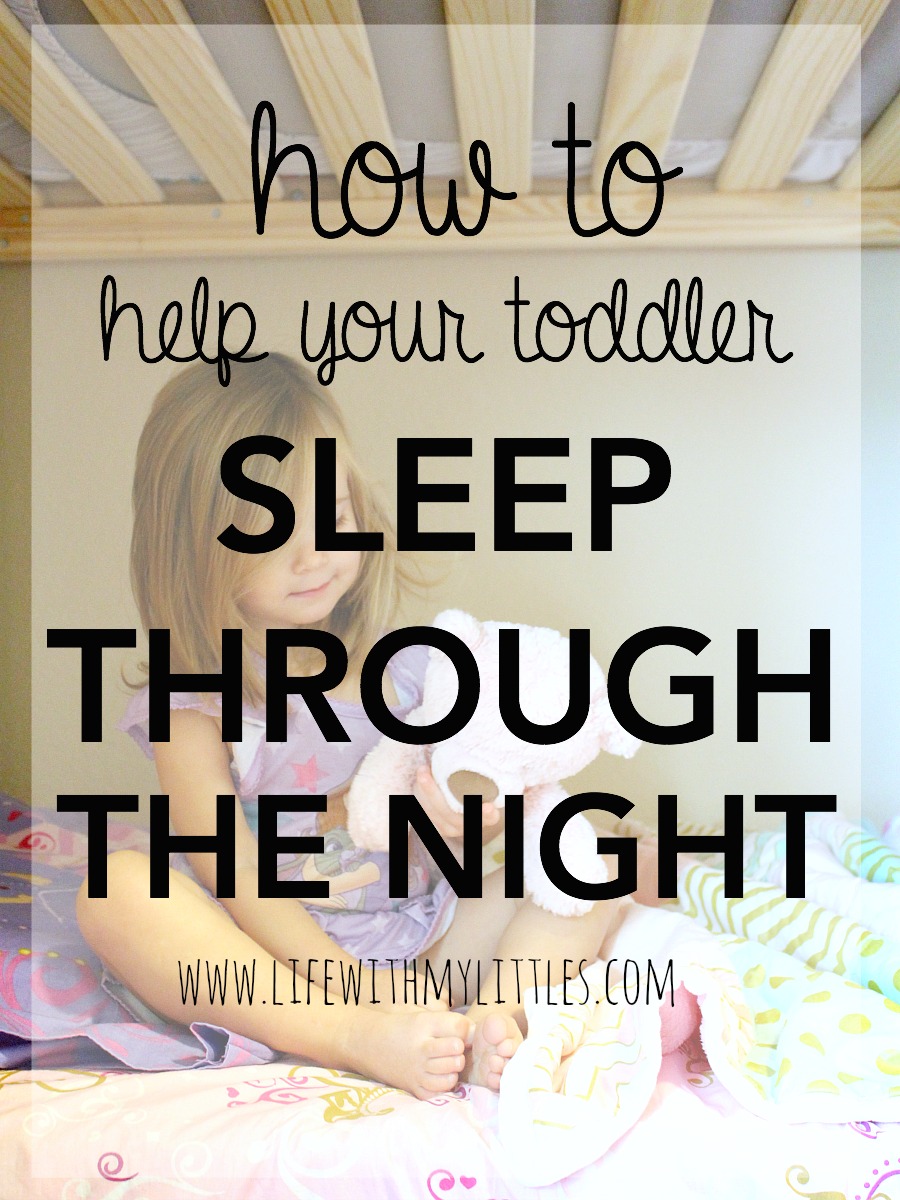 My husband and I have been incredibly lucky in that we have been blessed with two amazing sleepers. From an early age, our kids both slept through the night, and we've never really had a hard time with them waking up more than one or two nights a month. I think part of that is because they are just awesome, but I also really think we have done a good job with making them comfortable at night.
Today I want to share some tips for helping your toddler sleep through the night, because as any parent knows, that's basically a dream come true, and it makes a huge difference in everyone's mood and energy level the next day. And as we've found out, it doesn't have to be as hard as you might think!
1. Routine is key. I think one of the most important tips I can give you is that having a bedtime routine is key. It needs to be something to help your toddler calm down, and it should be the same every night. It can include things like a bath, lotion, reading a book together as a family, singing a song, telling a made-up story, brushing teeth, or saying bedtime prayers. We have a few things that we do the same every night and on nights that we don't do them, my kids sleep way worse.
2. Dress them in comfy PJs that won't be too hot. Have you ever woke up in the middle of the night because you were too hot? My hand is definitely raised high in the air on that one. And your toddler is the same way. If it's summer, don't dress your child in flannel zip-ups. Dress them in comfortable pajamas that won't be too hot for them and that will help keep them cool.
3. Use New Pampers Swaddlers Overnights. My family has always used Pampers diapers because I don't think any other diaper compares, and their new Pampers Swaddlers Overnights are no different. They have a great fit, and overnight protection for up to 12 hours, which is usually how long my kids sleep. They are like regular Swaddlers but with a boosted core so they'll stay dry even on the heaviest nights!
4. Use room darkening curtains. This is another huge tip I can give you. When we moved from Iowa to Idaho, it took us a while to get these hung up in the kids' new rooms, and their sleep was definitely affected. So when we moved from Idaho to Texas a few months ago, this was the first thing I hung up and they never missed a beat! Room darkening curtains are one of my must-haves for helping your toddler sleep through the night.
5. Let them sleep with their favorite blanket or stuffed animal. I know one thing that my kids always have for bed time are their special blankets I made them before they were born and their favorite stuffed animals. My daughter's is a bunny we got her for her birthday, and my son's is a little dragon he calls "Draggy." Not only does this help them feel comfortable, but it's kind of like a way to help them feel safe if they do happen to wake up. Sort of similar to a pacifier for a baby, it can help them know they're okay and soothe themselves back to sleep.
6. Help them be active during the day so they'll be tired at night. This might seem hard but toddlers love to be active and play, so it actually is pretty easy to help them find things to do during the day. Limit how much TV they watch or how much they are on electronic devices, and try to encourage play with toys, play outside (when the weather permits), and doing things that keep them moving. Our kids only watch about 20-30 minutes of TV a day, and I think it really helps them be able to sleep at night because they are pretty much forced to do active things the rest of the day. By bedtime they're tired!
7. Don't have a lot of distractions in their room. Ever since we moved our kids into the same room right before our daughter turned 1, we have been lucky enough to have a playroom. That means the only things in the room are their beds. This has been extremely helpful because it encourages them to stay in their bed, and it helps them know that the bedroom is for sleeping and if they are in there, they should be sleeping. Of course I know that not every family has room for a playroom, but maybe try keeping toys in a closet or minimizing the number of toys that are in the room. The less distractions, the better they will sleep, and the higher the likelihood that they will sleep through the night! At least until they are older!
Helping your toddler sleep through the night isn't as hard as you might think. Of course every child is different and you may have to do things a little differently for each child, but that's just part of parenting. One thing we'll always do the same with our kids is use Pampers, because they really are my favorite diaper, and I think they are the most durable and most absorbent!
Good luck helping your toddler sleep through the night! It may take a few nights to get it right, but keep trying! It will happen!