Gifts new moms actually want to get at a baby shower. Some great baby shower gift ideas here! And they really are presents new moms will want (and use!).
This post contains affiliate links.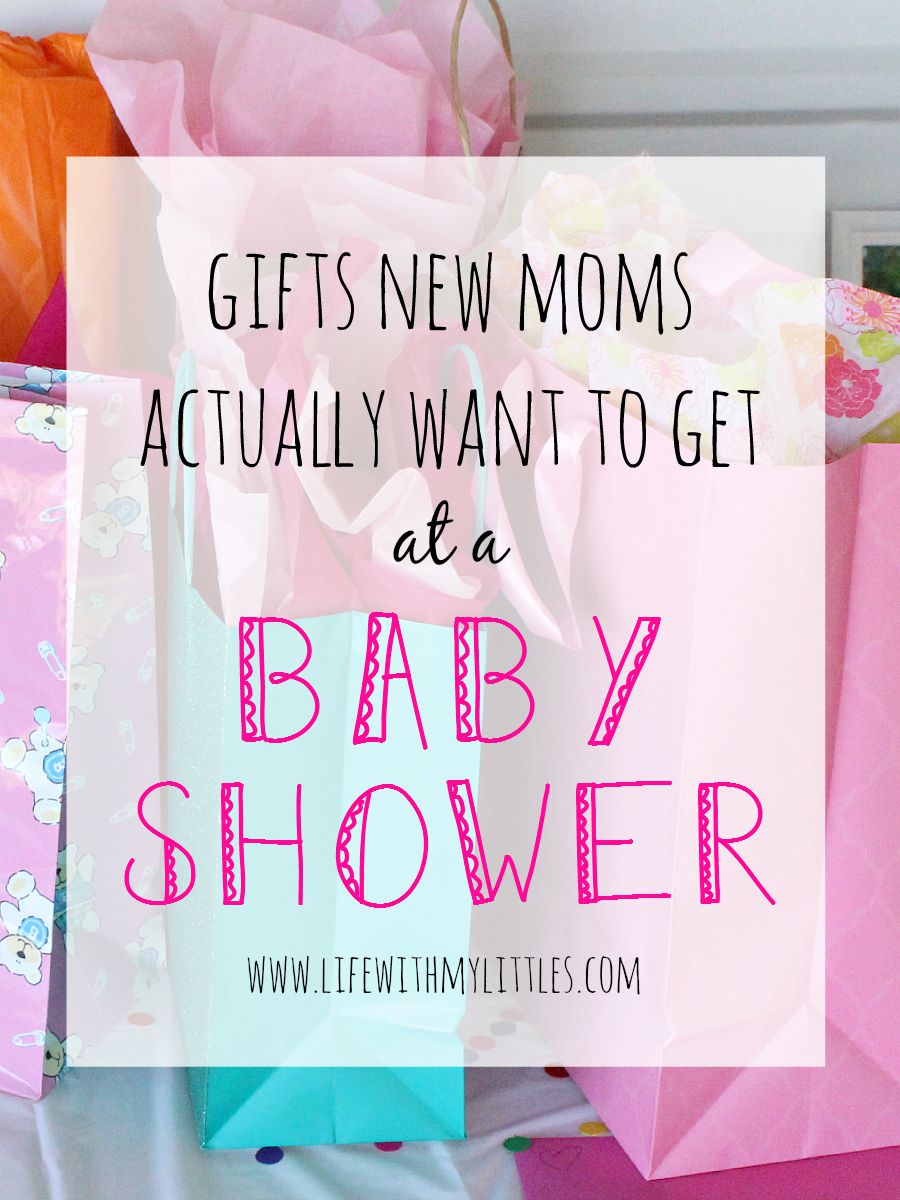 You've been invited to a baby shower and aren't sure what to get the new mom. Should I buy her some cute little baby clothes? Maybe make her a cute blanket? NO. You should not! Chances are, she's going to want to pick out her own clothes, and she probably already has ten handmade blankets from grandmas and great-grandmas. Just don't.
So what do you get her instead? How can you make your gift to her something she'll appreciate and actually use? Here are six suggestions that I guarantee she'll actually be excited to get (and she won't put on the I-hate-that-but-I-am-pretending-I-love-it face when she opens it).
1. Netflix Subscription. Feeding babies takes a long time, especially in the beginning! Not to mention that newborns want to eat all the time. Basically, she might feel like a milk factory for the first few weeks. One of the best ways to pass the time is by watching Netflix! I have used Netflix for both of my babies, and it is extra awesome during night feedings because it helps me stay awake, too! Even if it's just for one month, I'm sure she's going to love it.
2. Diapers. You seriously can't have too many diapers. I currently have two in diapers, and if someone were to ask me if I wanted some diapers, I would scream yes without hesitation.
3. Books. Again, you can't have too many books for your children. You can't instill a love for reading early if you don't have any books to read to them (duh). So pick out your favorite book from your own childhood and pass it on to the new mom. She'll definitely appreciate the sentiment.
4. Gift Cards. I know some people think gift cards are impersonal, but I love getting gift cards! And a new mom will especially love it because she can get whatever she might need for her baby, and she can pick it out herself! She can use them for diapers, clothes, baby food, or even use it to help buy things for baby's nursery. A gift card can be used for anything and is a great gift for an expecting mom.
5. Anything off the baby registry. I feel like this is an obvious one. If she's added it to her baby registry, she obviously wants it.
6. Baby health kit. This was one of the most helpful gifts I got at my first baby shower. It had a nasal aspirator, a baby toothbrush, a medicine dropper, a teething ring, a thermometer, nail clippers, a comb and a brush, and a few other awesome things. I've used it so many times, and I'm sure I'll use it for our future children, too. It's amazing!
7. Chocolate. Do I even need to explain this one? A large supply of chocolate is a perfect gift for an expecting mom. And if by some chance it lasts through pregnancy, it will be the perfect pick-me-up during those late-night feeding sessions!
One of the most important things about buying something for a mom-to-be is to always make sure you include a gift receipt! Even if you buy one of these things, she might already have it! You want to make sure that she will be able to return it, just in case.
Hopefully one of those items spoke to you, because I know any new mom would love to get things off that list. And if for some reason you still want to go with the handmade blanket, just be prepared for a slightly insincere thank you card and for your blanket to have to compete with ten other handmade blankets.