These two delicious recipes for fruit and veggie popsicles for toddlers are delicious! They have no added sugar, only three ingredients, and are guaranteed to help your kids eat more veggies!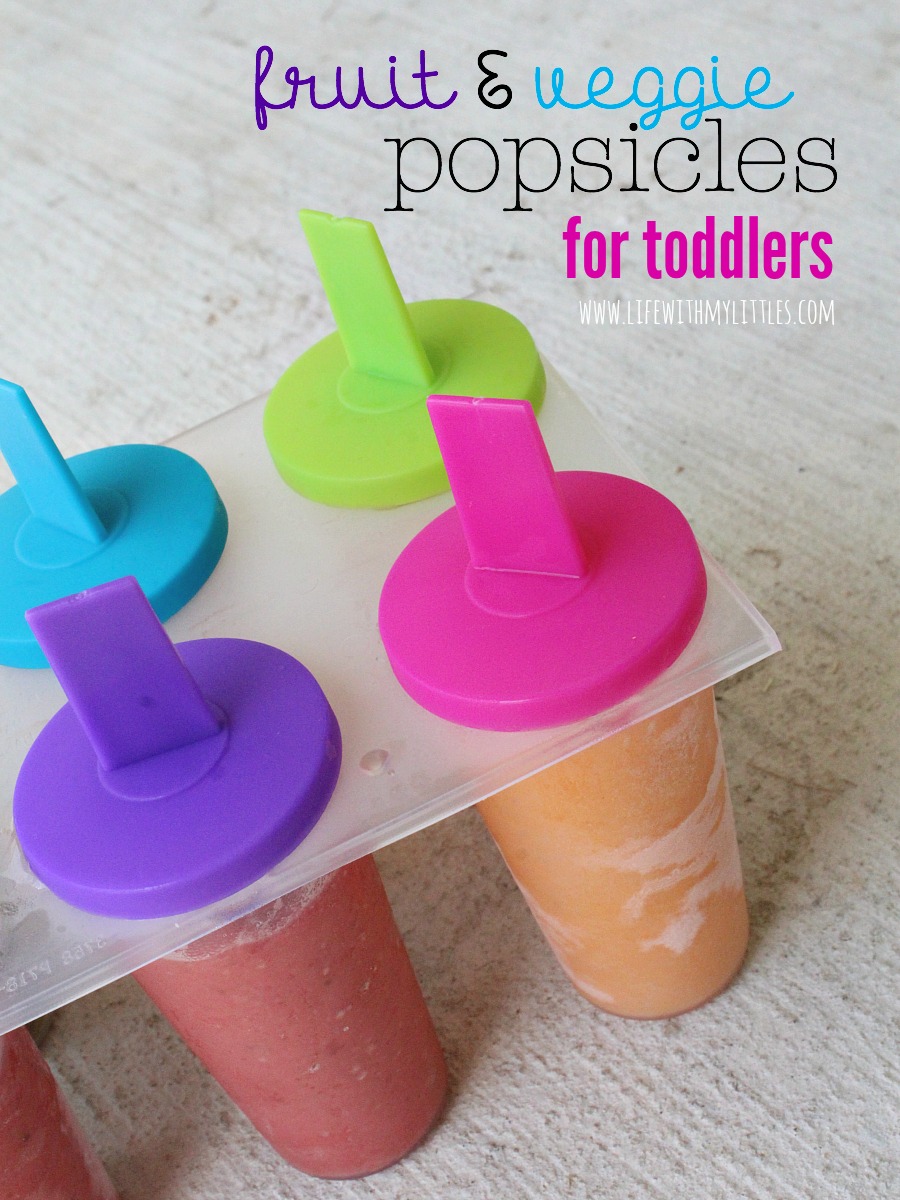 One thing I'm sure I'm not alone in is getting my kids to eat enough fruit and veggies. If it even looks like it might be healthy, my kids usually won't touch it.
They both used to be pretty good about getting enough, but recently it's been a bit of a struggle. Especially in the vegetable department. So I decided to take my own advice and come up with some yummy fruit and veggie popsicles for toddlers!
I actually tried to come up with three, but the third one did not turn out good. At all. Just a warning, never add peas to a popsicle. It tasted like dirt and I wasn't about to give it to my kids.
But these two are delicious and are basically guaranteed to help your toddler eat more fruit and veggies! Especially in the summer!
The first popsicle is a carrot, orange, and Greek yogurt blend. Blend equal parts carrots and oranges and then add a few spoonfuls of yogurt.
The second popsicle is a carrot, strawberry, and banana blend. Just blend equal parts of all three.
Pour into your popsicle molds and freeze until they are good and solid! Then enjoy!
My kids (and I) loved these delicious little healthy treats. With no added sugar, they are seriously the best way to go. Perfect for hot summer days, and perfect for getting your kids to eat more fruit and veggies!