Win a pair of Freshly Picked moccasins from Life With My Littles
I received free product in exchange for this post.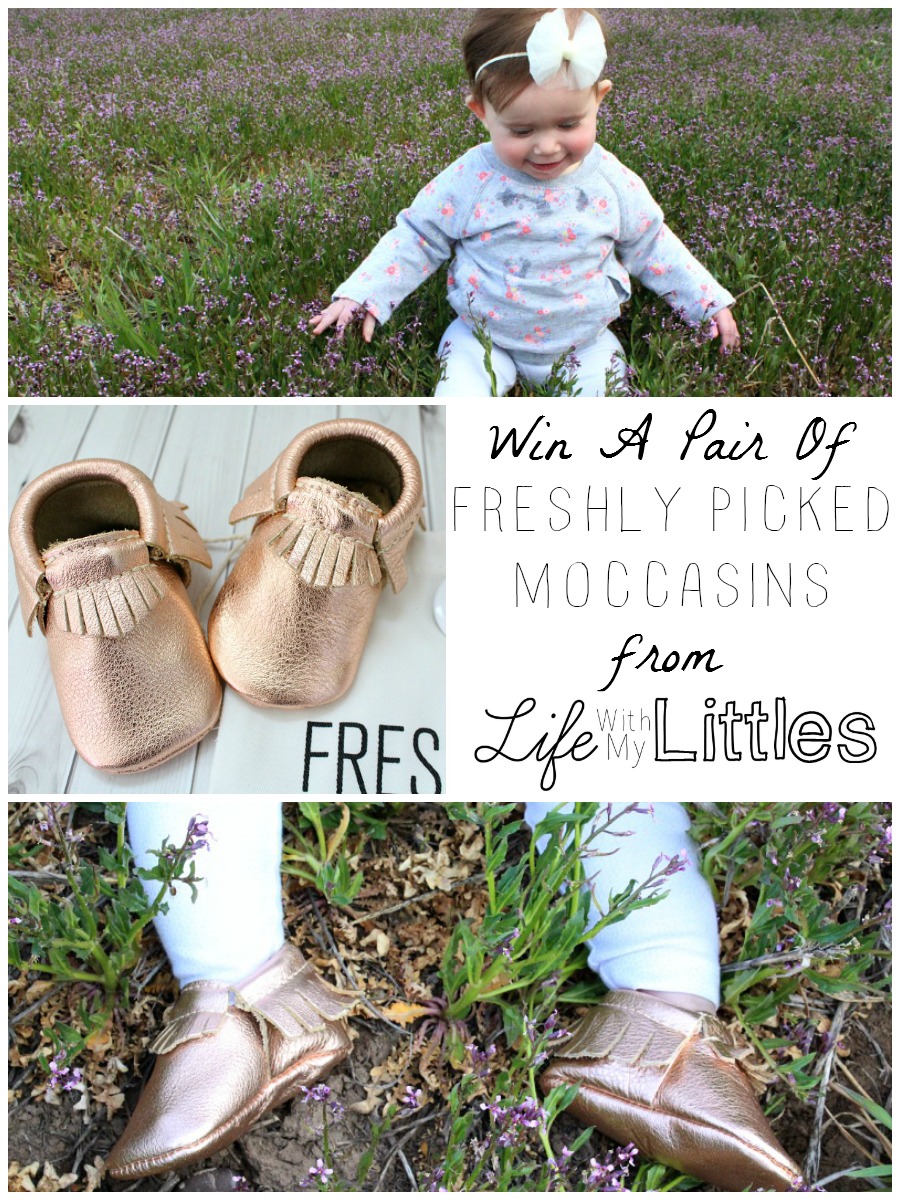 Chances are, you have heard of the company Freshly Picked. It was started in 2009 by Susan Petersen after she couldn't find any well-designed baby shoes (it's a real problem, guys). She used some scrap leather she found at a yard sale and came up with a design that was cute and stayed on her baby's feet (another real problem!). Something I love about her is that she worked hard to get where she is, and she still is able to stay at home with her kids and be a mom. She said "when you're doing your business, focus on your business, and when you're with your kids, focus on your kids. You can't do both at the same time." Isn't that so true!?
Okay, so now that you love Susan and think she's awesome, let's talk about these ADORABLE moccasins.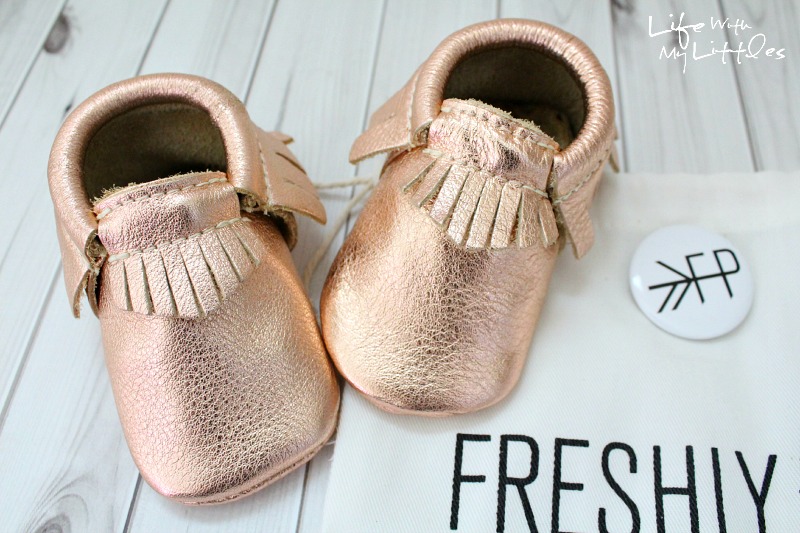 The first thing I thought when I took them out of the bag (besides how cute the bag was) was how soft they are. I wasn't expecting them to be so flexible and soft! Perfect for little baby feet!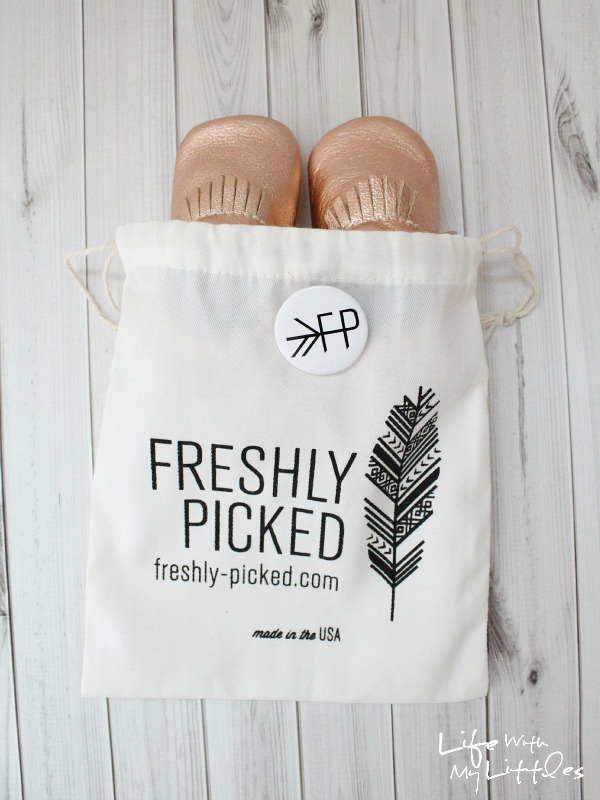 All Freshly Picked moccasins are made with 100% durable, genuine leather. Nothing cheap about these babies.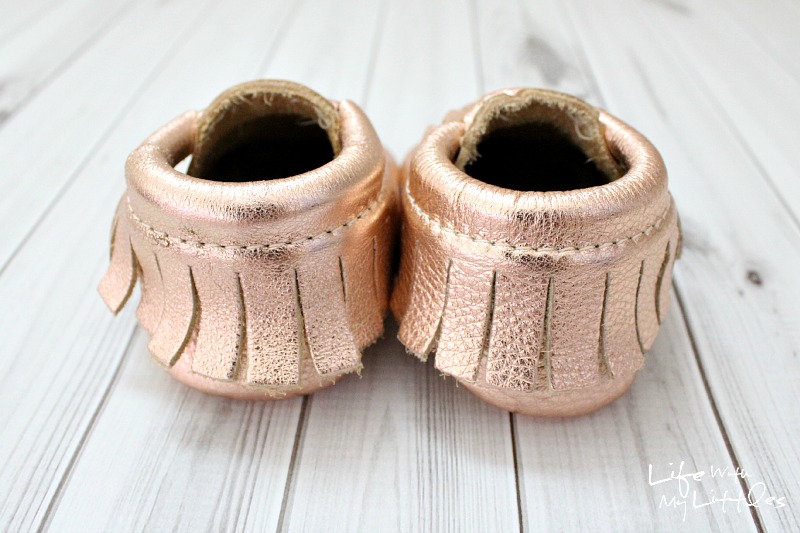 I ordered the Rose Gold – Limited Edition Moccasins. They are girly and classy and perfect for Little A. I just want her to wear them everywhere (and she has)!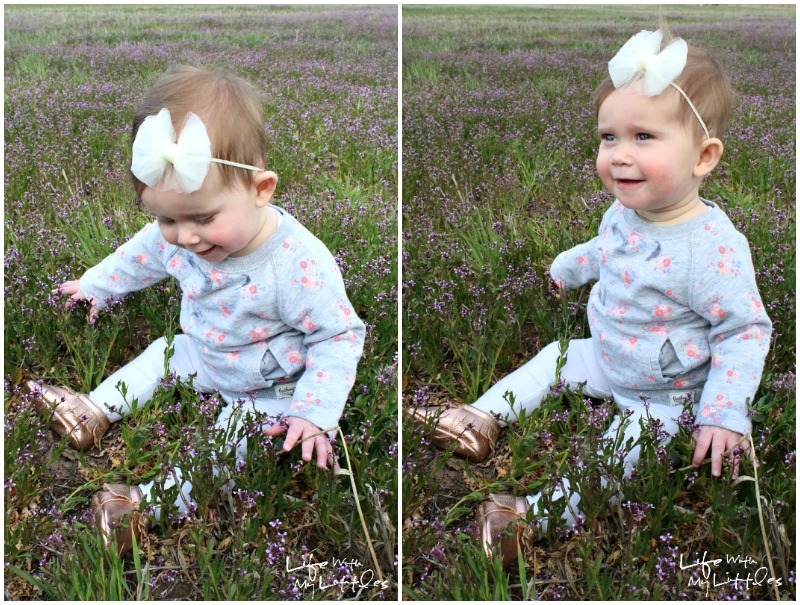 I love how easy they are to get on Little A's feet. And they stay on her feet, too! They have an elastic opening so they slide on easily, but don't come off on their own.
Freshly Picked moccasins come in all different colors and even some patterns. They just released their spring collection, and they make me want to travel somewhere with a beach! But since the Mister doesn't get any breaks, this nice purple field will do!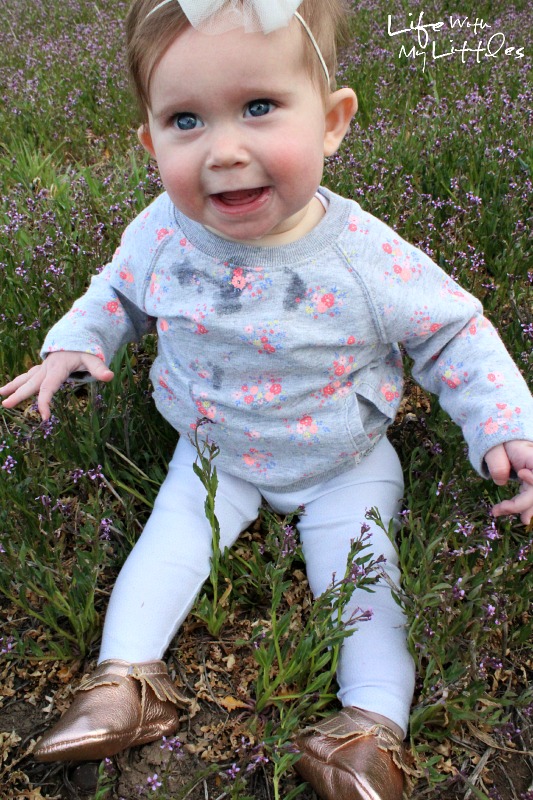 And since they do come in all different colors, they are great for both boys and girls. So I definitely think Little J needs to get a pair next! And since they come in kids' sizes 0-10, he can!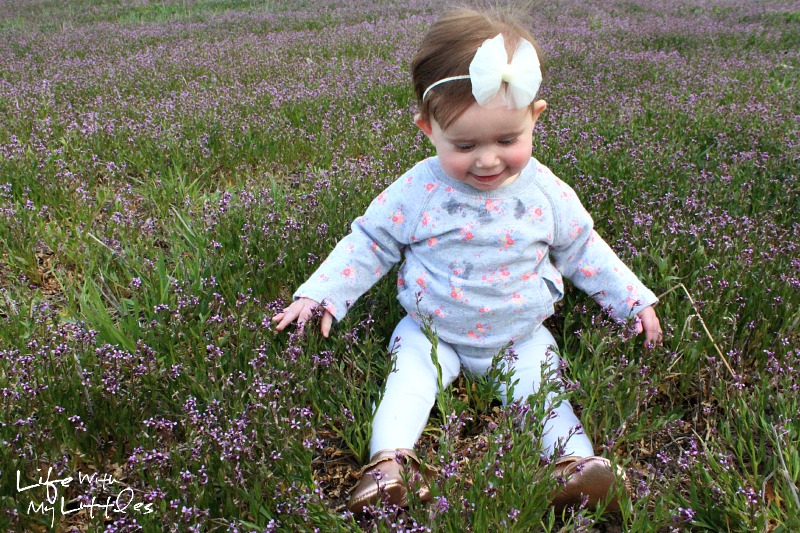 I am so in love with Freshly Picked moccasins that I wanted to give one lucky reader a pair of their own! Just a quick note, you have to live in the United States to enter, and you cannot have won a pair of Freshly Picked moccasins in a giveaway in the last 60 days.
a Rafflecopter giveaway
Good luck! I know that whoever wins will love their new moccasins as much as Little A loves hers!