Easy Heart-Punched Dictionary Art
Easy Heart-Punched Dictionary Art: A beautiful, easy, and cute way to decorate a baby girl's nursery.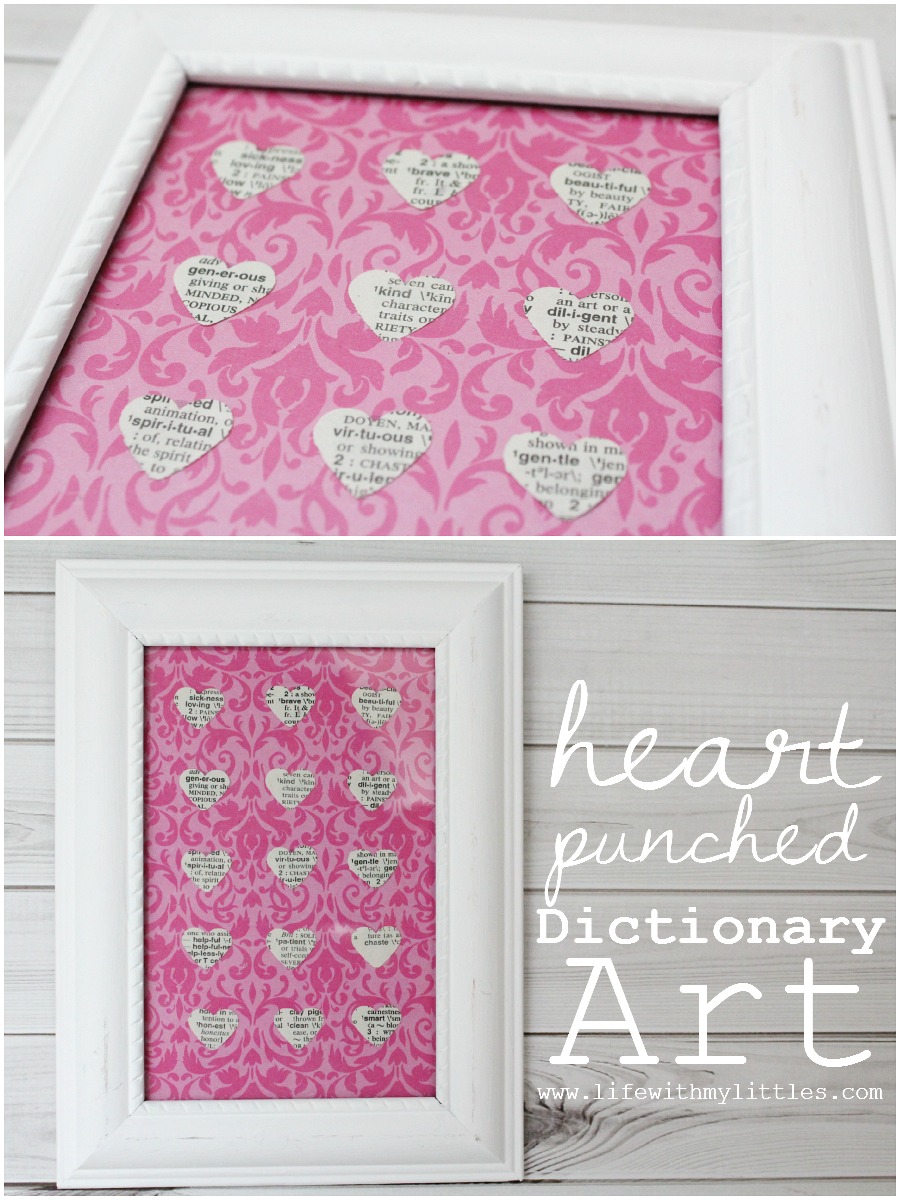 Last month we moved into a three bedroom apartment, which meant that I got to decorate a whole room for baby girl! Hooray! So I set to work trying to find ideas for the perfect room for her.
Last year, I found the cutest little art project. It included punching out words from a book using a heart-punch. I knew I wanted to take this and make it even better for our baby girl. I decided to take a dictionary and punch out words that I wanted her to grow up to be. For example, I punched out "virtuous," "gentle," "patient," and other words like that. It came out so beautifully and I absolutely love it! And I want everyone to be able to make their own personalized dictionary art, so I made a tutorial!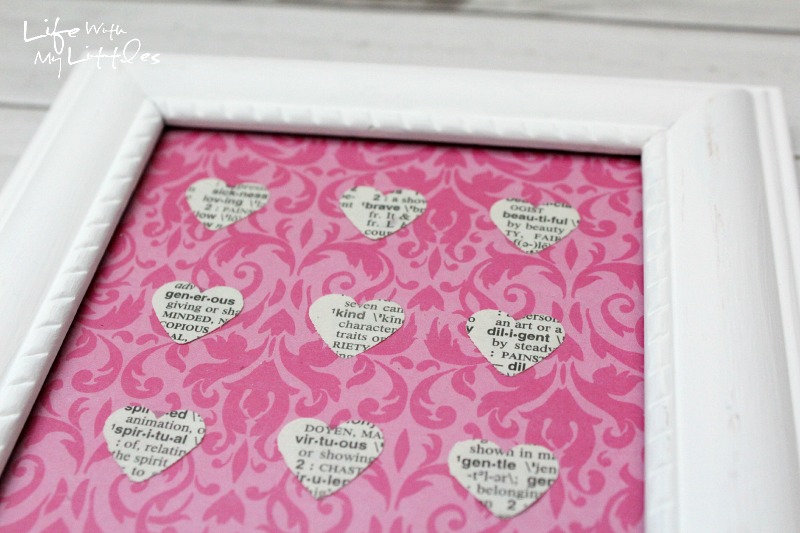 To make this, you will only need a few things. And they aren't even expensive!
A 5/8″ heart craft punch
A dictionary (mine was a small one so the words were small and I could fit it into a small frame, and I found it at Goodwill!)
A piece of scrapbook paper for the background (not pictured)
A ruler, a pencil, and scissors (not pictured)
Glue (not pictured)
A frame (not pictured)
Next, pick what words you want for your hearts. Then tear those pages out so you can punch them in the next step. Depending on what size of frame you choose, you may need more words. I did a 4×6″ frame, and I had 15 hearts. So pick wisely!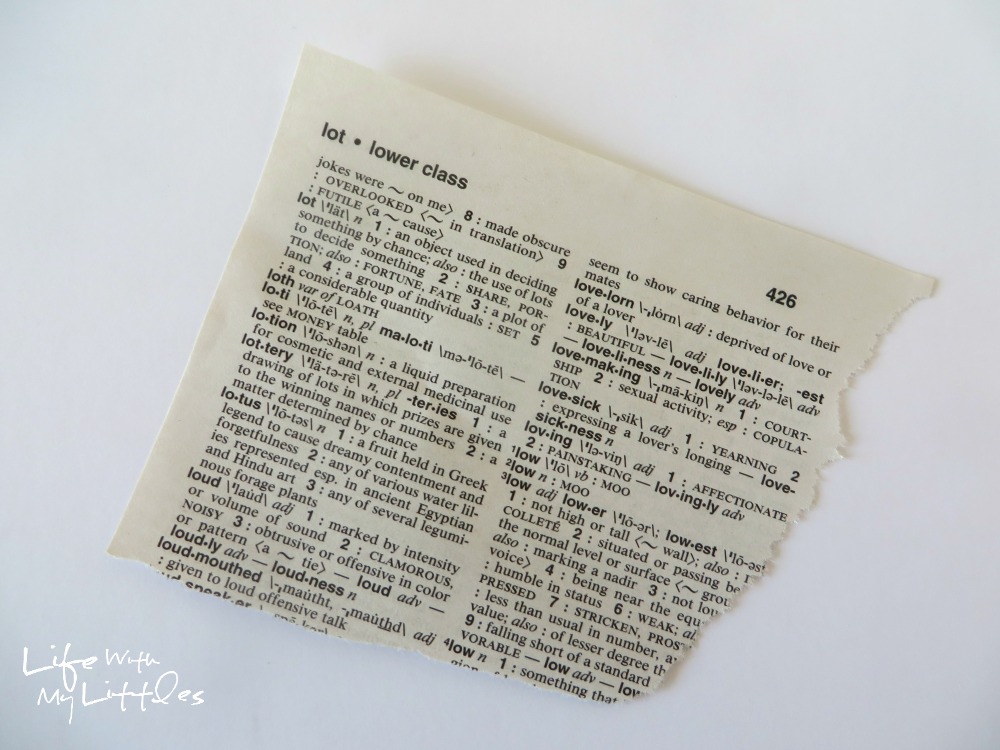 Next, punch out your words. Using the bottom of the punch, line up your words so you can center the word in the middle of the heart. Then punch!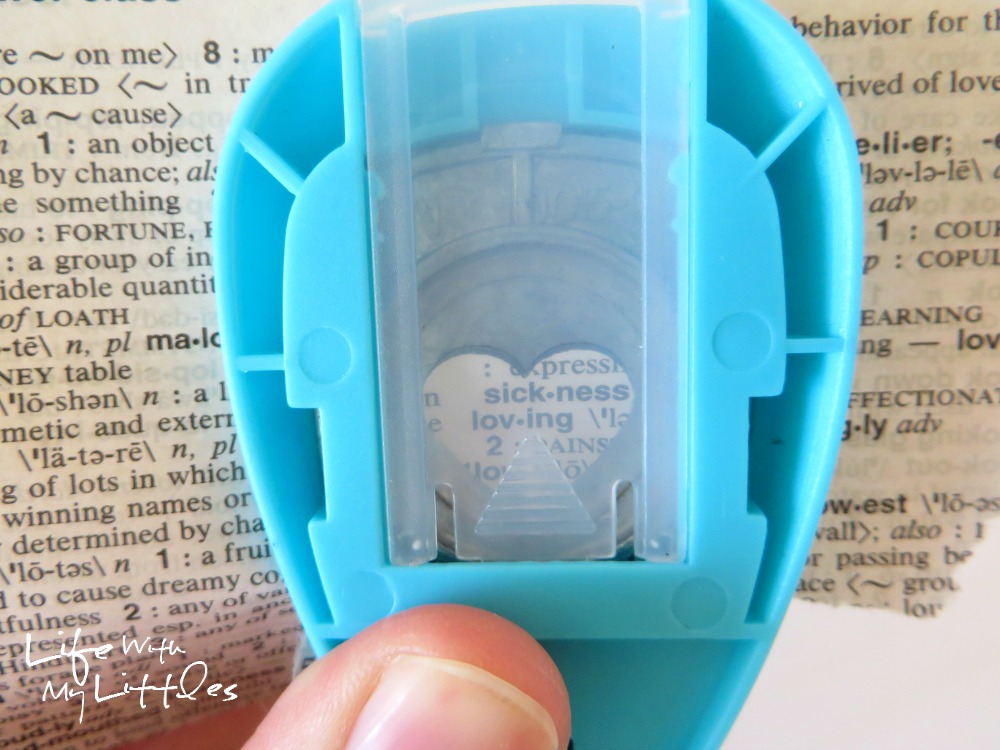 Now, cut out your background from the scrapbook paper. My frame was 4×6″, so I obviously cut my paper to 4×6″. This is where the ruler, pencil, and scissors come in.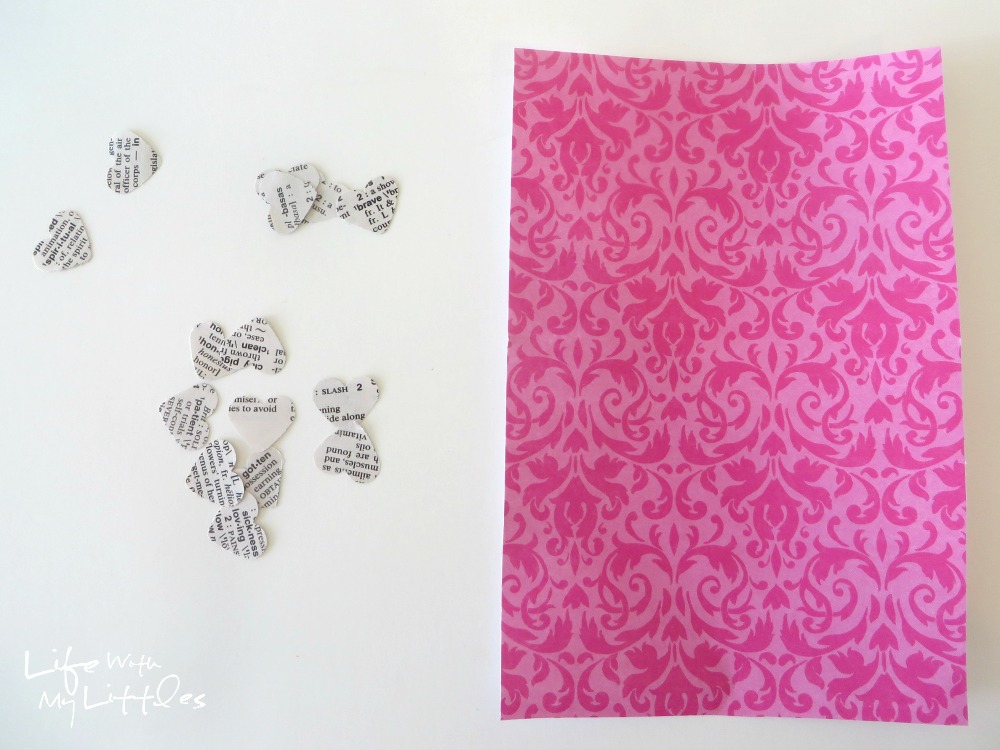 Now you need to line up your hearts so you know how you want to glue them down. Not hard.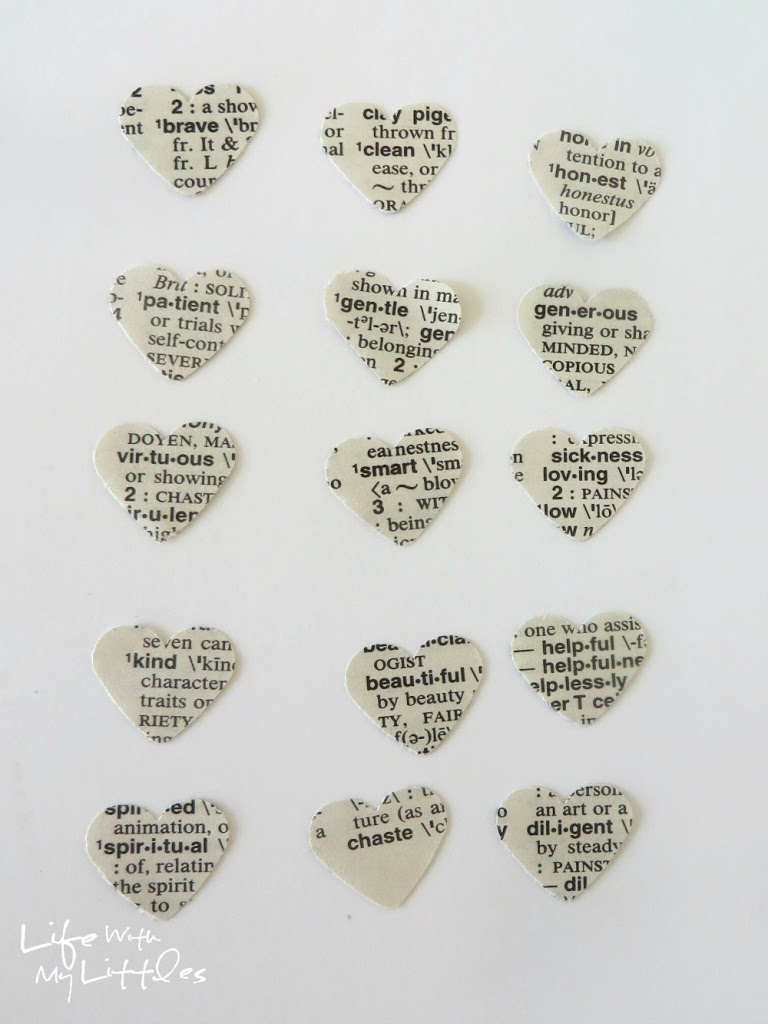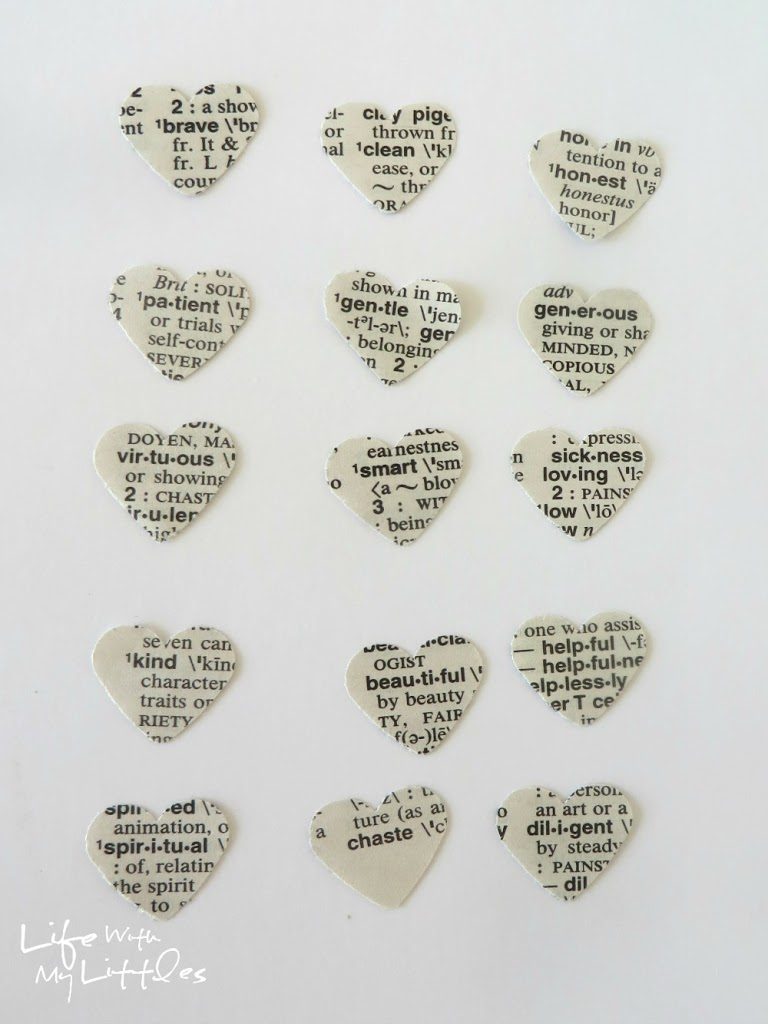 Now glue down your hearts!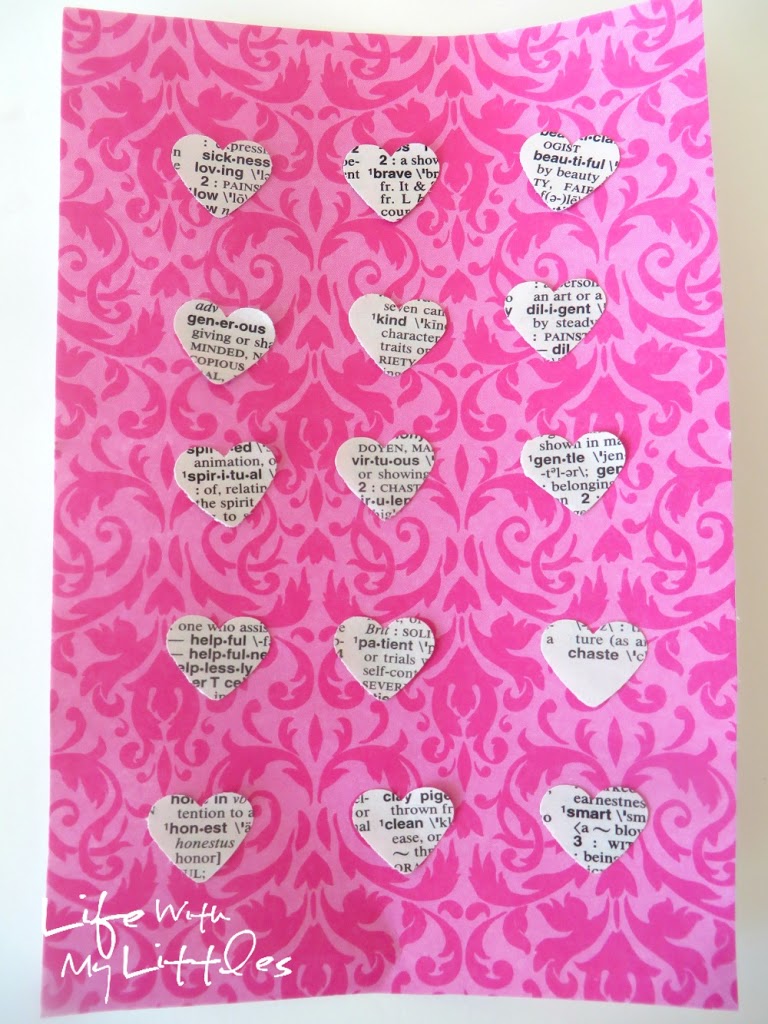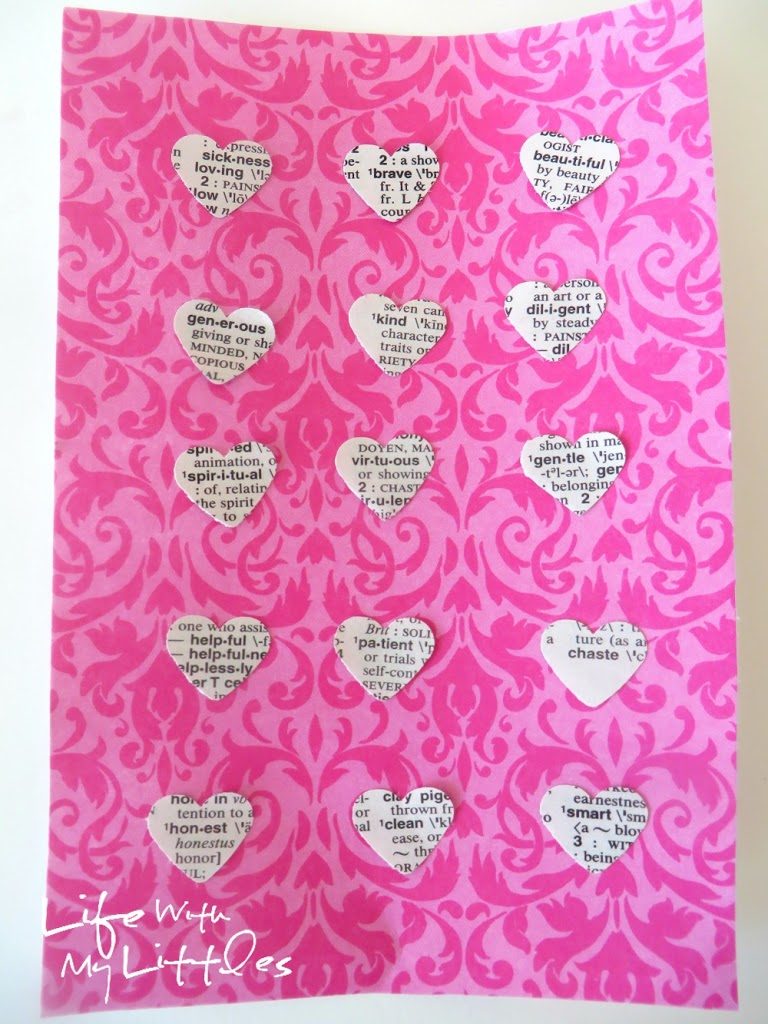 Put your paper in your frame and you are done! You now have a beautiful work of art for a nursery or girl's room!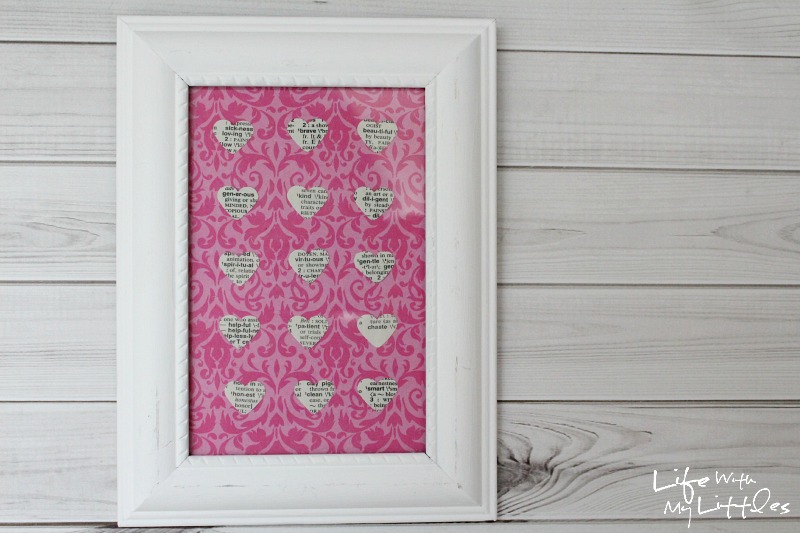 And here it is on the wall in baby girl's room! Yes, I know two of the frames don't have the pictures in them yet, but one is going to have her first initial (not sure on that yet) and the other is going to be an actual picture of her (obviously can't get that yet). But I'll update you all later with an actual nursery reveal!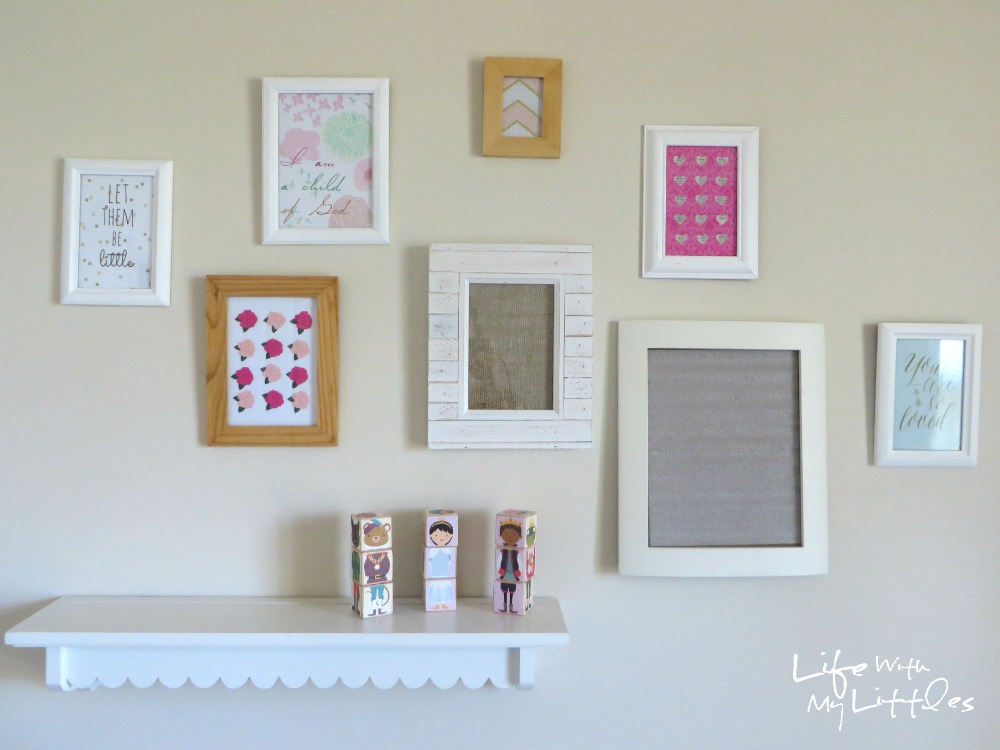 Here's a close up.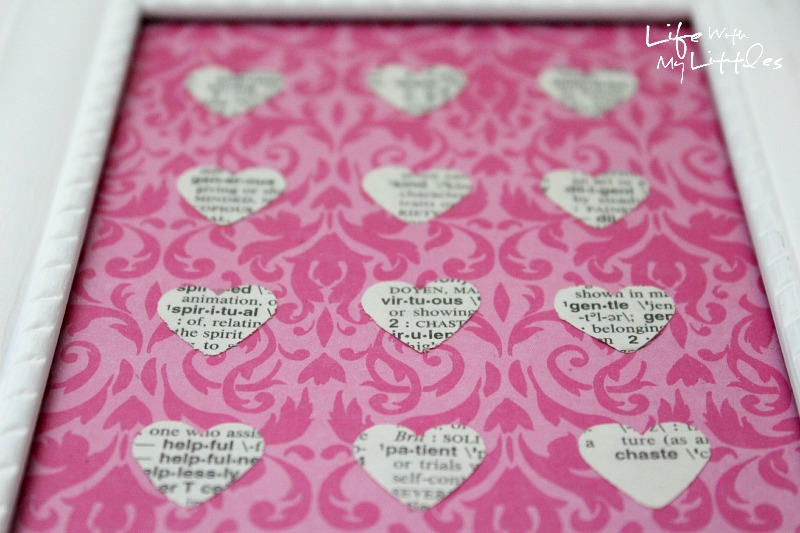 Thanks for stopping by! I hope yours is just as perfect for your little one's room!