Here's another way to repurpose your wedding dress: make a bracelet with the beads for your daughter!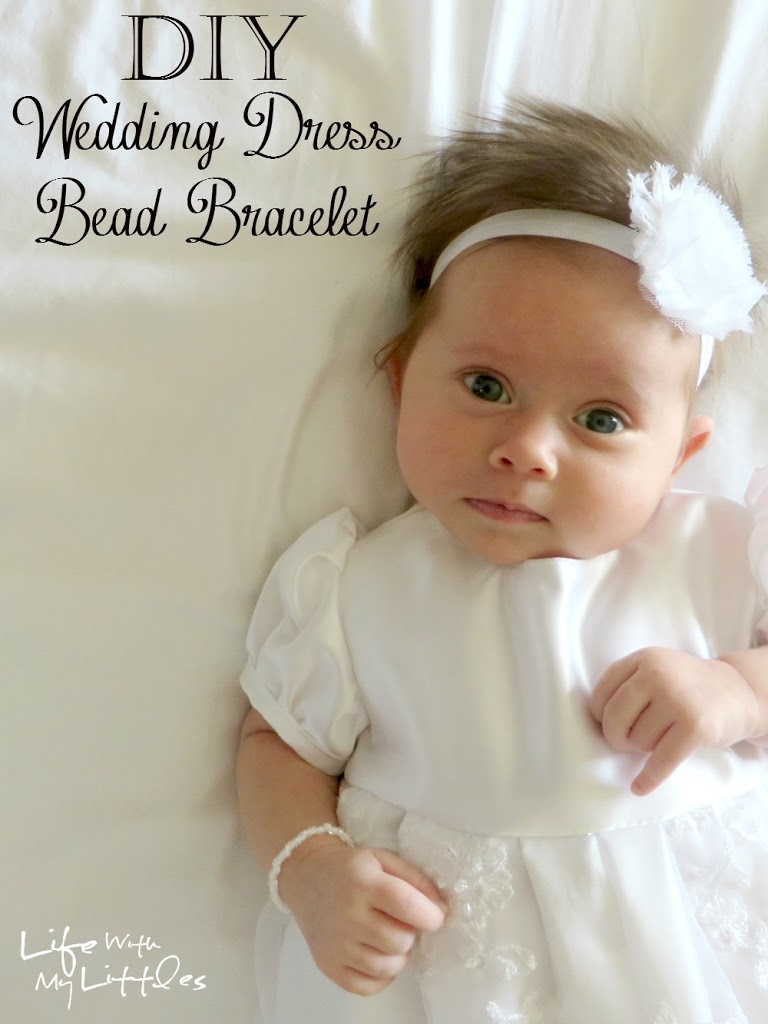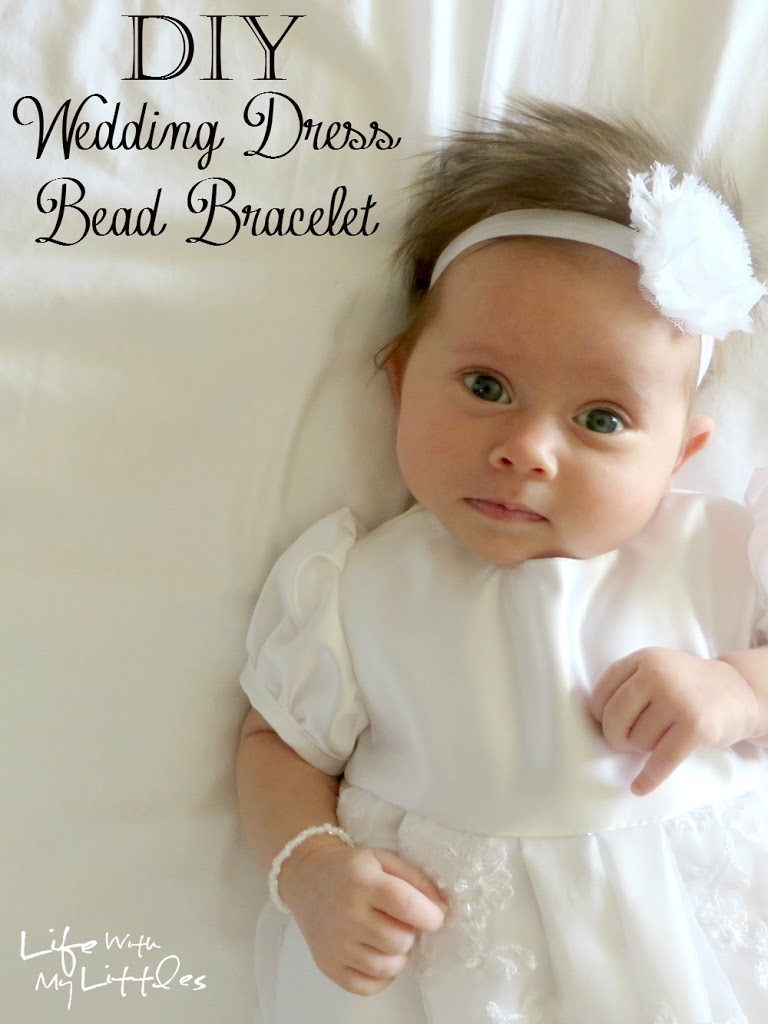 In our church, babies are given a name and a blessing after they are born. When I was in college at BYU,  I took a religion in the home class. Our final project was to make something religious for your home that dealt with something we had learned with in class. I had been playing around with the idea of cutting up my wedding dress to make a baby blessing dress, and this finally gave me the courage to do it. It turned out perfect, and after three years of it hanging in a closet, we were able to use it when we blessed Little A in November.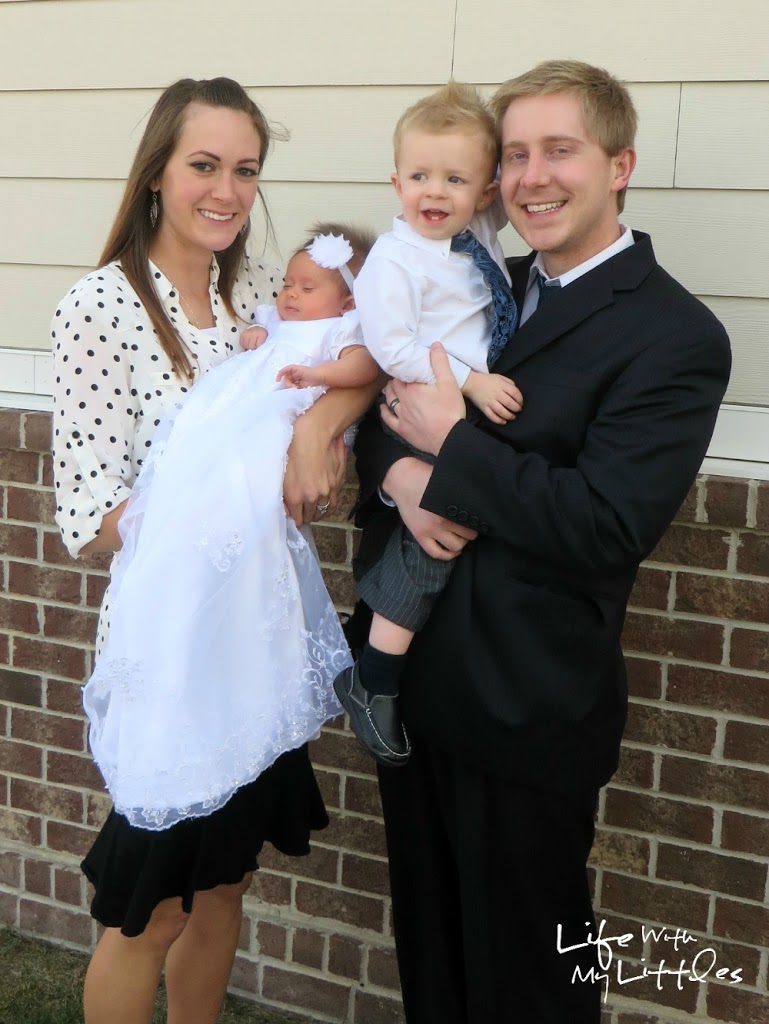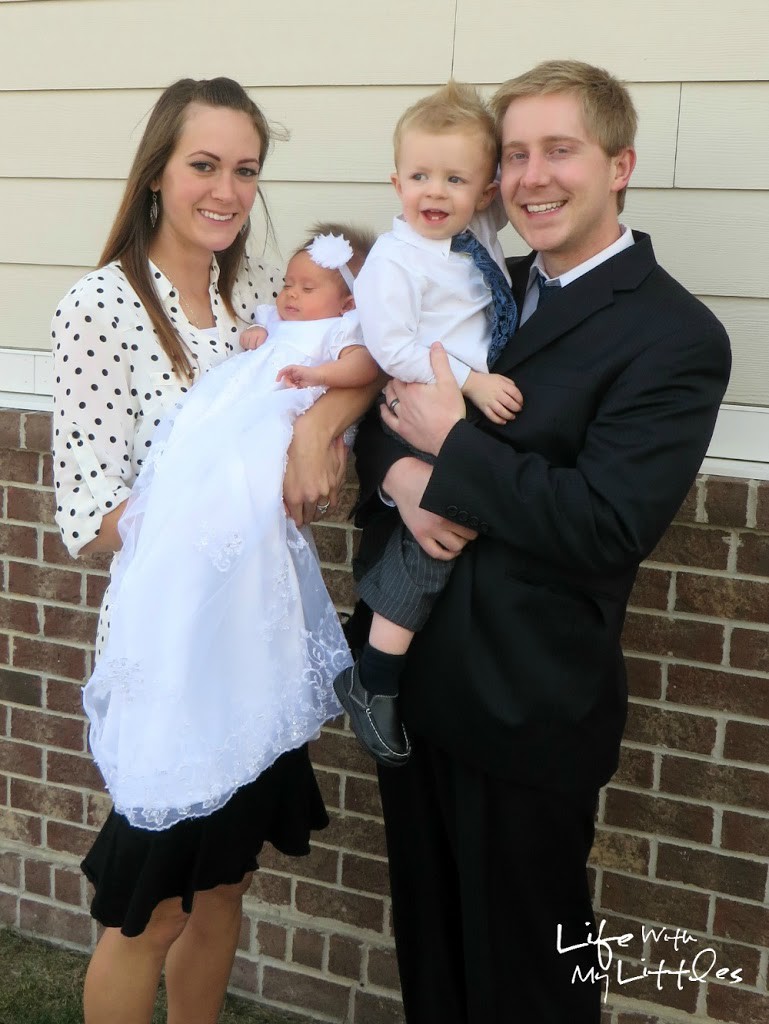 I also made myself a necklace out of some of the lace from my wedding dress. It is special because when I wear it I am reminded of the special promises and covenants I made on my wedding day.
As if that wasn't enough, I decided I wanted to make something else out of my wedding dress. My dress had some nice beading and sequin work on the bodice and along the bottom, and after I cut up my dress to make the blessing dress, I had plenty left over. So I decided to remove the beads and make a really simple baby bracelet using the beads from my wedding dress!
Okay so this is a crazy easy tutorial, and I mostly made it so I could show you another thing you can do with your wedding dress!
All you need are:
Beaded piece of your wedding dress
Seam ripper
Stretchy string (I used Stretch Magic)
First you have to remove the beads from your wedding dress. To do this, use a seam ripper and cut the strings holding them on. I highly recommend having a cup or something to put them in once you take them off, because you do not want these little things rolling all over the place.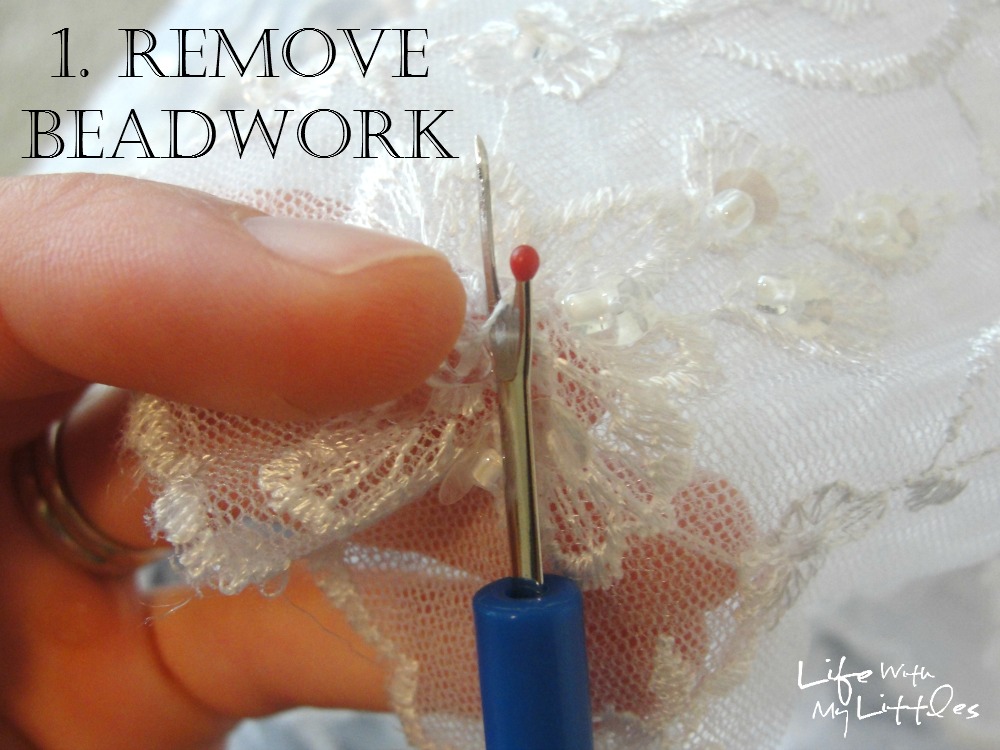 Second, cut a piece of stretch magic (it doesn't matter if it's too long, it's actually better that way for when you tie it). Tie a big fatty knot onto the end so your beads won't slide off. Leave some extra after the knot so you can tie the two ends together easily.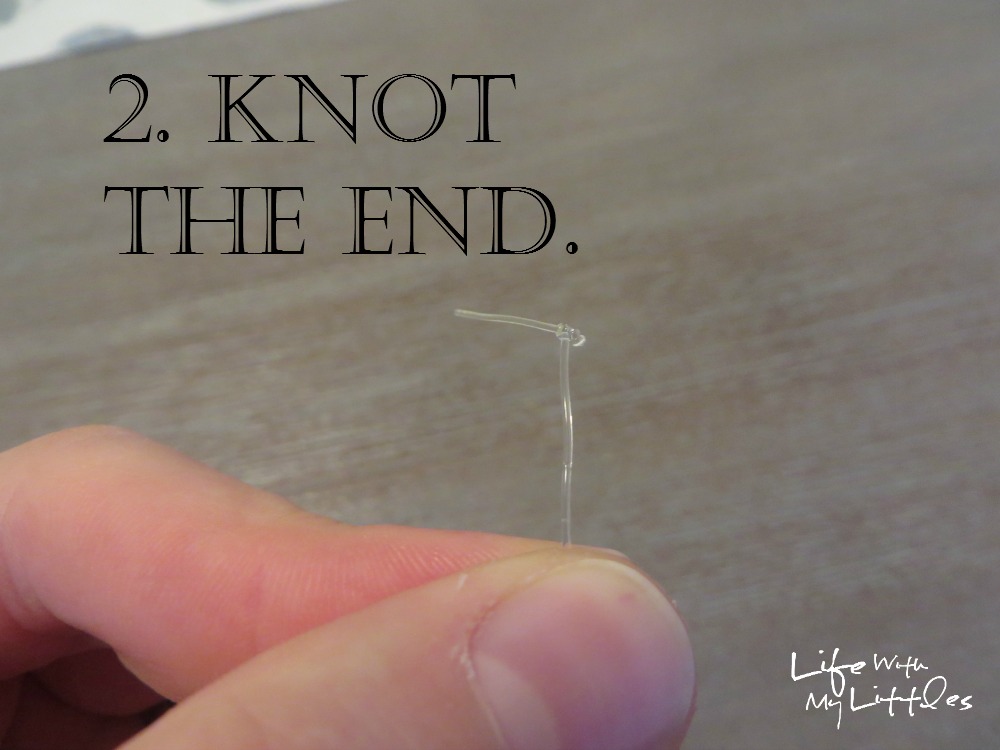 Third, start stringing on beads! Keep going until you have enough to fit around your wrist (or in my case, your baby's wrist).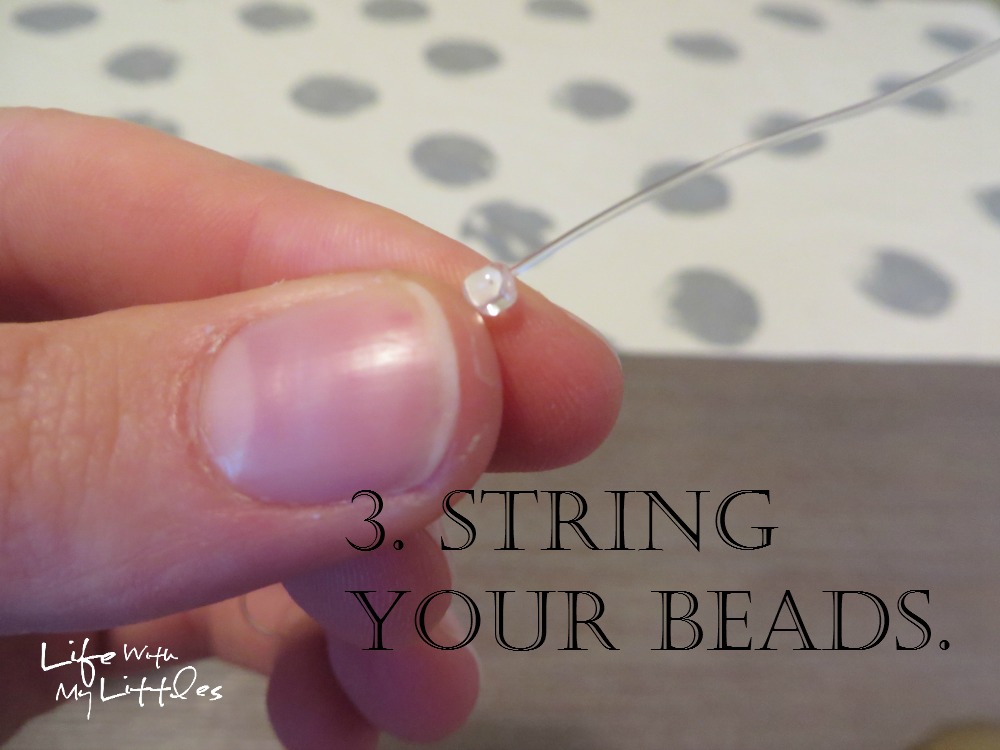 Fourth, fit bracelet to wrist and then tie the two ends together using a surgeon's knot. Apparently, this is the best way to tie stretchy string. If you want to see how easy it is (and follow along with someone when you do it) you can watch this video I found.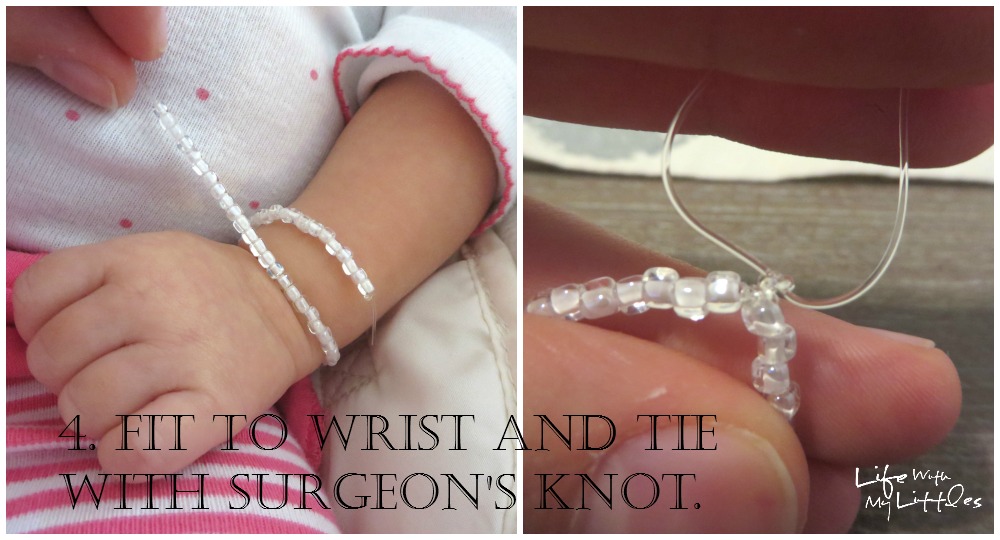 And you are all done! Now you have the perfect little wedding dress bead bracelet for yourself, your baby girl, or anyone else special you may want to make one for.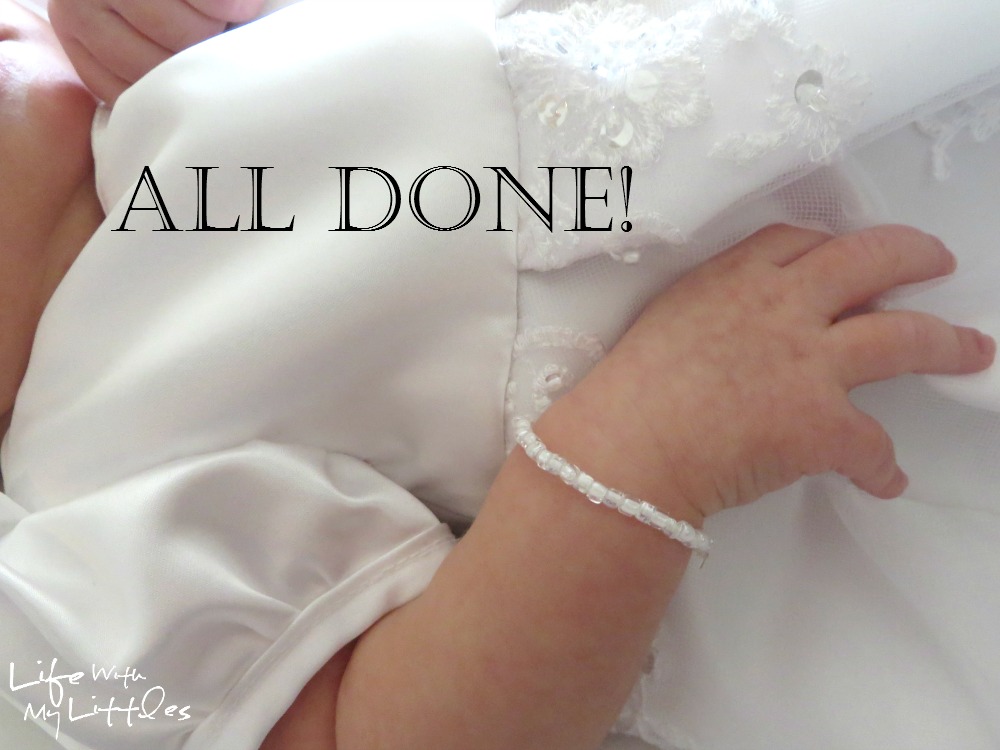 Do you have any other ideas for things to do with your wedding dress?