Diaper bag essentials for toddlers: a great list of what to pack in your diaper bag for toddlers
I received free product in exchange for this post.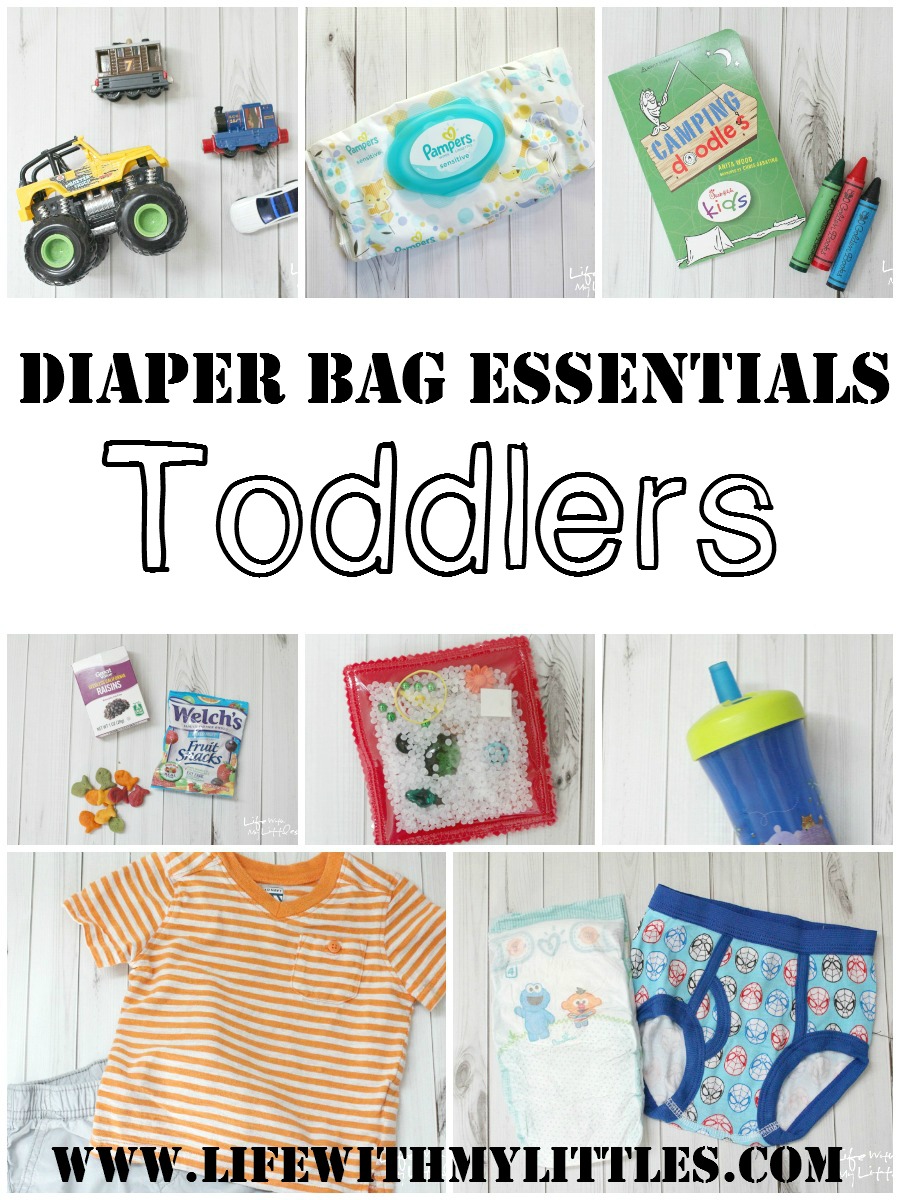 The last two months I have been sharing my diaper bag essentials. First I shared essentials for babies 0-6 months old, and then I shared essentials for 6-12 month-olds. The things babies need change as they grow, and toddlers are no exception. There are quite a few things you should keep handy when you are out-and-about with a toddler!
These are things that I almost always have in my diaper bag, especially when we are going somewhere that I need to keep Little J busy or quiet. And just like the first two posts in this series, there will be a few repeats!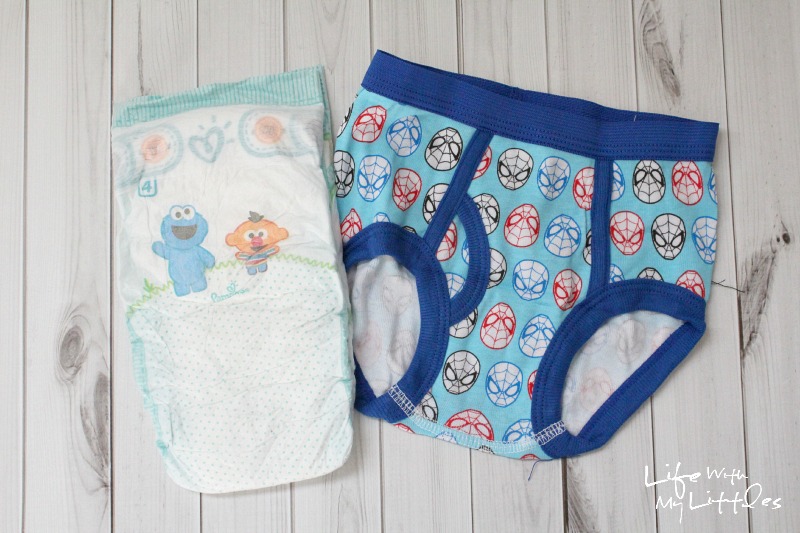 1. Diapers/Underwear. Depending on if your toddler is potty-trained, you will want to keep extra diapers or underwear in your diaper bag. Kids go when they go, and you always want to be prepared.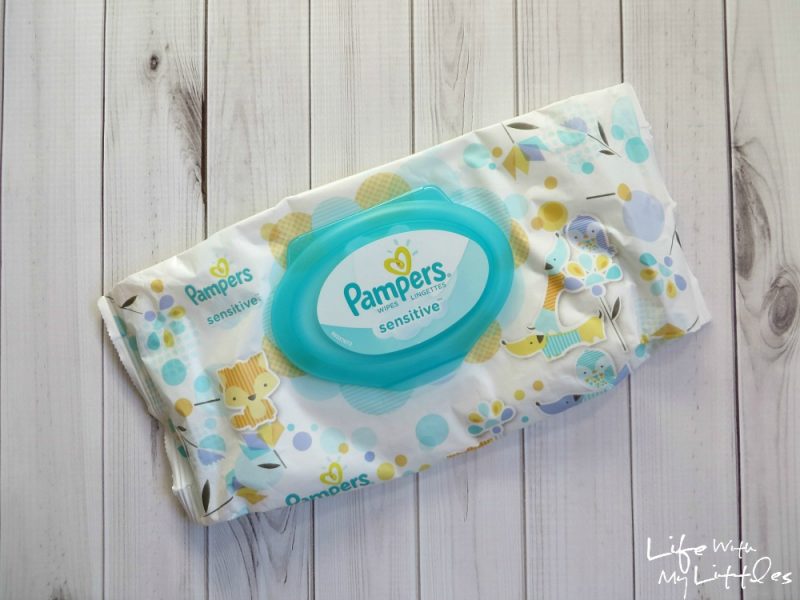 2. Wipes. Even if your toddler is potty-trained, you never want to be without wipes. Toddlers are sometimes messier than babies, and if you don't have wipes in your bag, you may be stuck with a sticky-handed toddler.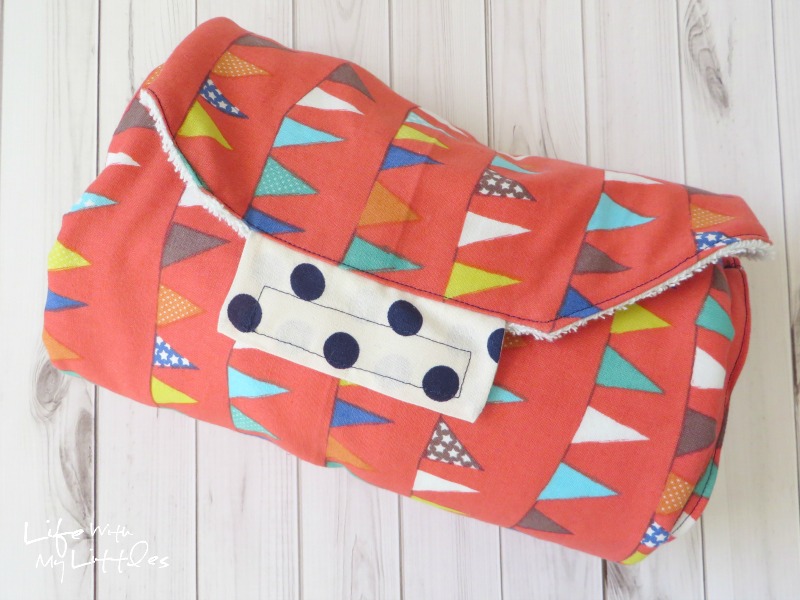 3. Changing Pad. This is mostly for toddlers who aren't potty-trained. We just started potty-training Little J, so for now, we are definitely still bringing when we go places. You can check out my easy tutorial for this changing pad with a diaper and wipes holder here.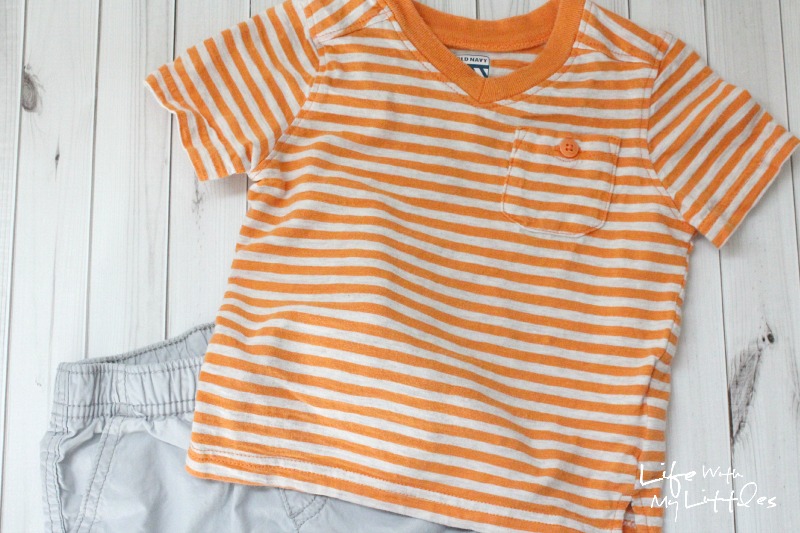 4. Extra Change of Clothes. This is mostly for toddlers who are potty-trained, or who are in the process of potty-training. If you haven't figured it out, potty-training is a big part of toddler-hood. And if your toddler has an accident on-the-go, you are going to be in trouble if you don't have an extra change of clothes for him.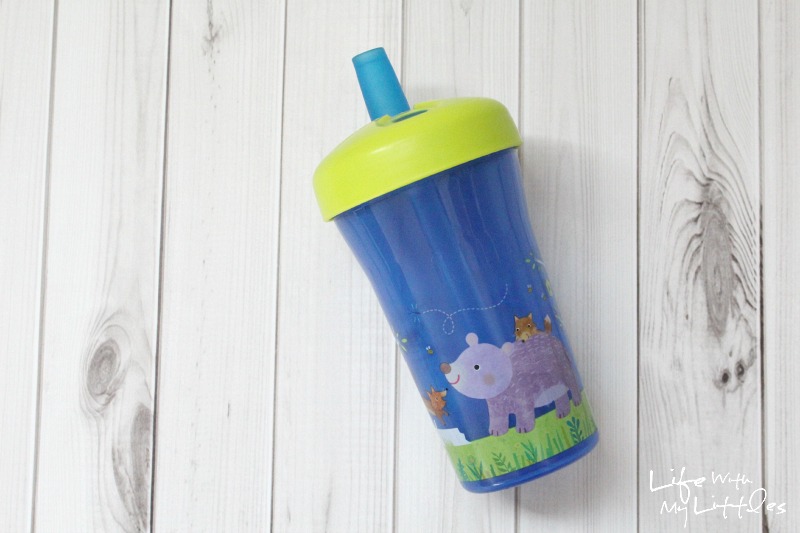 5. Sippy Cup. Little J is always asking for water when we go places, and he gets pretty upset with me if I don't have it for him. It's always a good idea to keep a sippy cup in your diaper bag when you leave the house.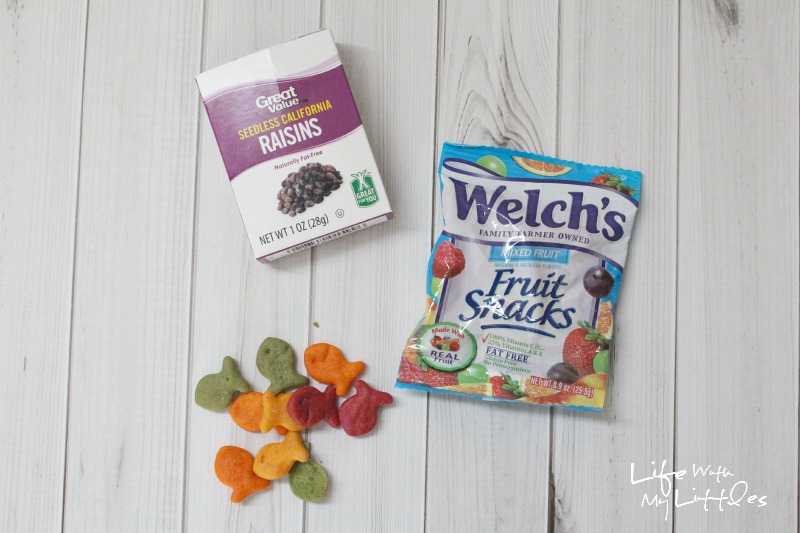 6. Snacks. And not just one snack. My toddler is extremely picky, and if I don't have at least three things for him to choose from, he will throw a fit. Toddlers are fun like that. Everyone is just a lot happier if I keep a variety of different snacks in the diaper bag.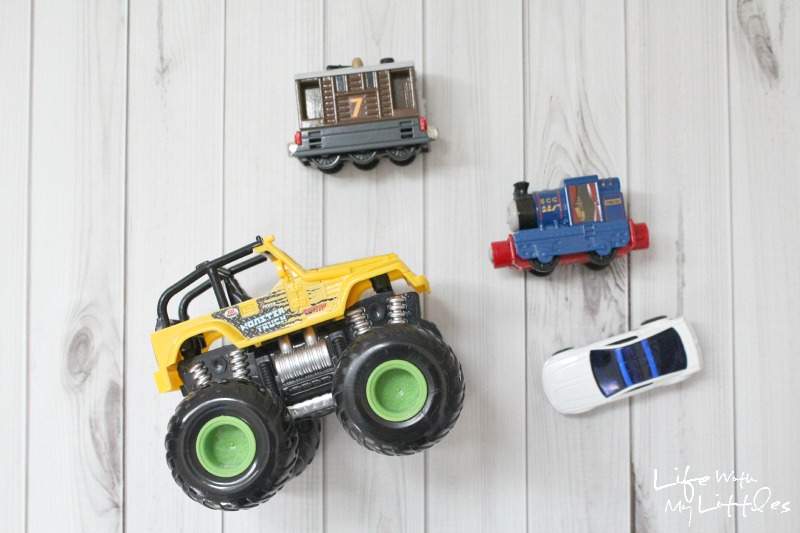 7. Toy. This is especially helpful if you are going somewhere and need to keep your toddler occupied. I like to keep a toy car or train in my bag. Toys are great for stopping a meltdown.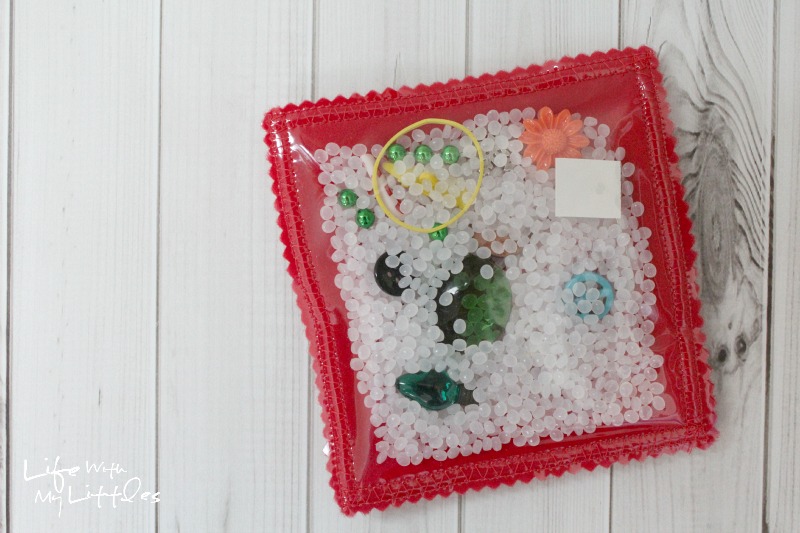 8. Busy Bag. Busy bags are super helpful when you are going to be somewhere for a while and you can't let your toddler run around. I love the I Spy busy bag my friend Alli made for our busy bag swap last year.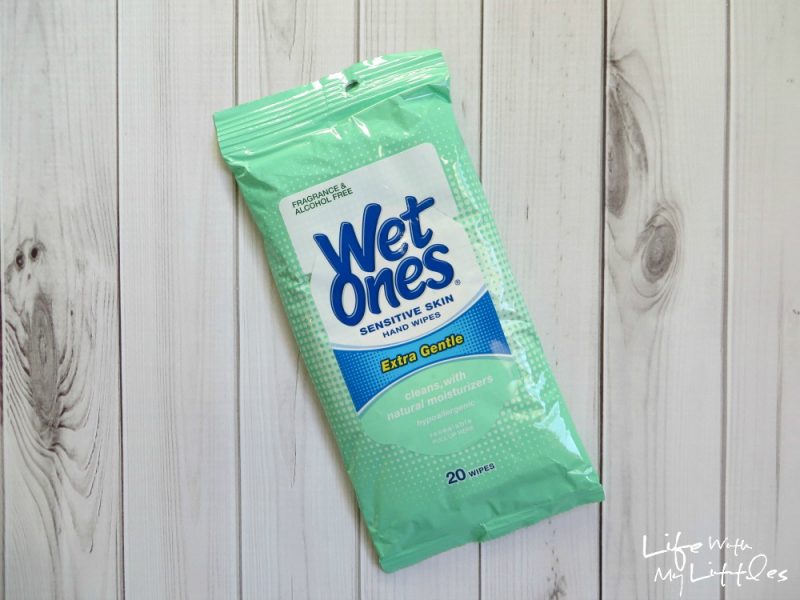 9. Sanitizing Wipes. Sort of along the same lines as the wipes, toddlers get super messy. And sometimes a regular baby wipe isn't going to clean up the disgusting mess they make. Especially when they are about to eat while you are out. So keep some sanitizing wipes in your diaper bag in case of emergency.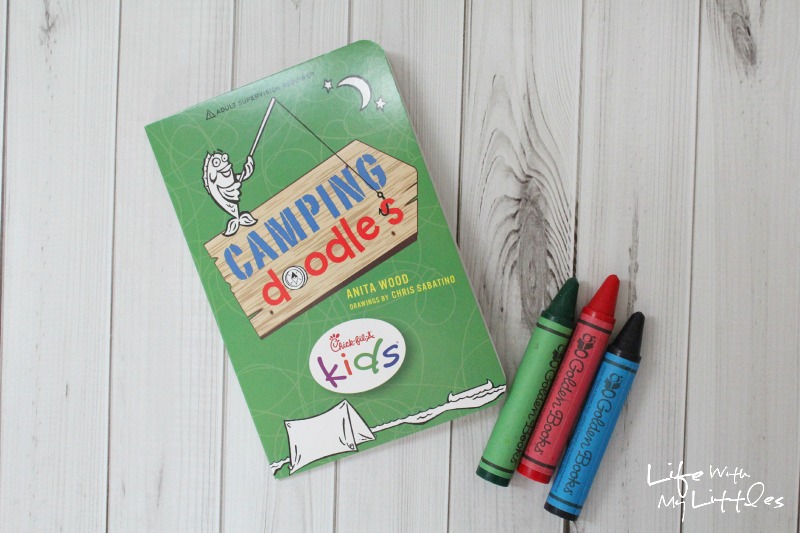 9. Coloring Book and Crayons. Another super helpful little item to keep your toddler busy in situations where you might need him to stay quiet or occupied.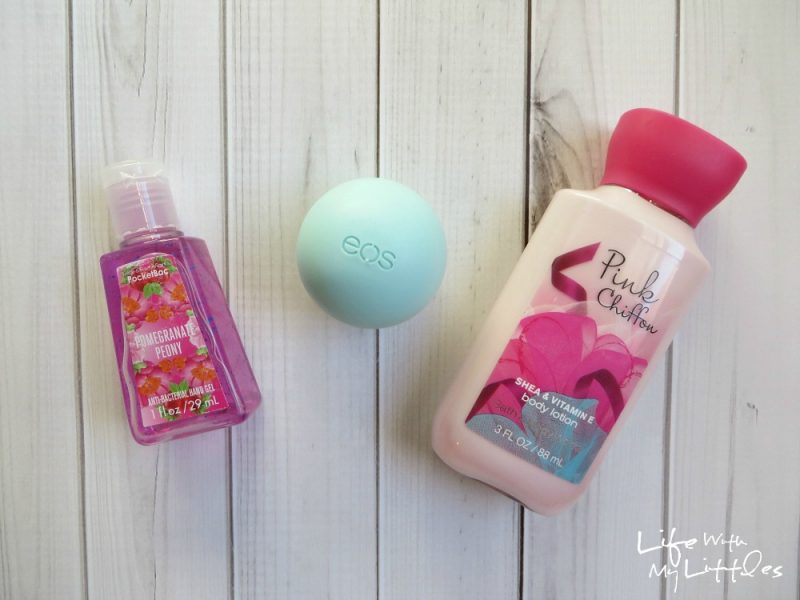 10. Lotion, Hand Sanitizer, and Chapstick. These are all thing I can't go without. I hate having dry hands and chapped lips, and with a baby, I like to carry some hand sanitizer with me. And since the diaper bag doubles as my purse, in they go!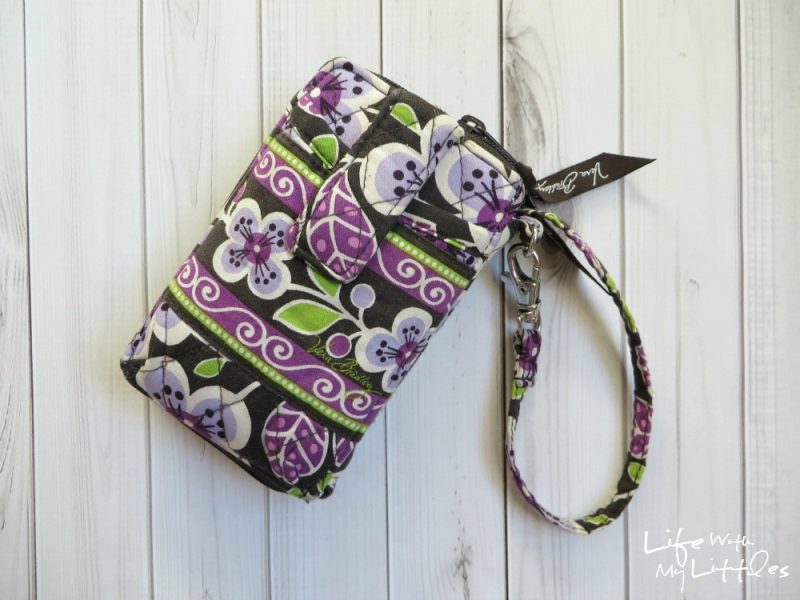 11. Wallet. Again, the diaper bag is my purse, so I definitely want to keep my wallet in there. And if you take it out for any reason, make sure you put it back in before you go somewhere. I learned that one the hard way.
Is there anything I forgot? What is something you always have to have in your diaper bag for your toddler? And don't forget to check out my diaper bag essentials for the first six months and for 6-12 months!