Currently Winter 2020: What's going on this quarter for Life With My Littles!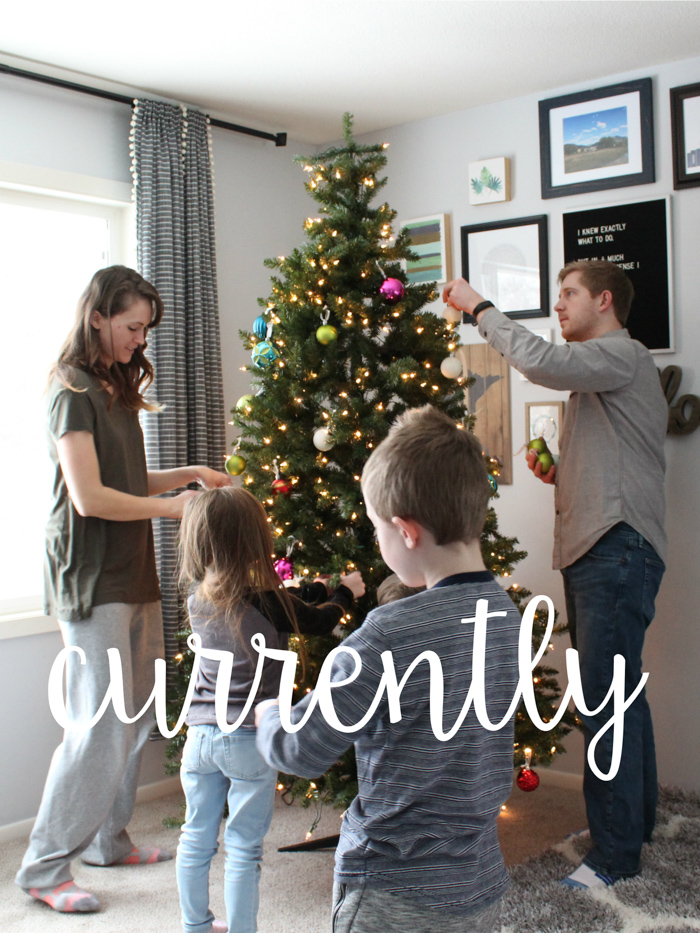 Hey, Mamas! Not only has it been a while since I've shared a currently post (not since OCTOBER), but it's been a few weeks since I've shared any kind of post! I took two weeks off for the holidays and it was so nice! When you own your own business, you sometimes have to make yourself take time off, or you won't ever stop working! So every year I take time off in the summer and for Christmas, and it was very refreshing this time!
Since my last currently post, we've celebrated Halloween (we were Batman villains), celebrated Thanksgiving, and celebrated Christmas (my parents got to come to town for Christmas, which was a nice treat!). And I guess you can count New Year's, too, but it's not as exciting as the other three holidays!
We also finally got to go to another Jazz game here in Minnesota (they won and our oldest son got to come with us!), and J also started basketball (my husband is the coach!).
I redesigned my blog (please tell me you've noticed!), changed my weekly email, Mamadvice, to be more useful, helpful, and interesting, and accomplished one of my goals for 2019 (I wanted to run 500 miles in 2019, I ran over 580 miles).
We've played in the snow, built some snowmen and a snow fort, shoveled snow, and played with snow inside. It's definitely winter here in Minnesota. And unfortunately, it will be for like three more months.
We're doing good over here, and now that we're all caught up, here's what's coming up for us in the next few months:
Resolving to make no resolutions. Yes, you read that right. I decided that I am not making any goals or resolutions this year. Honestly, I'm not good at sticking to them when they are big, yearly goals, and I also kind of just don't want to. I'm happy with how things are, and just because I don't have formal resolutions doesn't mean I'm not going to continue to improve and work on bettering myself!
Celebrating my husband finishing his residency in two months. Four years of undergrad, four years of medical school, one year of residency in Texas, and two and a half years of residency in Minnesota. There's a light at the end of the tunnel, guys! We got married when he was two years into his undergrad, so I've basically been with him on this long journey the entire way. He's officially done on March 6th, he's already passed his family medicine boards (so he's officially certified!), and he's got a job lined up to start just a few miles from our house. I am so, so proud of him, and so, so excited for him to finally start reaping the benefits of all his hard work.
Starting to think about our garden! Gardening has become such a big part of our lives the last few years, and I can't wait to start planning and planting our little seedlings in a few weeks! There are some things we planted last year that we don't want to plant again, and lots of things (like our tomatoes and peppers) that we definitely want to plant again. Although I still have about 15 jars of canned salsa in the basement!
Potty training the youngest! Guys, we might never have to buy diapers again! Last Thursday we went all in and decided to potty train him. He's been doing great, and has even used the potty at the gym a few times, at church, and at a gas station. I can hardly imagine not having to carry around diapers anymore. I've had diapers in my life for almost seven years, so this is a pretty big deal for us! We just have to figure out how to get him to poop in the potty now!
Well I can't think of anything else anyone would possibly find interesting that's going on besides those things, so I'll wrap it up now. Thanks for all your support and here's to 2020!!