Currently September 2016: What's going on this month for Life With My Littles
I received free product in exchange for this post.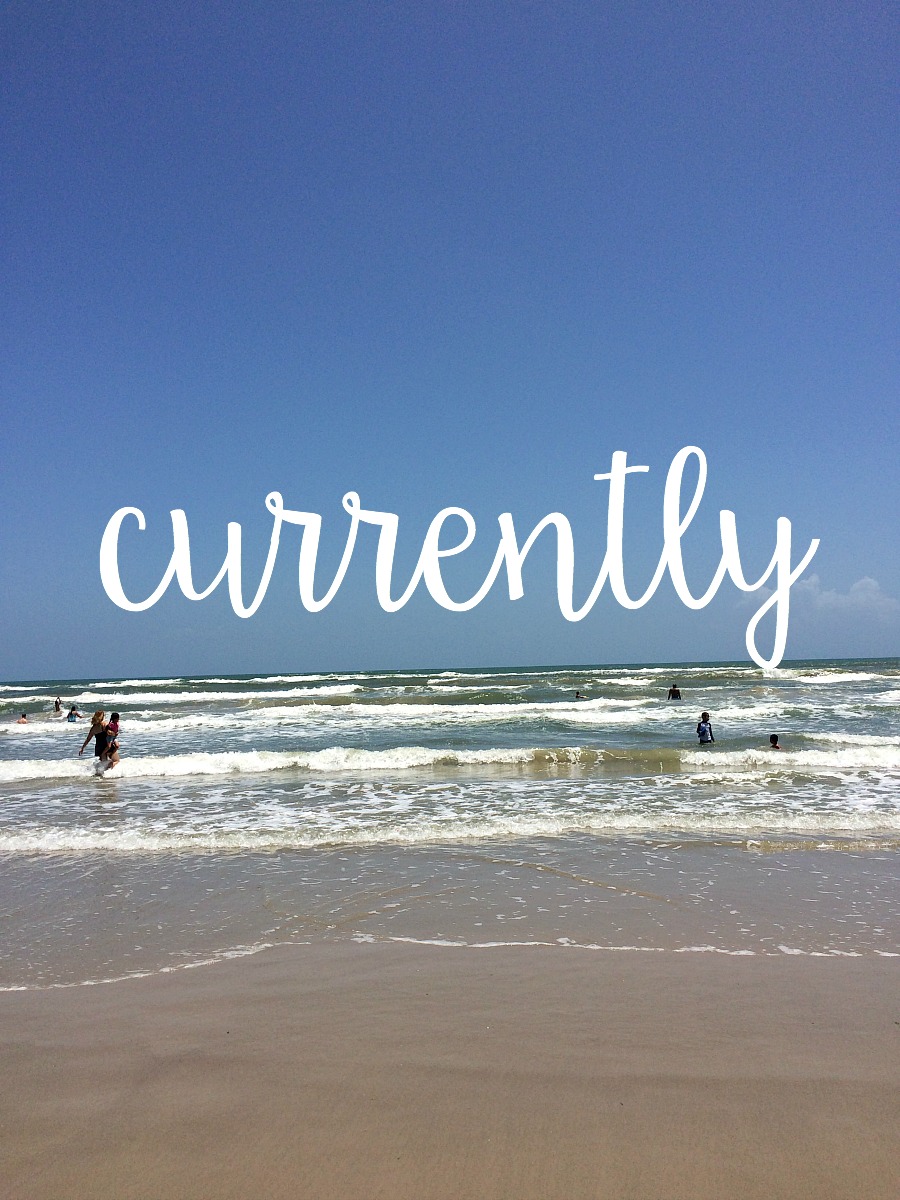 Hey mamas! We had a fun but also crazy August. Besides sharing our exciting news, we took the kids to the beach for the first time (which they loved and was amazing and super fun even though three of us got sunburned), we got a few steps closer to having our house all decorated (I think the home tour post is coming this month!), we celebrated a few things (keep reading), and we tried to find fun things to do inside since it's like 1,000 degrees outside. It was a fun month and I seriously can't believe it's over already. Time is just going by too fast!
Here's what's going on for us this month:
Celebrating my third blogiversary and Little A's second birthday! Last month my little blog here turned three (hooray!) and I got a special treat from Shari's Berries to celebrate! They sent me this delicious dessert from their birthday collection, which included four cake balls and a dozen chocolate covered strawberries, and oh boy, they were a delight! I was impressed that they didn't melt on the way here (since basically everything does). If you need an easy and delicious way to send someone a birthday present, I highly recommend checking them out. We also celebrated Little A's second birthday! Yesterday our baby girl turned two, and since we threw her a big party last year, we decided just to do something small with our family this year. On Saturday we went to Chuck-E-Cheese and then she opened presents and we ate the Sofia the First cake that I made for her (girl is obsessed!). We got her a little backpack, a nightgown, and a toy, and she was thrilled with all three. She also got some goodies from grandparents, so I think it's safe to say she had a pretty good birthday!
Planning preschool and tot school. Little J still has two years before he starts kindergarten, but we wanted to do some home preschool stuff with him to help him get ready. I loved doing tot school with him, but now I'm trying to do more preschool and actual learning things with him and focus on doing simpler tot school activities with Little A. We have a long way to go, but I'm trying. I got several workbooks and we have been doing it a few times a week. I really need to get serious and actually plan themes and activities for them, though. I think that now summer is officially over and school is back in session, it's time for our little school to get back to work, too.
Working on prioritizing my life. One of my friends and favorite bloggers Jessica Dimas is always writing about living more intentionally and really focusing on what you want in life. Then last week I read in our church magazine The Ensign this sentence and it really hit me: "If we do not ask ourselves where our real priorities lie, then we may find ourselves attending to every triviality and to nothing of eternal importance" (source). I've been feeling like I am always doing things that don't really matter in the long run, and I really want to try and eliminating those things and making the important things a priority. Jessica says that every day she writes down the top three things she wants to accomplish and that it helps her get them done. I love that! I really think that I want to just sit down and write down the top five things that I want to prioritize in my life, and then really plan my schedule and basically my life around that. I'm excited because I feel like I need a change.
Anticipating the gender ultrasound next week. I talked about this a bit in my post last week so I won't talk about it a ton today, but it's in 8 days and I'm excited! We're hoping my husband can come to the appointment, but it depends on the attending he's with, so we'll see. I even have a cute (edible) way we're going to tell the kiddos!
Writing my book. After like three months of not writing anything (thanks, first trimester), my book is underway again. I had mentioned in like January when I announced that I was writing a book that it would be cool to be pregnant while I was writing it since it's about pregnancy, but guys, no. I had no motivation to work on it in the first trimester because I was just barely surviving getting everything done here. But now I am trying to not go to bed when my husband goes to bed at 9 (he works up early, don't judge), and instead stay up and work. And it's been helping me get more done! Imagine that! Anyway, the thing I'm most excited about is the actual photoshoot for the cover. I don't want to reveal any details but it's going to be a lot easier to get a photo since I have a pregnant belly myself!
Wanting everything pumpkin and cooler weather. Fall officially starts this month, so I'm hoping that means that pumpkin everything will be coming back. I firmly believe that it's acceptable to eat pumpkin-flavored treats throughout the year, but I know that not everyone thinks that. Plus pumpkin goodies aren't really sold in the store until fall (I did already down a bag of mini pumpkin donuts…). But this year I am going to enjoy it as much as I can and have pumpkin like every single day. Because pumpkin is incredible, I am pregnant, and I am going to do what I want. Like make this yummy pumpkin steamer every day and then these yummy pumpkin Oreo cupcakes every week.
I guess that's about it for me today. I'm excited for this month and even though time is going way too fast and I'm already almost halfway done with being pregnant (how the heck did that happen?), I'm looking forward to the fall and winter seasons! Yay!