Dress up your Coca-Cola bottles with these free football bottle sleeve printables! Plus some great ideas for your game day food table!
This shop has been compensated by Collective Bias, Inc. and its advertiser. All opinions are mine alone.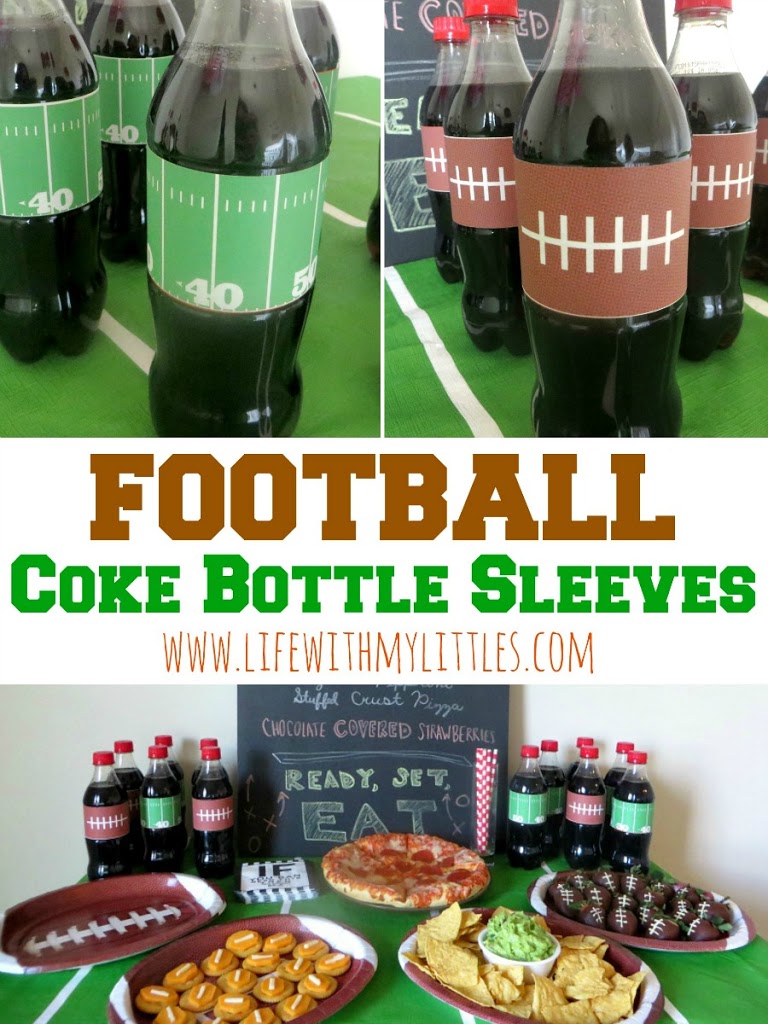 I mentioned yesterday that my husband and I have always loved watching sports together, even if I know little to nothing about football. But I definitely know about food, and I know how to make things fun, and those are important when you are throwing a party for the Big Game! This year I decided to make a fun table spread for our game day party, and really tie the football theme into everything we are having. With Coca-Cola Classic as part of my football spread, there's no way my Big Game party will be dull! Today I want to share with you my Big Game party table and some free bottle sleeve printables to dress up your Coca-Cola!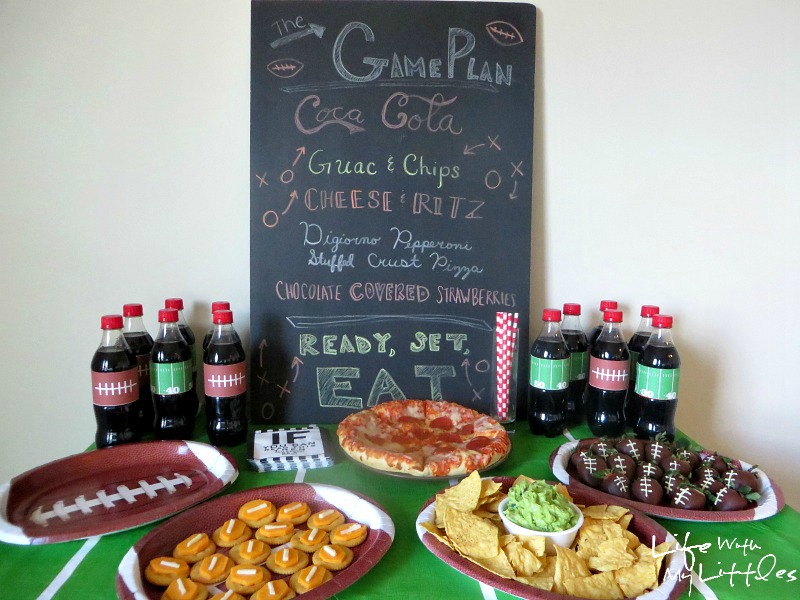 Since food is such an important part of football parties, it is important that you have a good looking spread! First, tie the football theme into the Coca-Cola bottles. I made some cute printables on my computer and printed them out.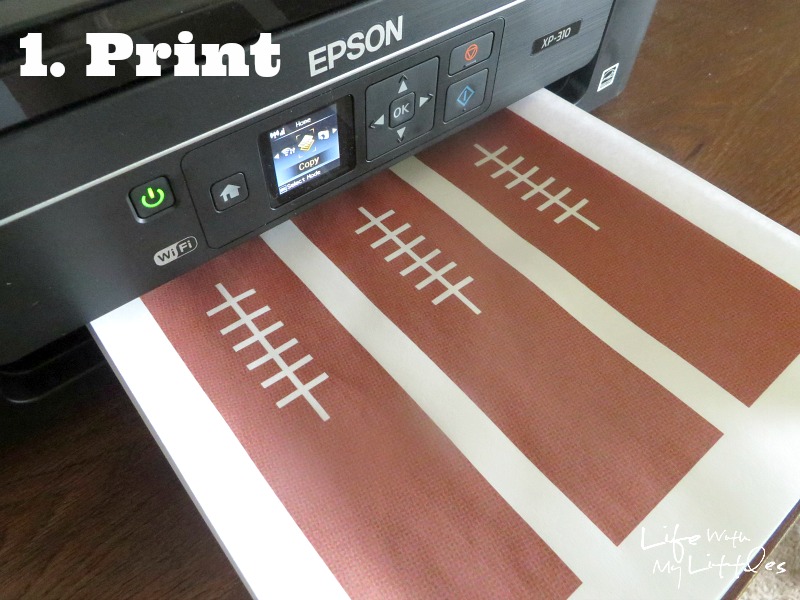 Then I cut them out using my paper cutter. That way I had straight lines!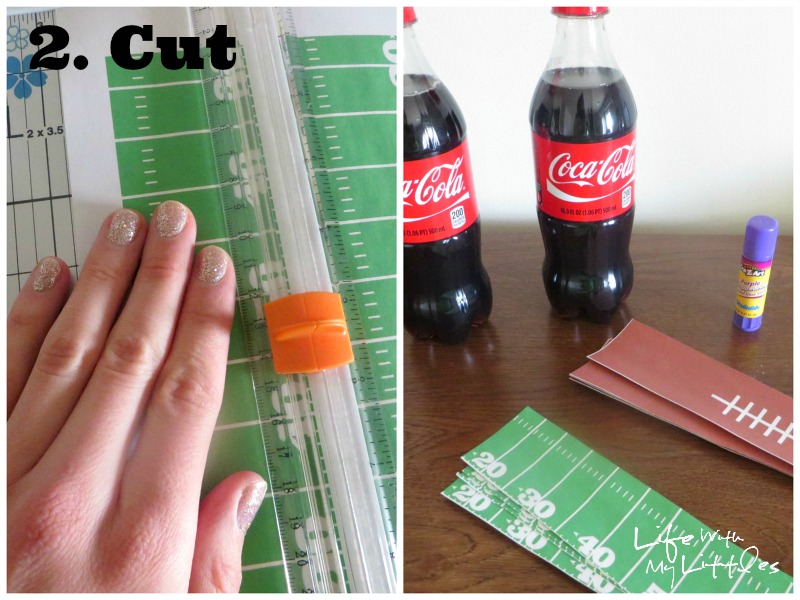 To finish, I glued my printables onto my Coke bottles!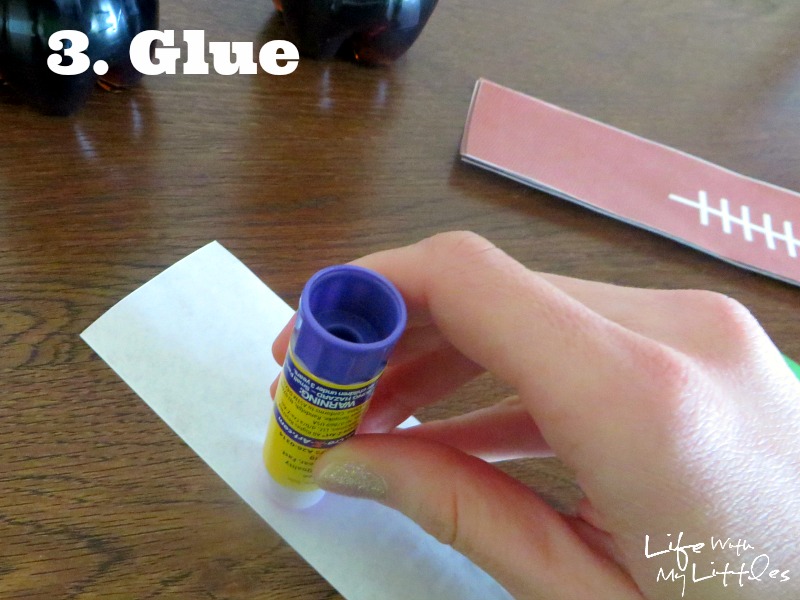 How festive are those? And super easy!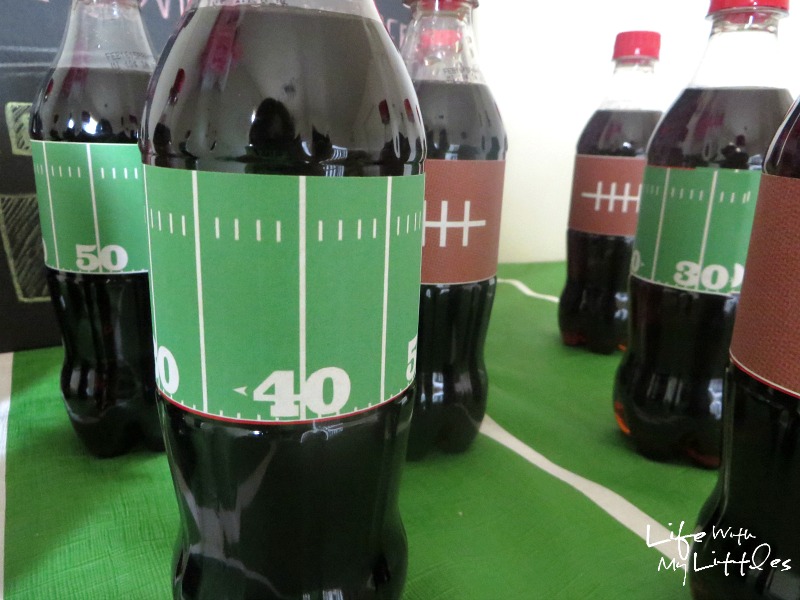 They look so good on my table!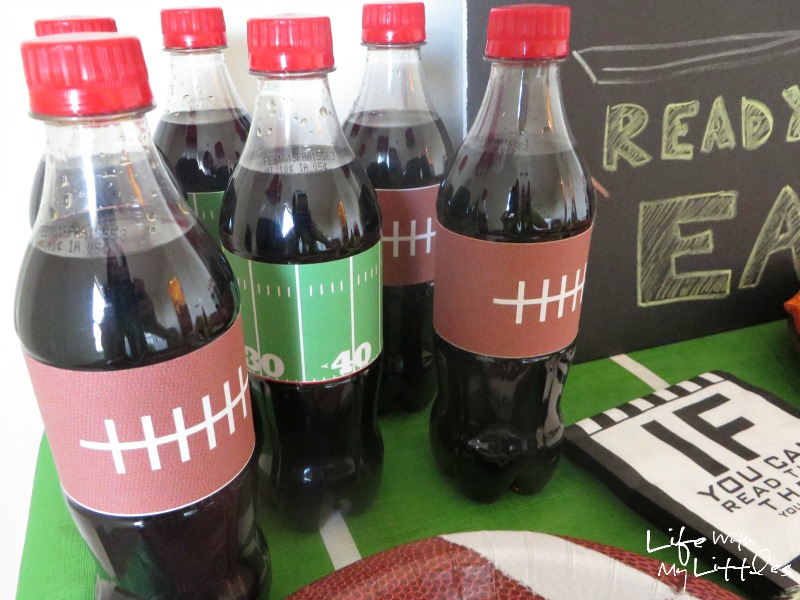 I also made my famous guacamole recipe and paired it with some tortilla chips! Chips and dip are a classic game day staple!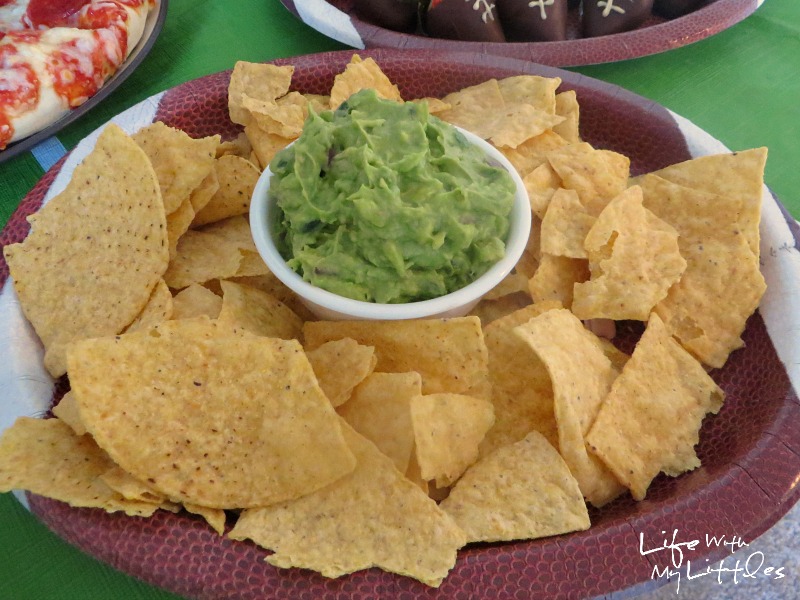 I used some Ritz crackers, cheddar cheese, and mozzarella cheese and created some little football cheese and crackers! To make these, just cut some cheddar slices into footballs using a cookie cutter and top them with strips of mozzarella. And yes, I know there aren't laces on these, but it was insanely hard to cut cheese that small and then get it in the right position. I'm only human!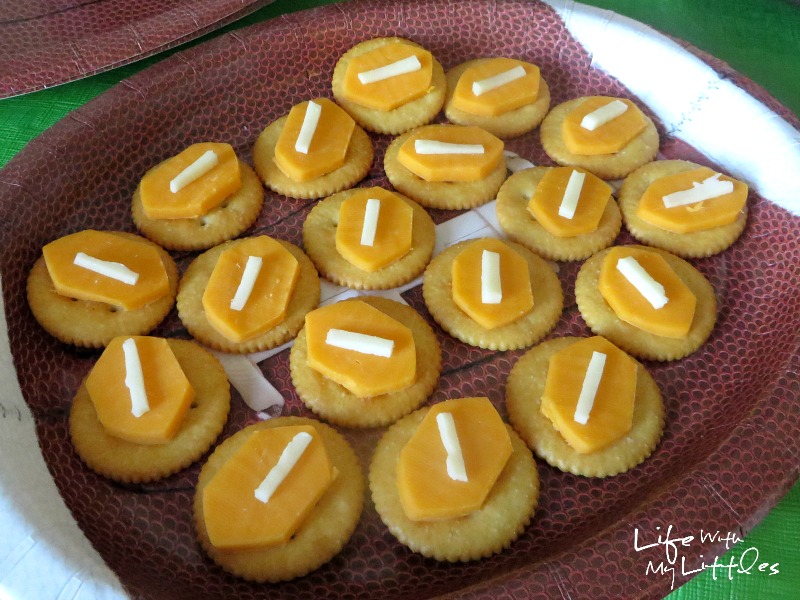 I added in some hot food with pizza. Make sure you cut your pizza so it will be easy for guests to grab some!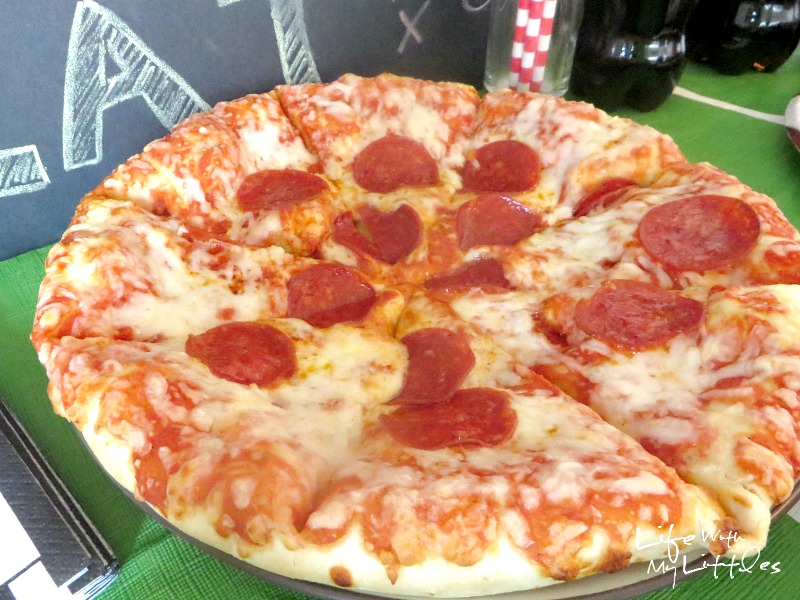 To finish, I made some chocolate covered strawberries, and piped some white chocolate laces on them to look like footballs.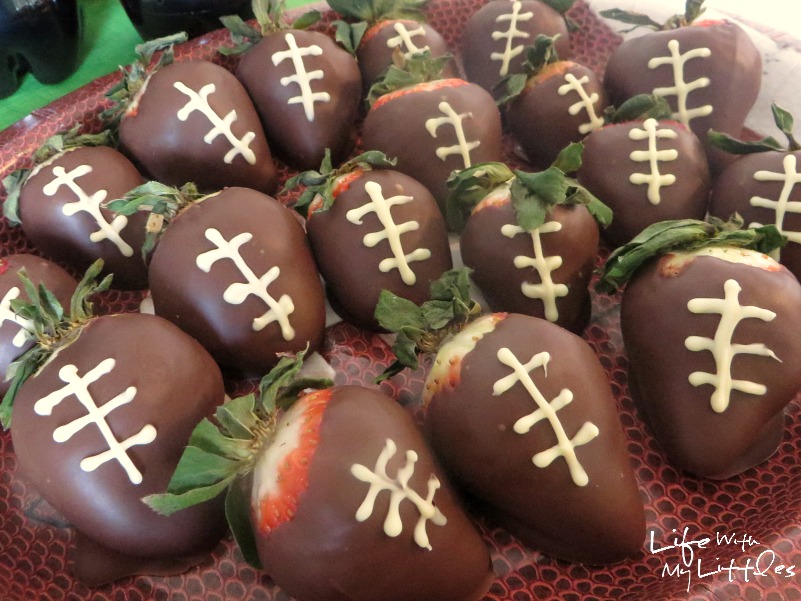 And since how you display your food for the Big Game is important too, I also used a football field tablecloth, some football plates, and referee napkins that I found at Walmart!
I also wanted to make a cute menu board, so I used a black foam posterboard and some chalk to create this beauty.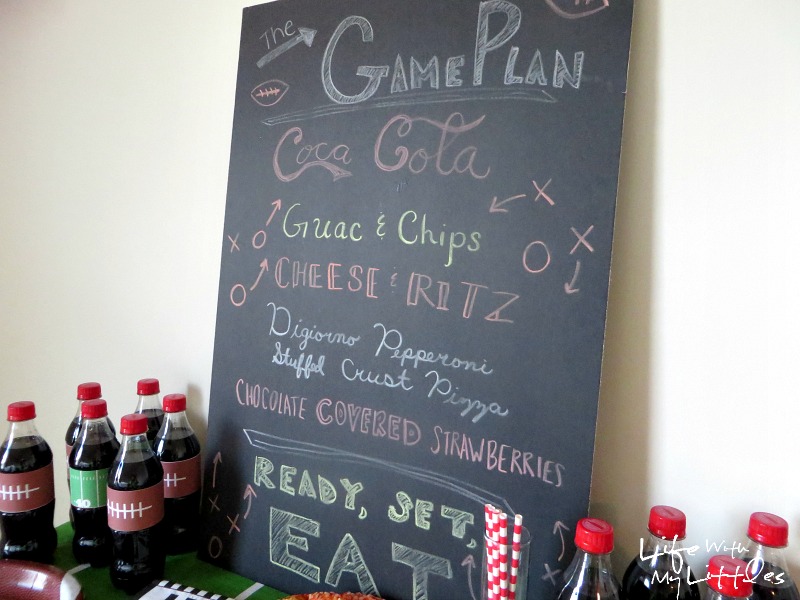 Everything came out amazing and looked so great together. My Coca-Cola bottle wrappers really brought everything together, and I am definitely pumped and ready for the Big Game now!