The Best Places to Shop For Maternity Clothes (In Store and Online!): Awesome stores and sites to shop at so you can still look cute when pregnant!
This post contains affiliate links.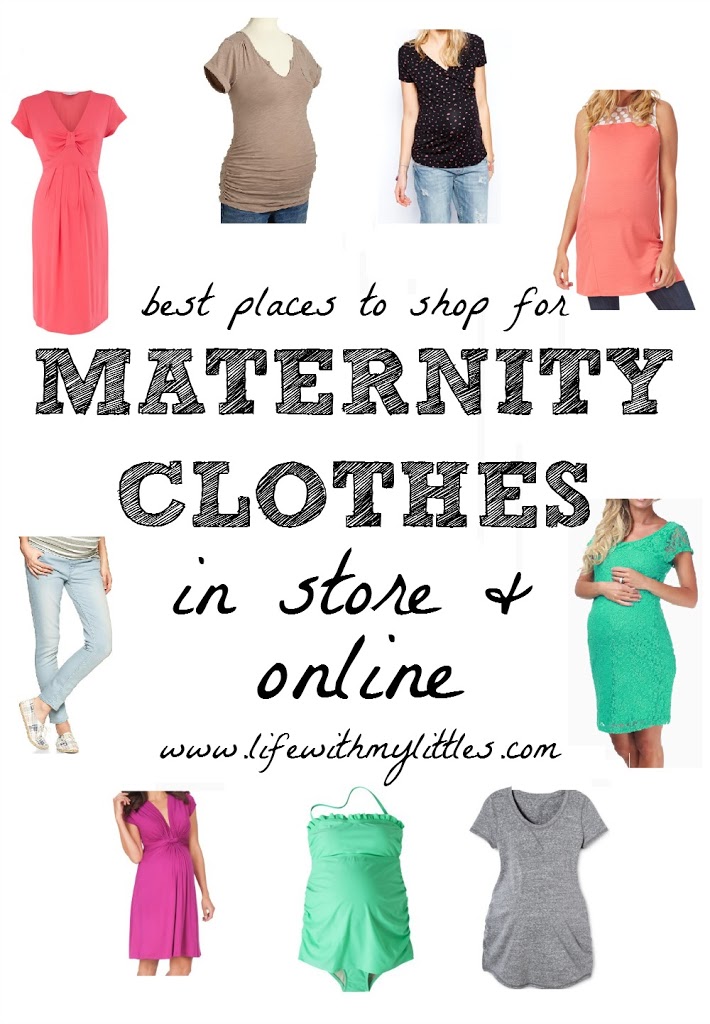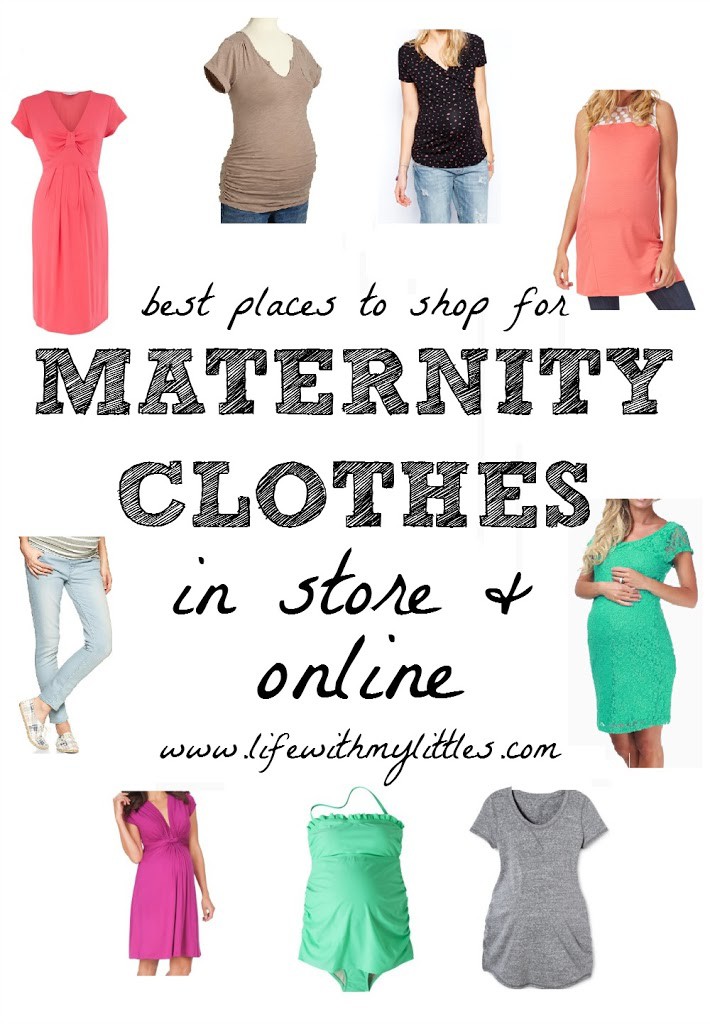 When I was pregnant with Little J, I thought maternity clothes were super hard to shop for. You may be thinking the same thing. I had a hard time finding cute clothes that were still stylish and made me feel like I was still cute even though I had a growing belly. Even up until a few months ago, I thought it was impossible to look cute while pregnant and wear stylish maternity clothes. But then I discovered something. There are cute maternity clothes! My mind was blown. And so now, I am here to blow your mind, too!
There are pros and cons about shopping both in store and online. In store you can try on the clothes and different sizes, but there isn't as big of a selection. Online you have a wider selection and you can easily search for exactly what you want, but you don't have the option to try on and you have to pay for shipping. So for your convenience (and because I am excited about finding these cute clothes), here are the best (and my favorite) places to shop for maternity clothes, both in store and online!

Best Places to Shop for Maternity Clothes In Store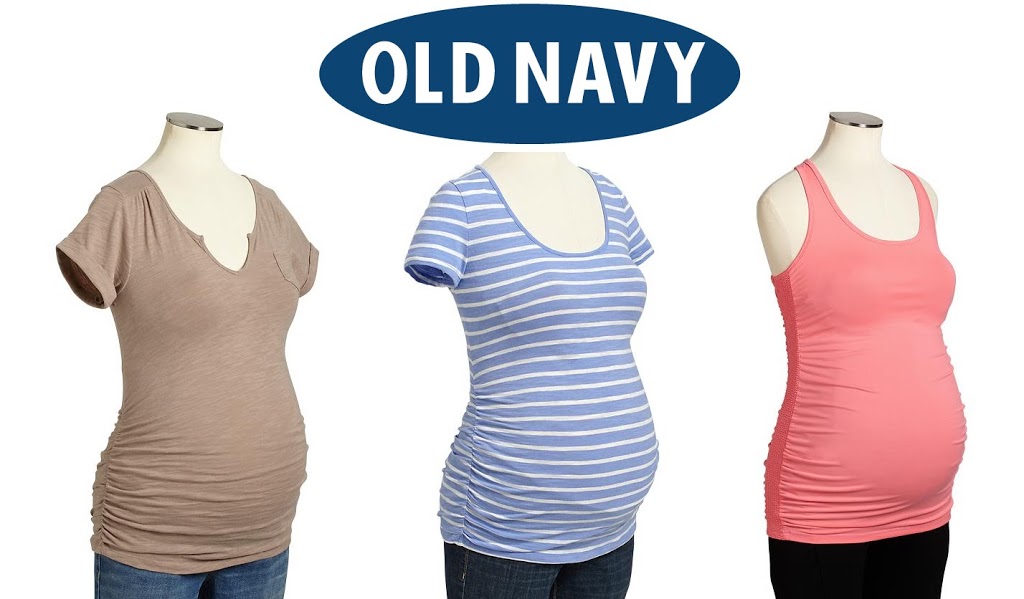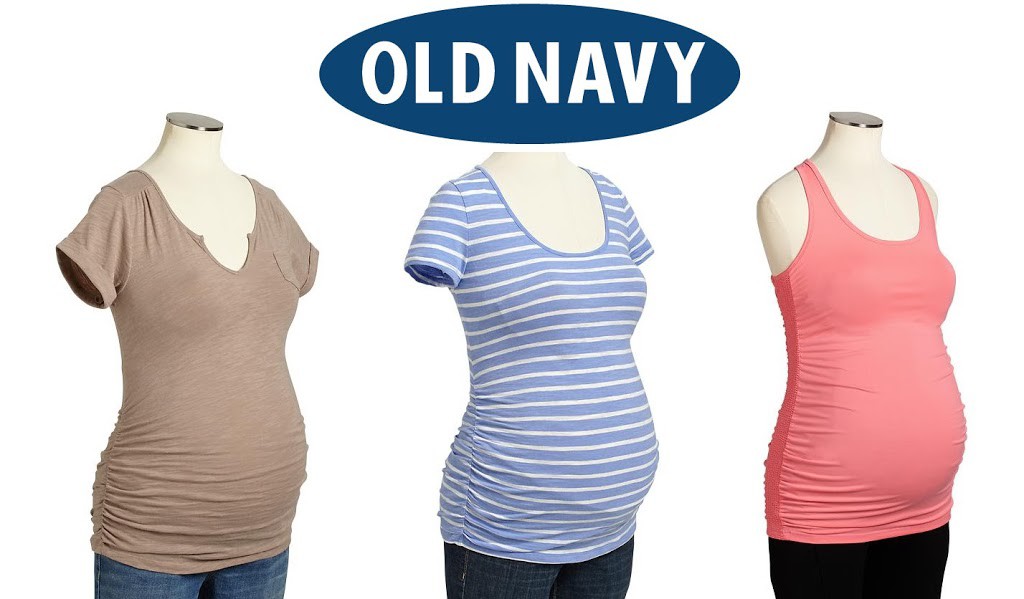 Old Navy. Old Navy is one of my favorite places to get the basics. A few weeks ago I went and got some really cute solid tees that had small details and weren't flashy. They also have shorts, tank tops, skirts, pants, and even active wear. And the best part is that Old Navy is pretty cheap! Not all stores actually have the maternity section in them, so make sure you call before you go. If you are lucky enough to have a maternity section in your local Old Navy, I highly recommend checking it out.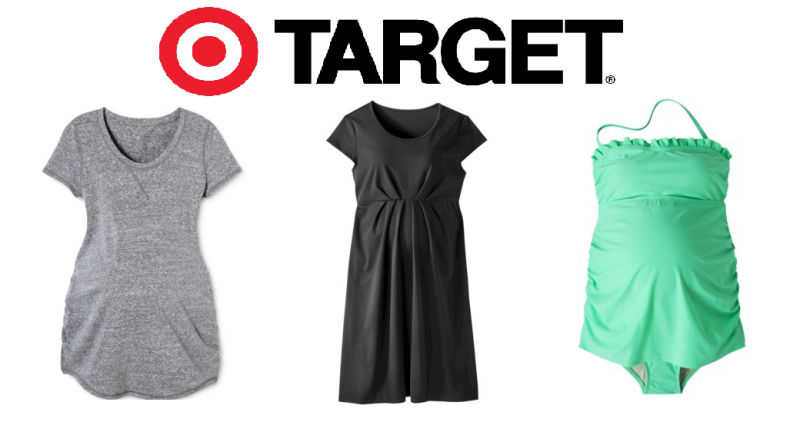 Target. Another one of my favorite maternity stores. The Liz Lange Maternity line is the best. The shirts are so comfortable, the swimsuits are adorable, and the maxi dresses are perfect. They have a wider selection of clothes online too, but both this pregnancy and last my favorite maternity shirts have been from Target. And honestly, who doesn't love an excuse to go to Target?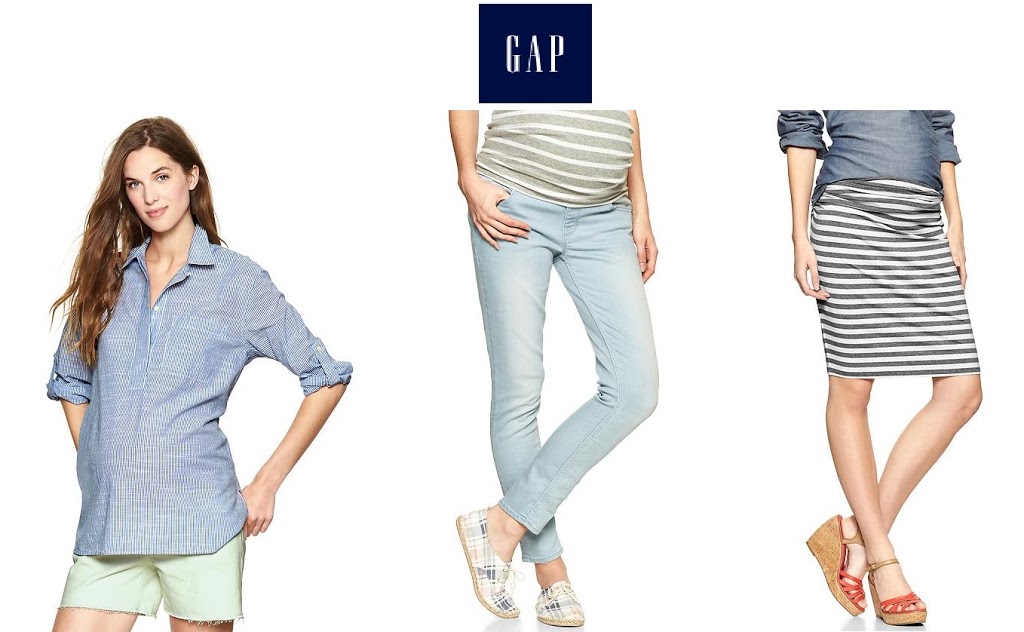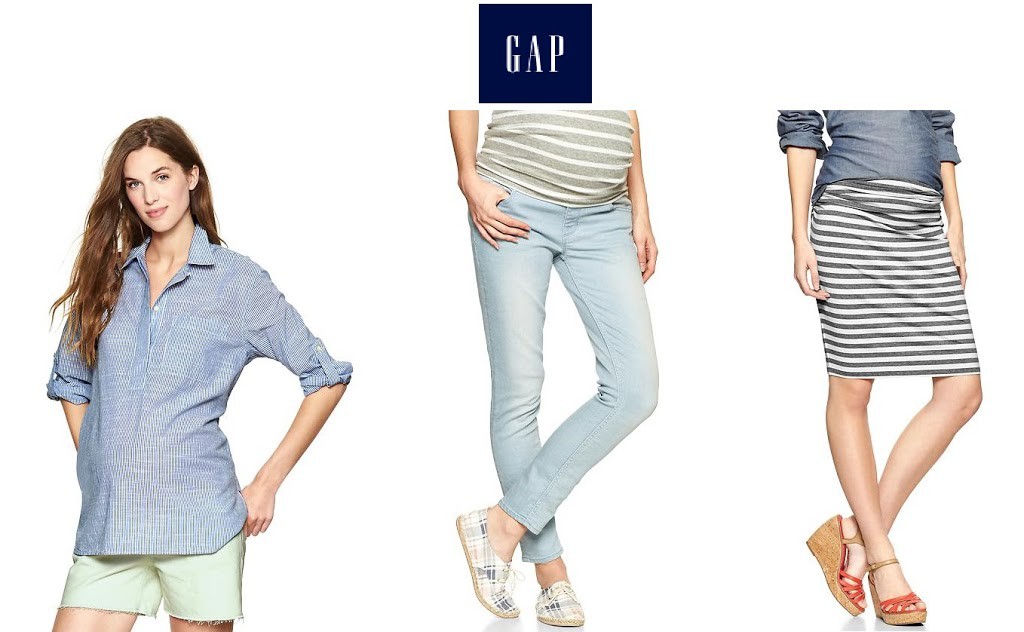 Gap. A little bit pricier, but they usually have a clearance section. The Gap Maternity sections are in the back of Gap Baby stores (at least in the ones I've seen) so you have to have a Gap Baby in order to get the maternity line in stores. They have the cutest pants I have seen, and even though they are pricier, check the clearance section! I also love their long dresses. My mom got me a cute jersey dress and it has been amazing as it has gotten hotter. Any excuse to only put on one piece of clothing is a good one for a pregnant lady. So go check them out. Seriously.
Best Places to Shop for Maternity Clothes Online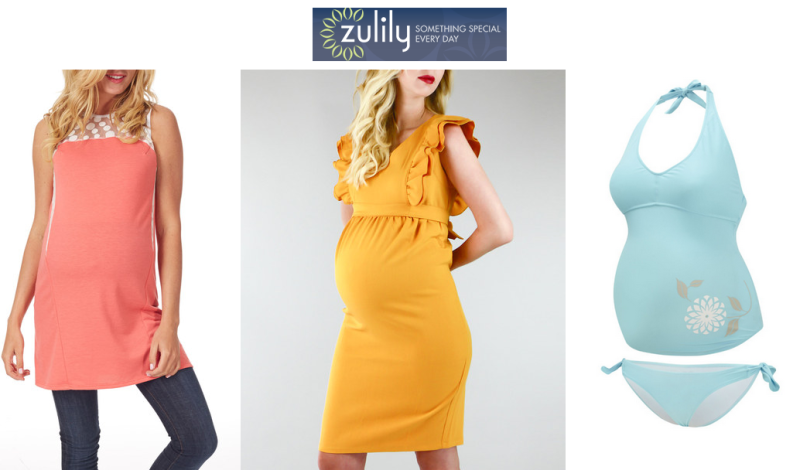 Zulily. I only discovered Zulily a few months ago but I love it! They have daily deals up to 70% off for moms, babies, and kids, and they always have really nice maternity clothes for cheap. I ordered both my swimsuit (worth $90, paid $30) and a pair of jean shorts (worth about twice as much as I paid, I can't remember exact numbers) from Zulily and have loved them! I like this site because of the variety they offer, and because you can find deals from different brands. There's a reason I am mentioning it first on my online list! It really is amazing. You at least have to check them out once.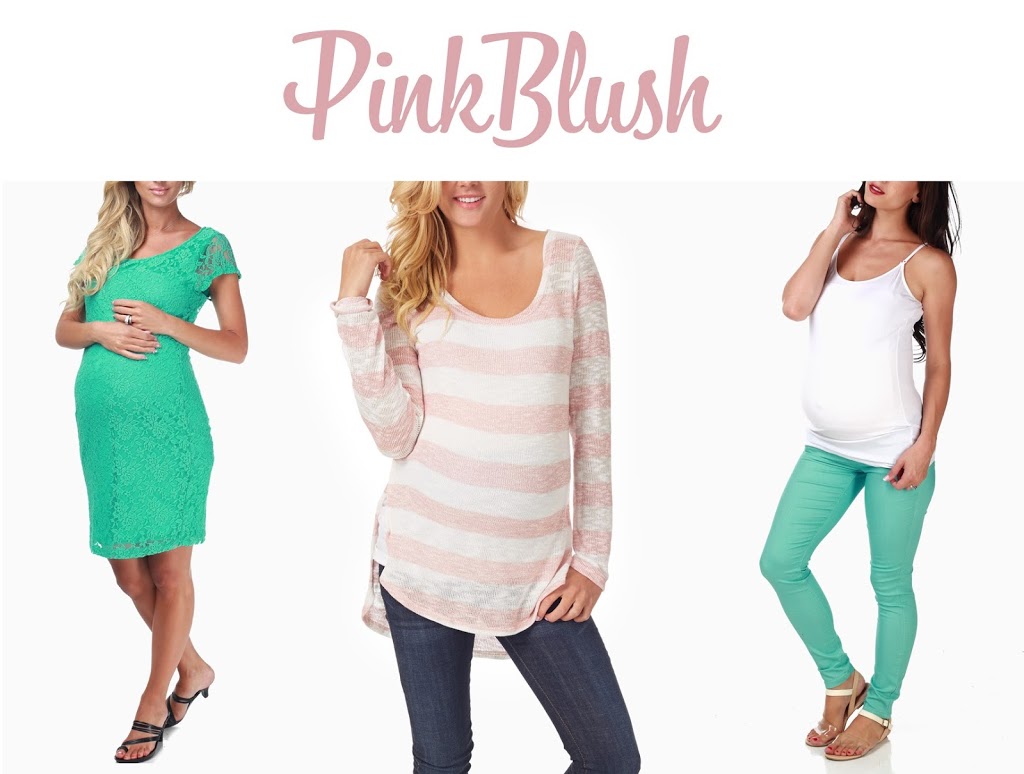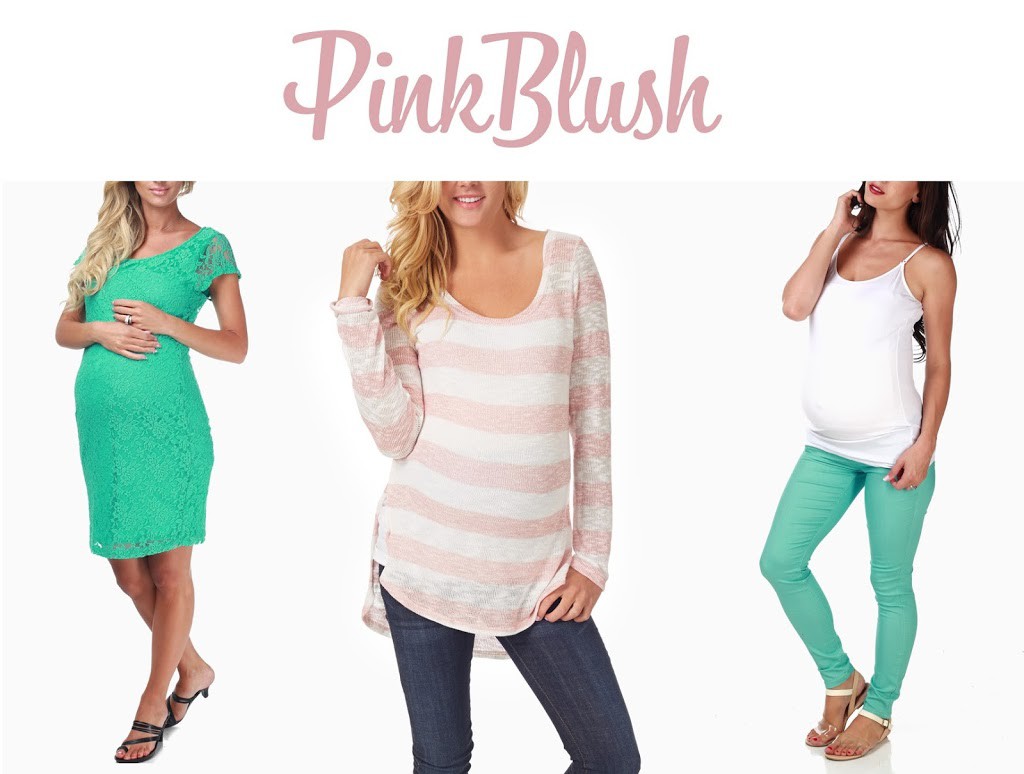 Pink Blush. I actually think Pink Blush might be my favorite for stylish maternity clothes out of all of these. Their dresses are amazing, they have so many cute tops, and they even sell maternity leggings. Which I honestly didn't even know existed until like two weeks ago. And they are all at good prices, too, so you don't have to feel bad about looking cute! And the colors of their clothes are like all my favorite colors. Basically, I want everything on their site. I even bought my bridesmaid dress for my sister's wedding from their site (because I will be 8-months-pregnant at her wedding!). I promise you will not be disappointed when you look at their site. And their clothes are great both during and after pregnancy (when you want to hide that belly!).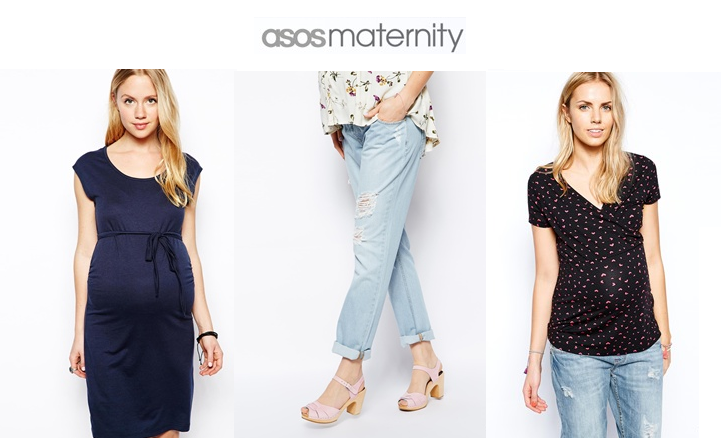 ASOS. They are a little more expensive, but still super cute. My favorite things on their site are the dresses, and they have several different brands on the site, too. They also have really cute swimsuits and jeans, and all the clothes are really flattering (which is important when you have a giant round ball for a stomach). My second choice for a bridesmaid dress was on this site, so you know it's good.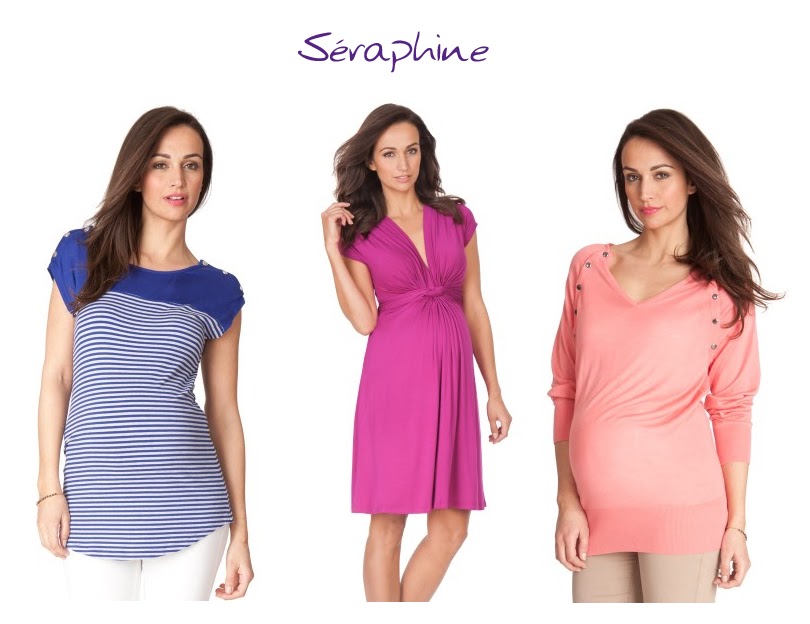 Seraphine. Seraphine is a company based out of the UK and while their clothes are probably the most expensive on my list, there is a reason I am including it here. The clothes are a more elegant style, and yes, even Kate Middleton wore their clothes while she was pregnant. I think a good word to describe these clothes is "flirty" but without being scandalous. They use lace, ruffles, bows, and what I am going to call "flutters." Definitely a girly brand. So if you have some extra money or you are looking for a nice present for yourself, I would check out Seraphine.
Dorothy Perkins. This brand uses a lot of florals and pastels in their clothes, and they are super feminine and cute. They don't have a huge selection online, but I really like the clothes that I saw when I was on the site. They have some good "little black dresses" that are maternity dresses, and they are moderately priced. They also have several things that use lace, so I am pretty much in love with those. It's a cute site if your style is very feminine.
So those are (in my opinion) the best places to shop for maternity clothes, both in store and online. Do you think I missed any? What are your favorite places to buy maternity clothes?? I would love to hear! And if you want some inspiration for your maternity photo shoot, check out this post from when I was pregnant with Little A. And if you're close to baby's due date, check out this post about the best places to shop for baby clothes!