Cute and Easy Ways to Announce a Pregnancy: Some quick, simple picture ideas for pregnancy announcements that anyone can do!
Announcing a pregnancy is a big deal. It can be hard to keep the good news a secret for very long, but if you want to make a big dramatic announcement, it can be worth it not to tell anyone until you are ready. I have seen so many cute ways to announce pregnancy, and I thought it would be fun to round up a few of my favorites! I chose ones that were easy and that anyone could do, because a lot of the time, the cute ones are done by a professional photographer. Well here are seven that you do not need a professional photographer to do.
1. Baby Shoes. It's super easy to line up your family's shoes and then add a tiny baby pair. Write on the ground with chalk or use a website like PicMonkey to add words, and you've got a great announcement!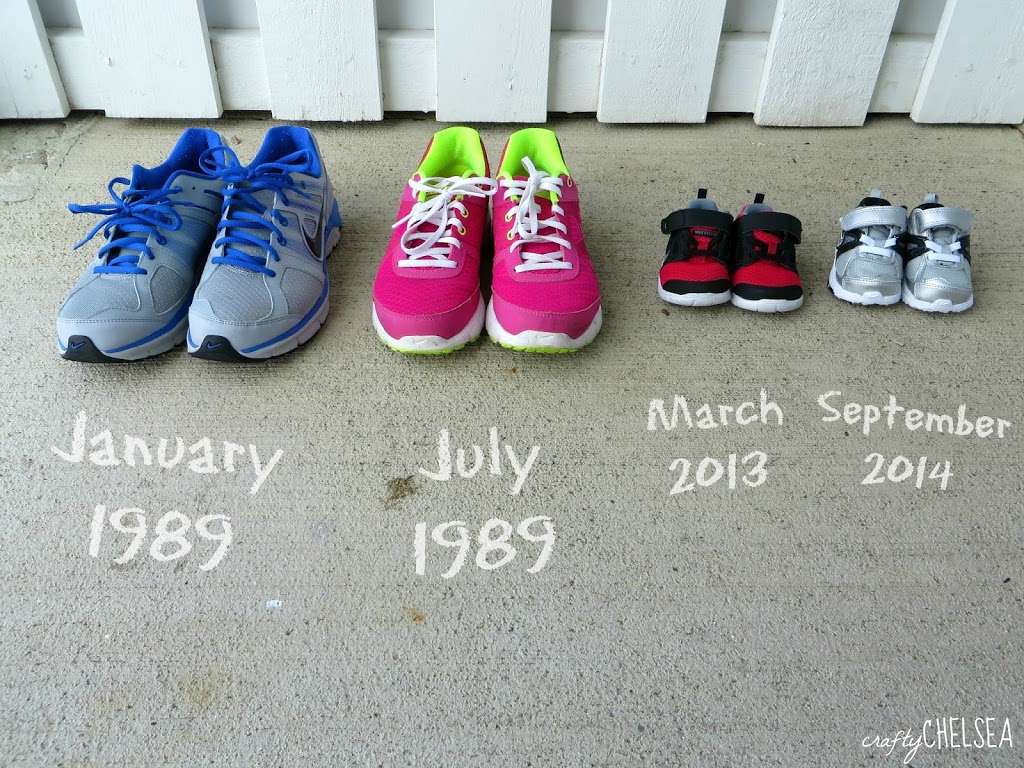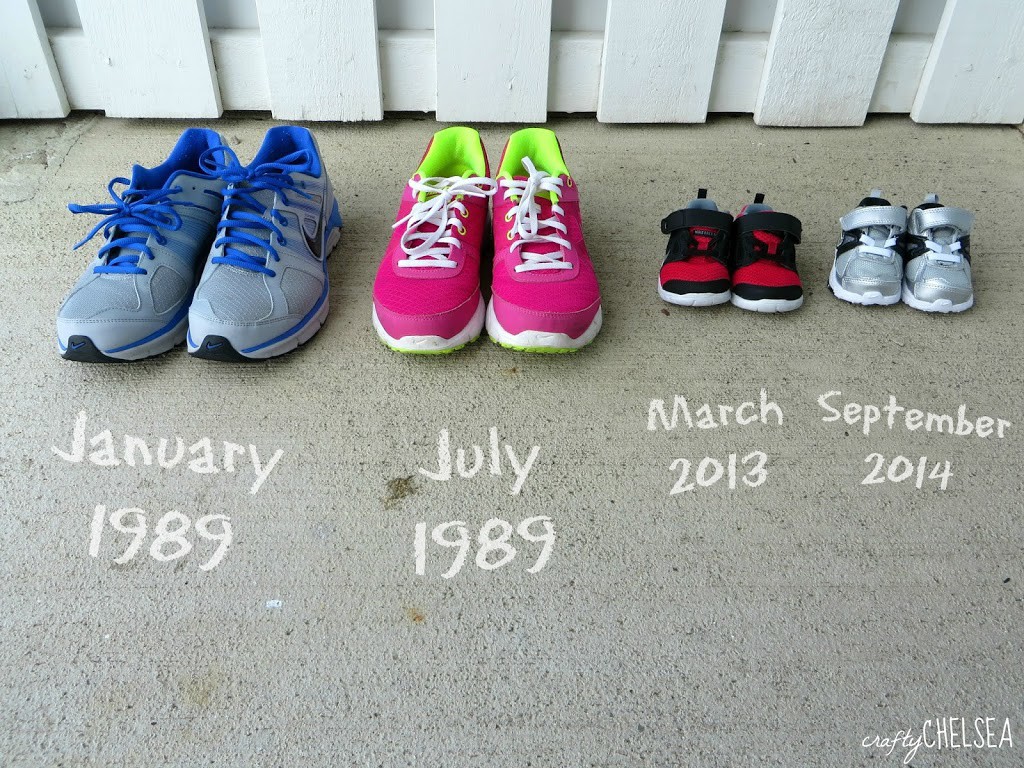 2. Bun in the Oven. All you need for this one is a bun! You can just use a little hamburger bun, or even a roll, place it in the oven, and just stand by it. Easy!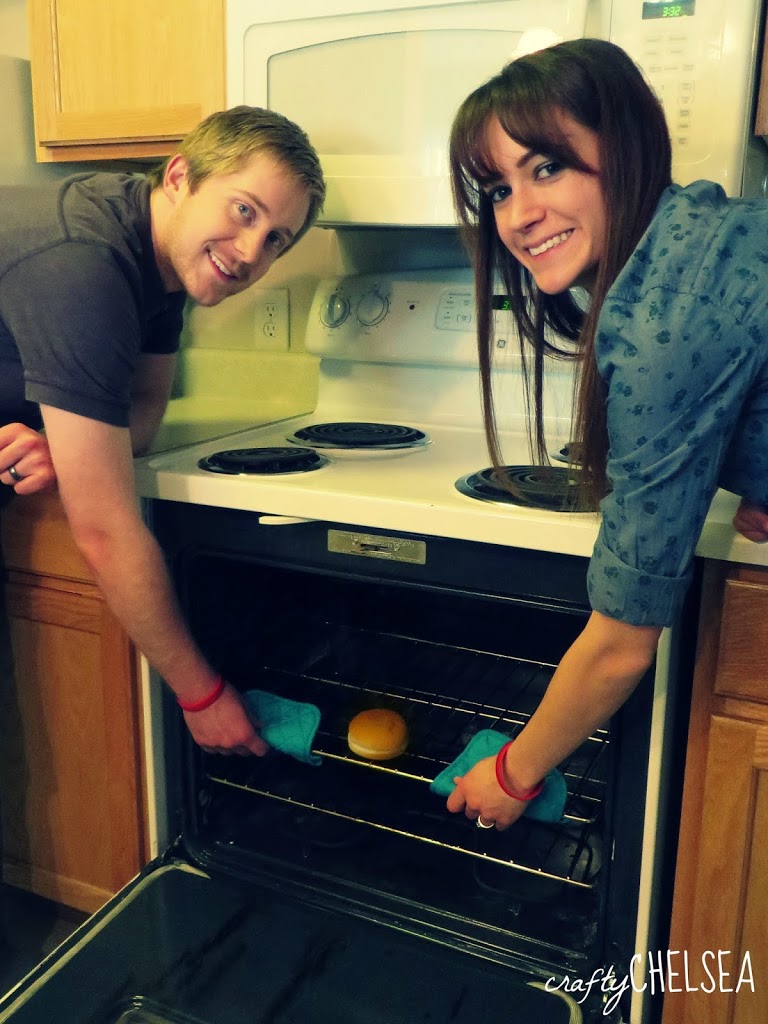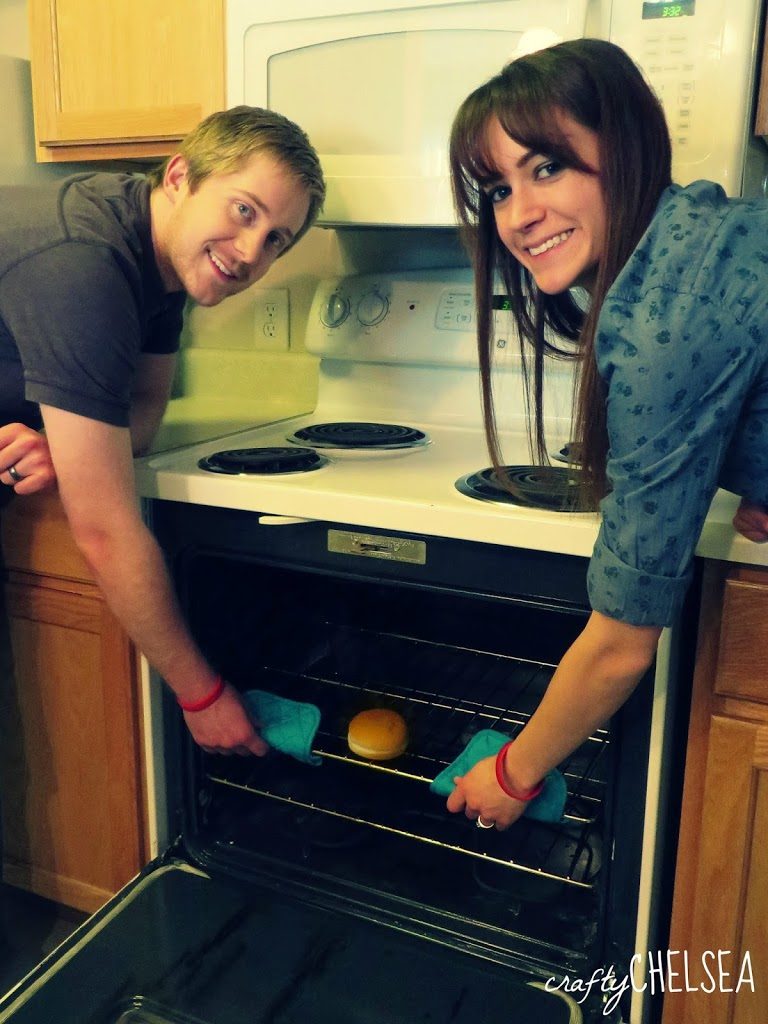 3. Sibling Announcement. If you have another child, it is super easy to get a sign or a white board and write "Big Brother" or "Big Sister" and your due date on it. I have also seen pictures with little kids wearing shirts that say they are going to be a big sibling. Either way, cute and simple.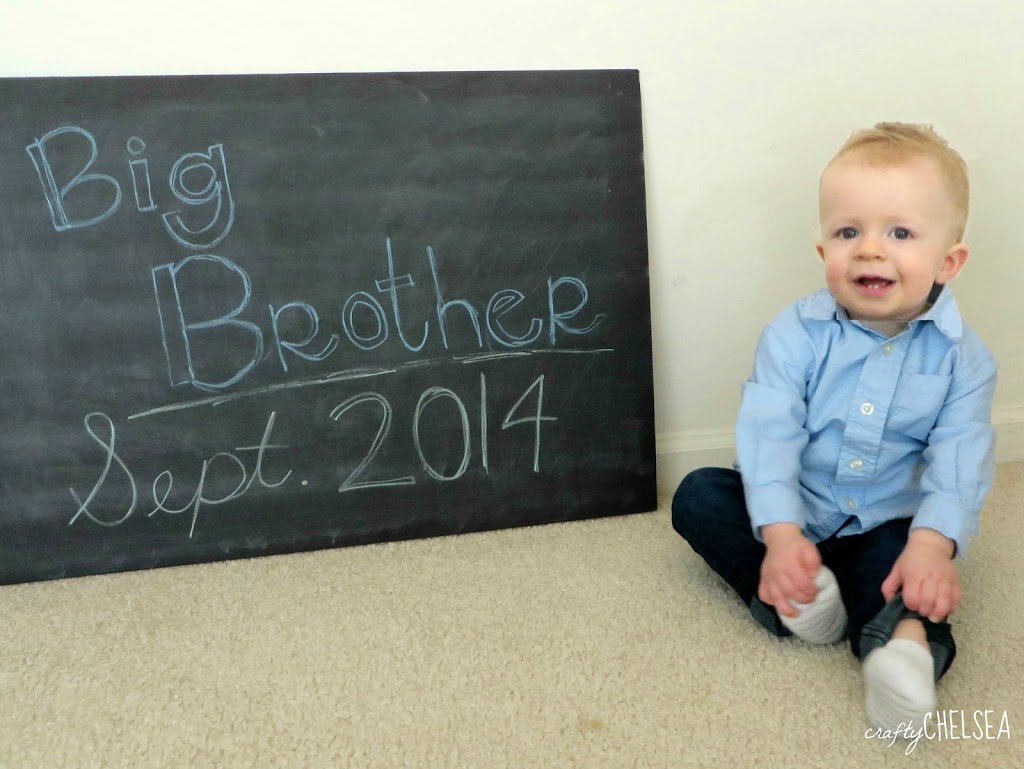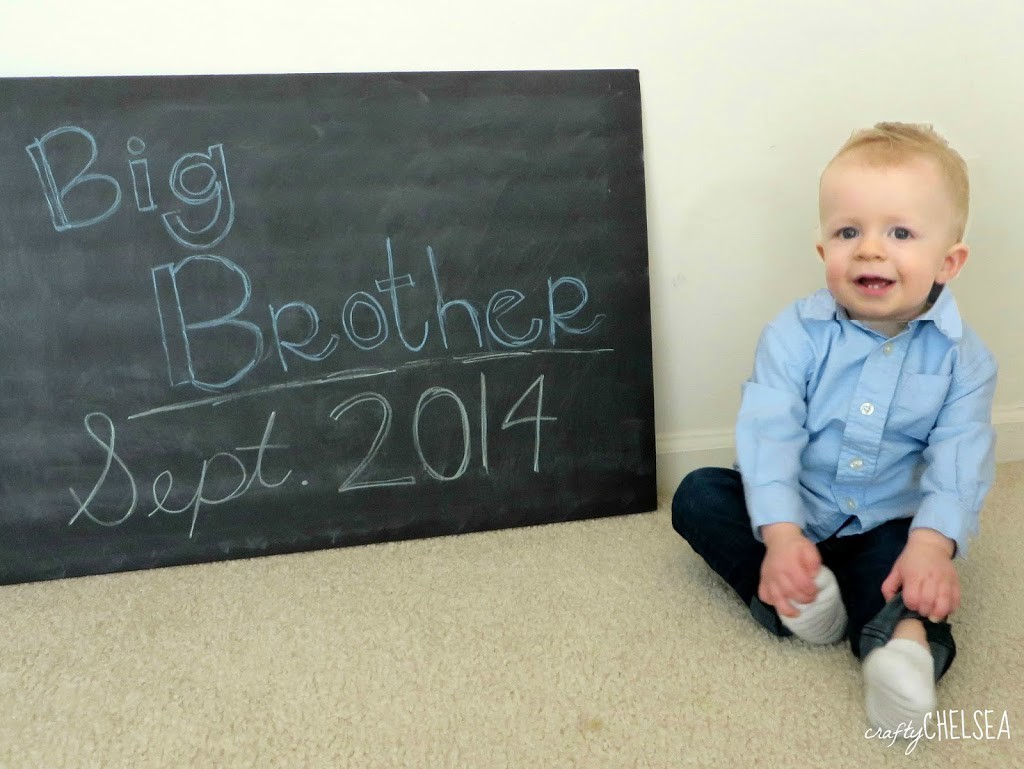 4. Prego Sauce. All you need for this one is a jar of Prego pasta sauce. Just hold it and say "cheese!" I have also seen couples together holding one with a piece of paper saying "We're" in front of the jar. Both ways you can just snap a quick selfie and done!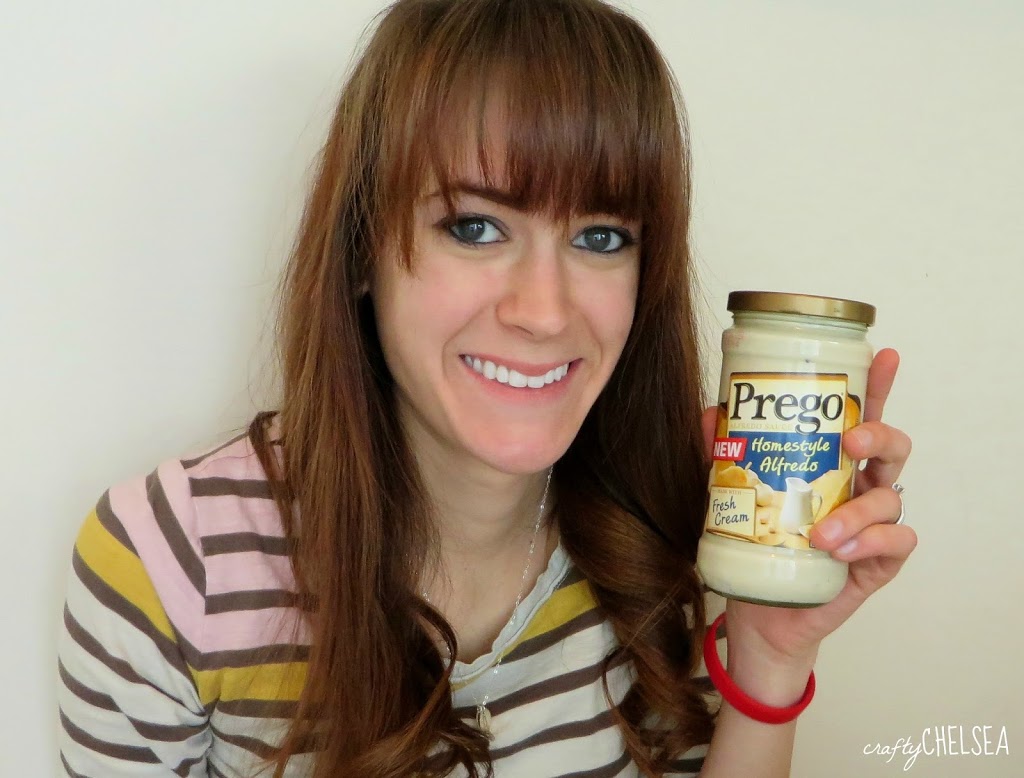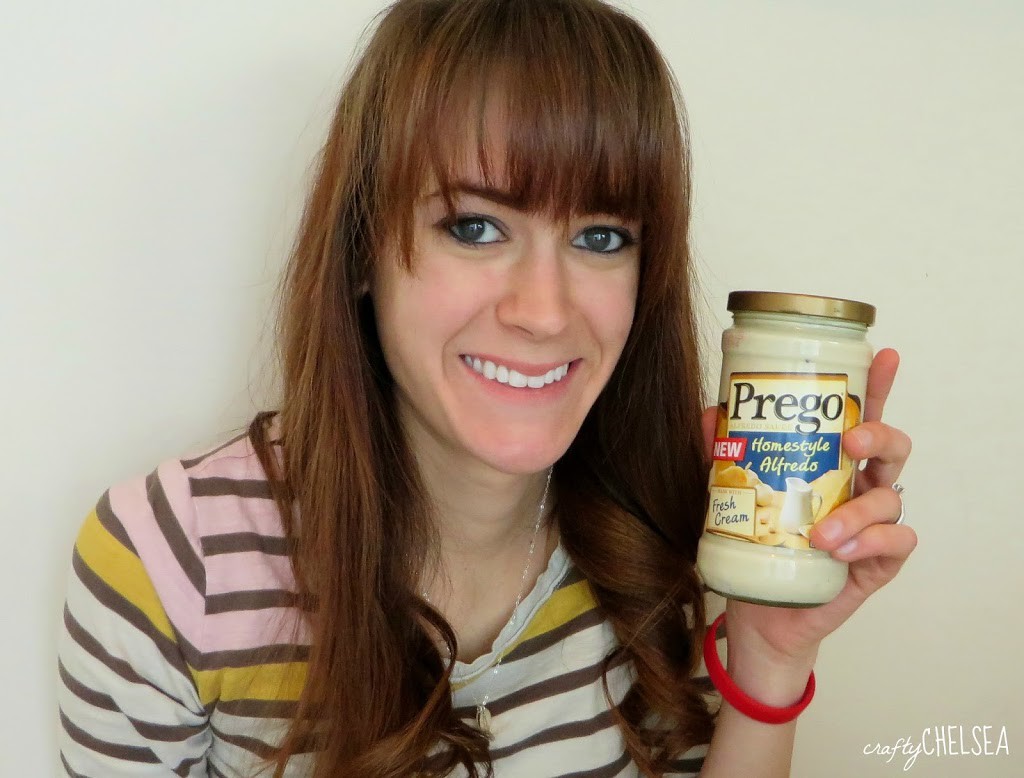 5. Family Addition. I love this one! You do need another person to take a picture of your family, but it can easily be a family member you have already told or a friend who is keeping your secret. Then just use a website like PicMonkey to add a little bit of text, and voila! This is a great picture to involve your whole family in.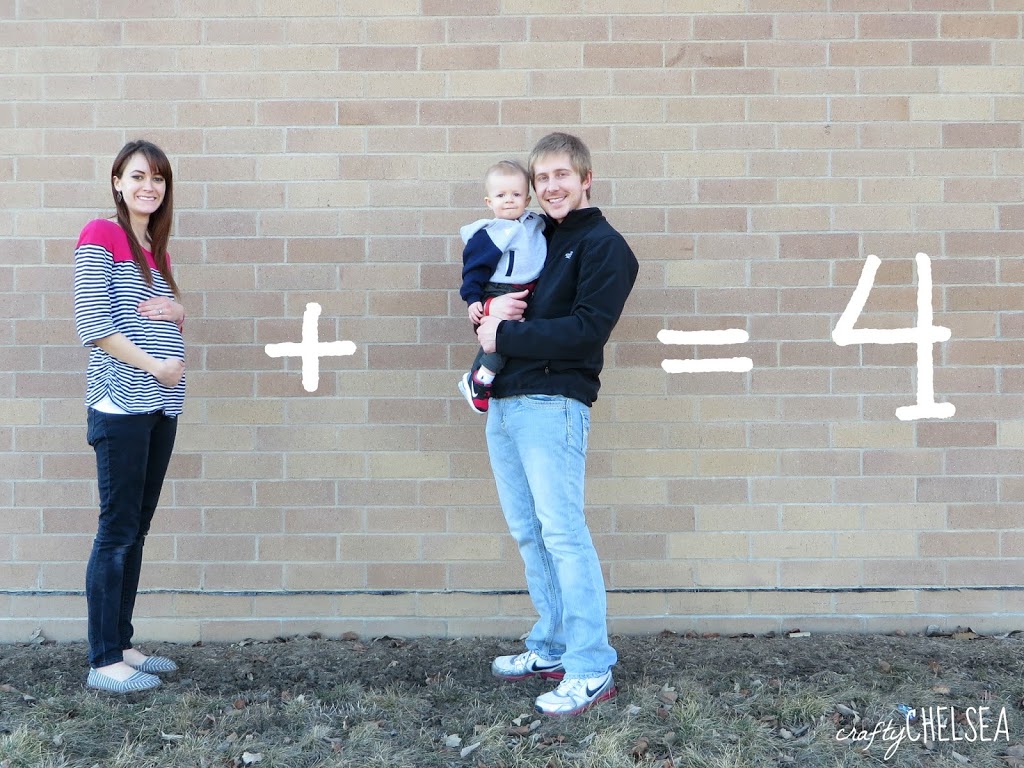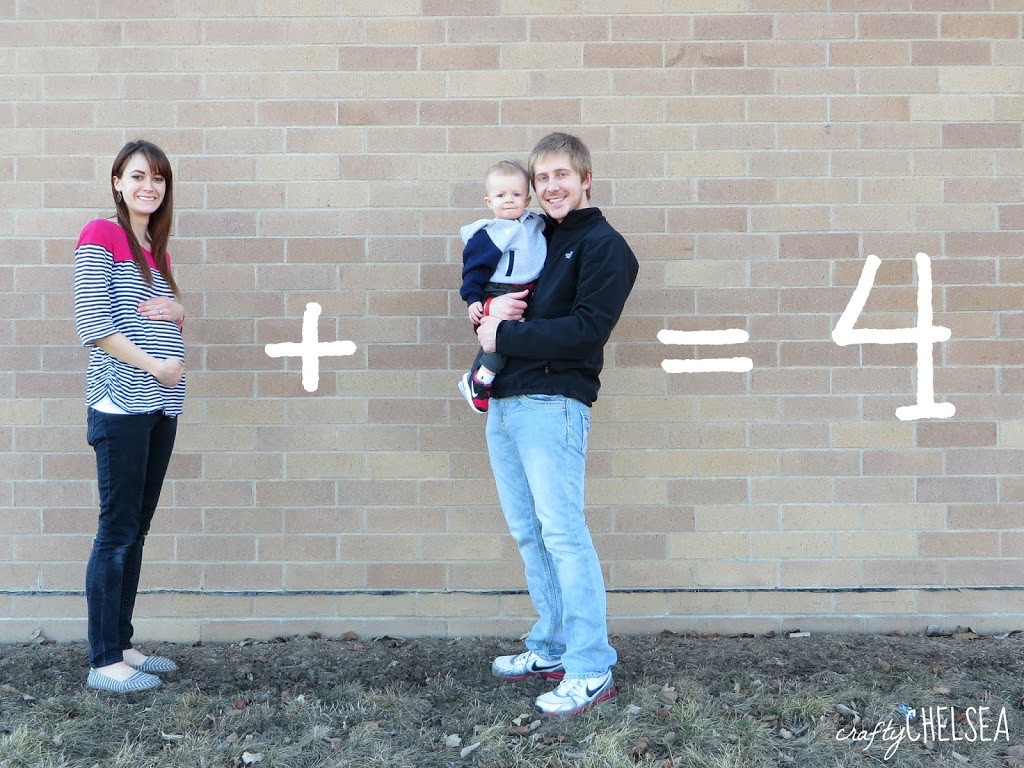 6. Due Date Sign. Just make a quick little sign on the computer or with markers or with a cutting machine with your due date and an arrow on it. Not hard, and it's a cute, simple way to announce when your due date is! This was how we announced we were announcing Little J and our family and friends loved it!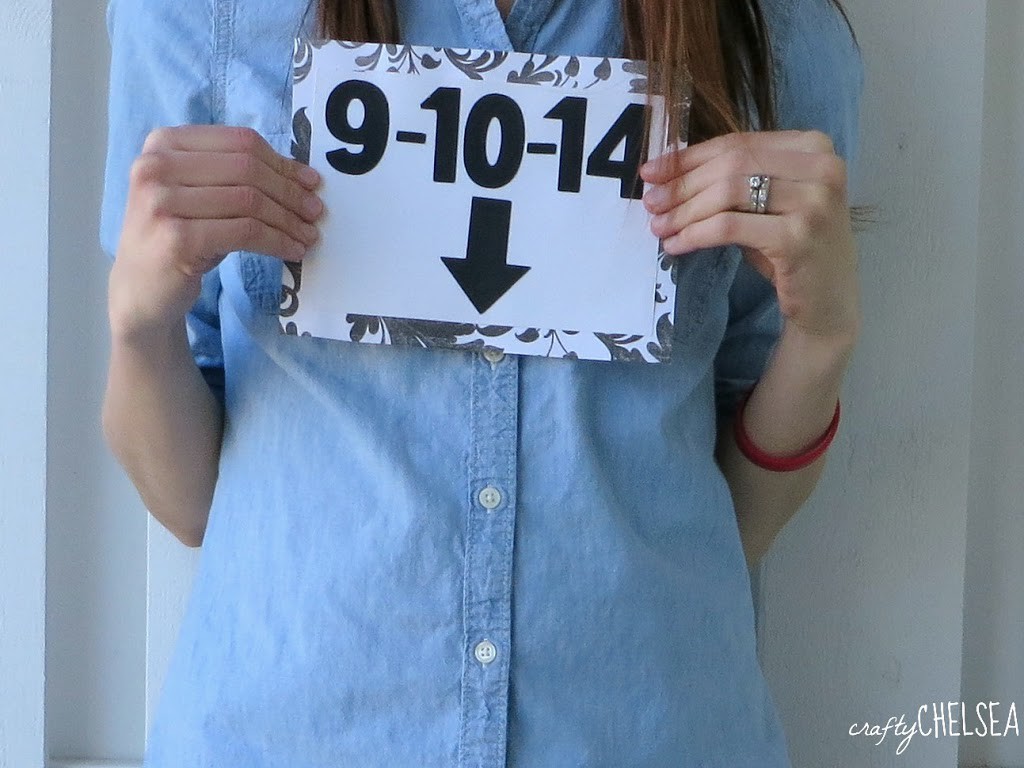 7. Belly Bow. All you need for this one is again, a little bit of paper and some creativity. You can use a computer, markers, or a papercutting tool (again, I used my Cricut), and a little bit of ribbon to show off your growing baby bump. This one works especially well if you are due around Christmas! But it's still fun even if you are due in the spring, summer, or fall.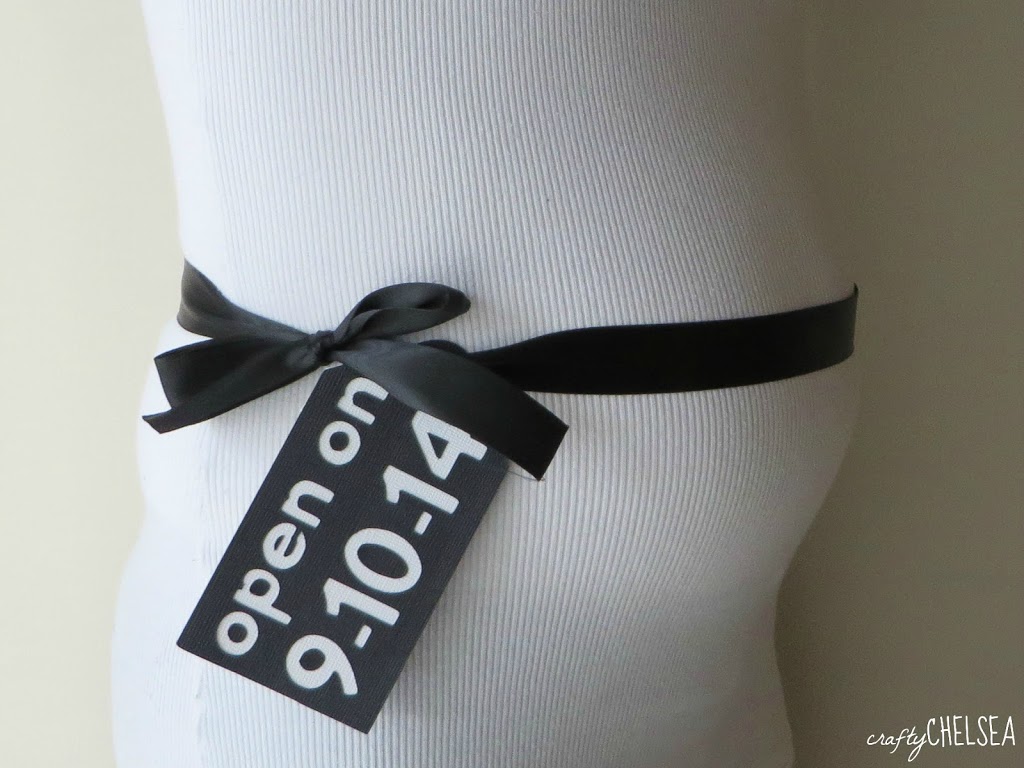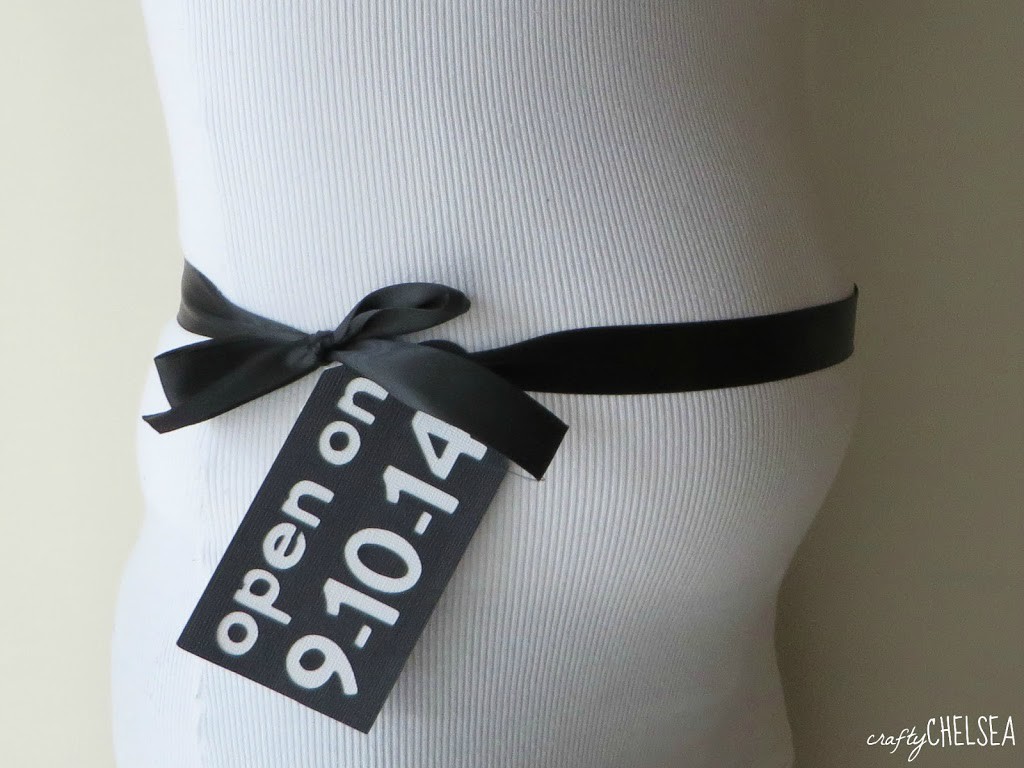 Aren't those all so fun? Oh and if you hadn't noticed, all of these pictures include my family and me. So guess what? WE ARE PREGNANT!!! Yep! Little baby #2 is due September 10th, 2014. I am currently 14 weeks pregnant and we could not be happier!! I will post later to tell you guys more details!! YAY BABIES!