2015 Free Printable Blog Planner: 18 different page designs including stats, goals, income and expenses, and schedules!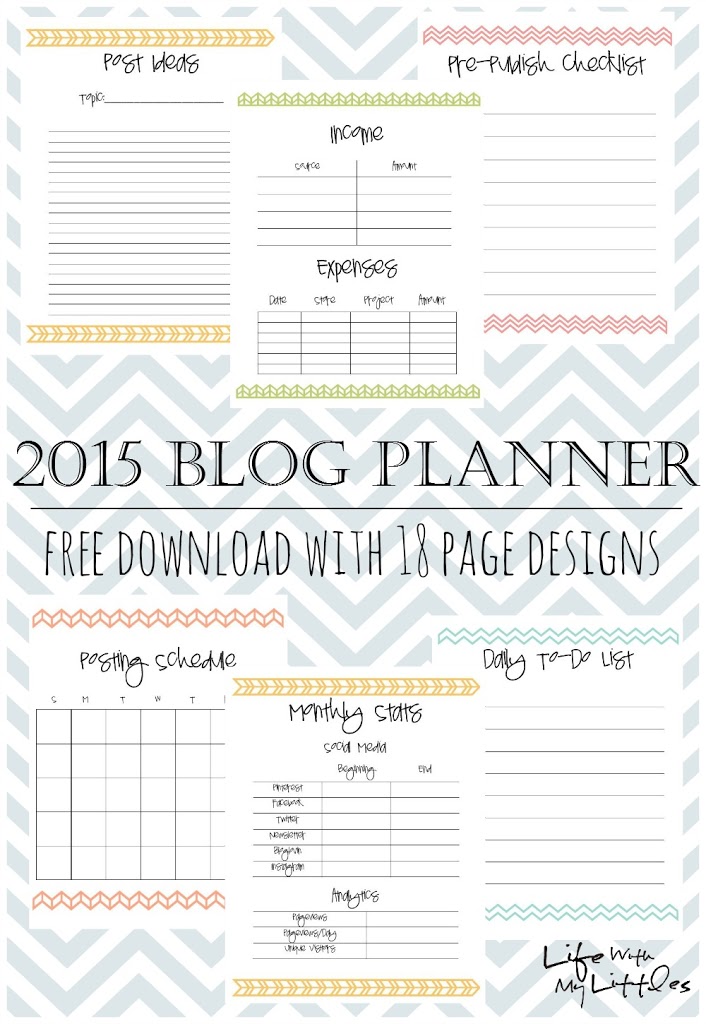 Back in May, I changed my blog's name from Crafty Chelsea to Life With My Littles. I decided I was going to change the way I organized and kept track of all of my blog things. Unfortunately, I couldn't find a blog planner that included everything I wanted. So I decided I would just make my own! And after six months of using it and changing a few little details to make it more user-friendly, I decided to share it with you guys!
Now I know there are a lot of printable blog planners out there, so what makes this one any different? Well, it has everything you could possibly want from a blog planner.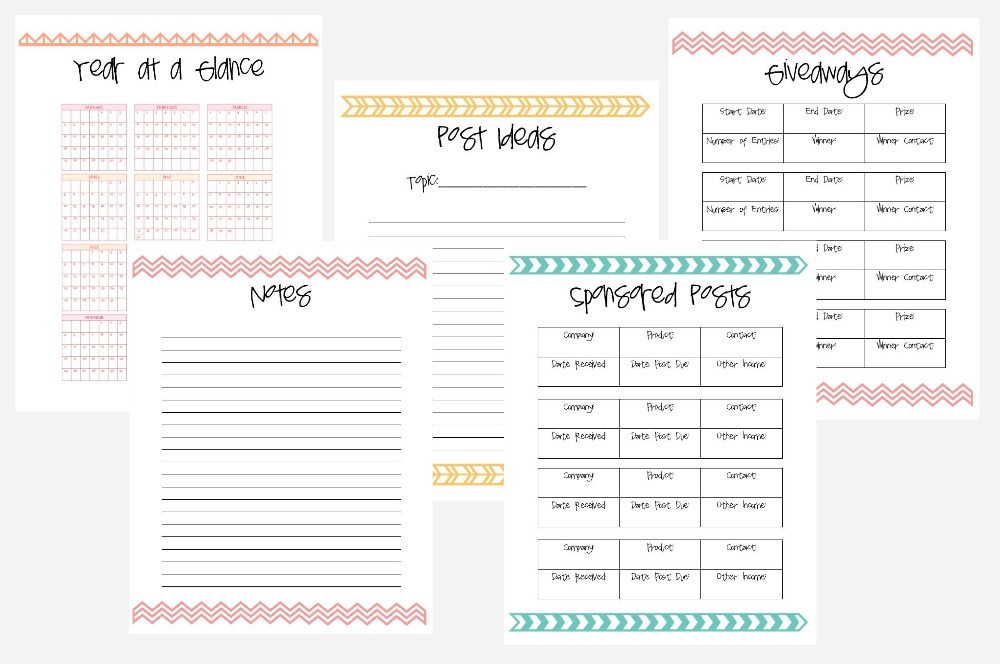 A 2015 Year at a Glance page
Pages to list post ideas by topic
Four pages for notes
Three pages to keep track of sponsored posts
One page to keep track of giveaways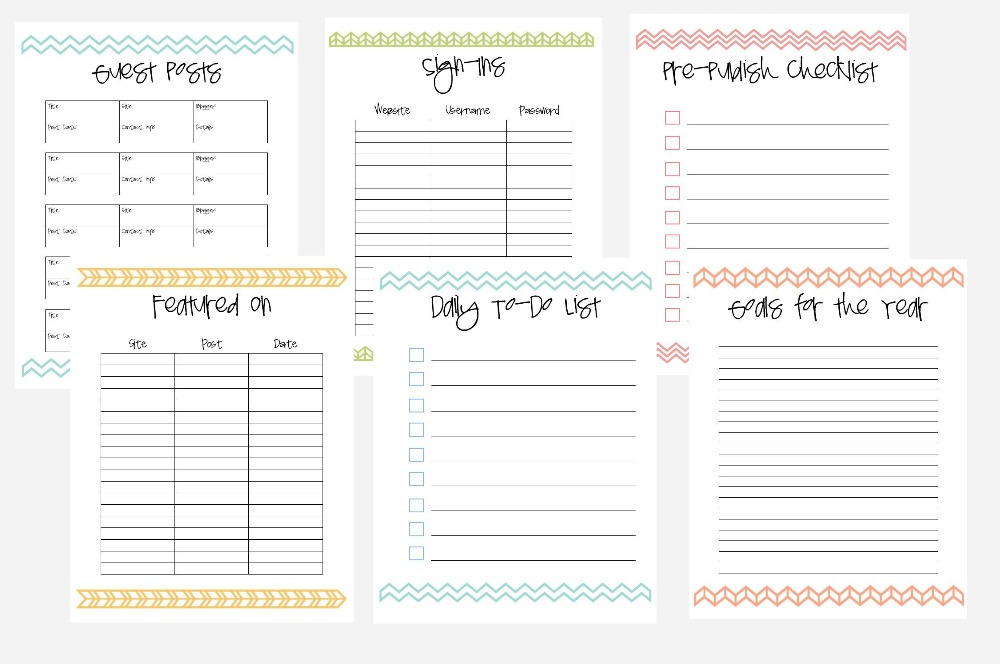 One page to keep track of guest posts
One page to keep track of featured posts
One page to keep track of your sign-ins for different websites
A daily to-do list
A pre-publish checklist
A page to record goals for the year
Then I also included different pages for each month to keep track of things. I have: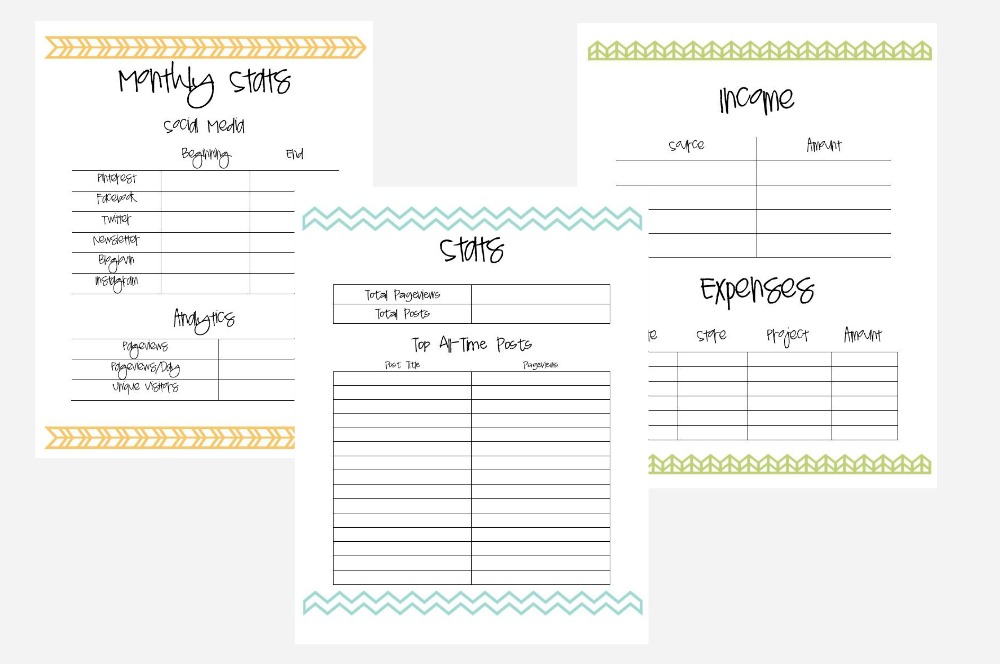 A monthly stats page for social media followers and pageviews
A monthly stats page for total pageviews and most popular posts
A page for tracking income and expenses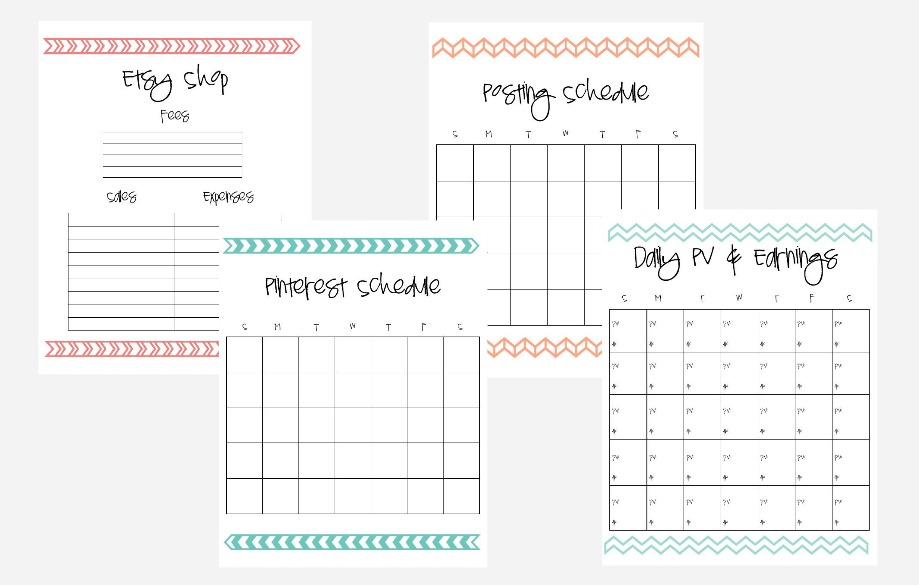 A page to track data if you have an Etsy store
A page to track scheduling pins on Pinterest
A page to schedule posts
A page to record daily pageviews and earnings
I LOVE my blog planner. I printed it at my dad's office and then got it bound with covers at Office Max. It helps me stay on track, stay organized, and keep a good schedule for posting and everything else related to my blog.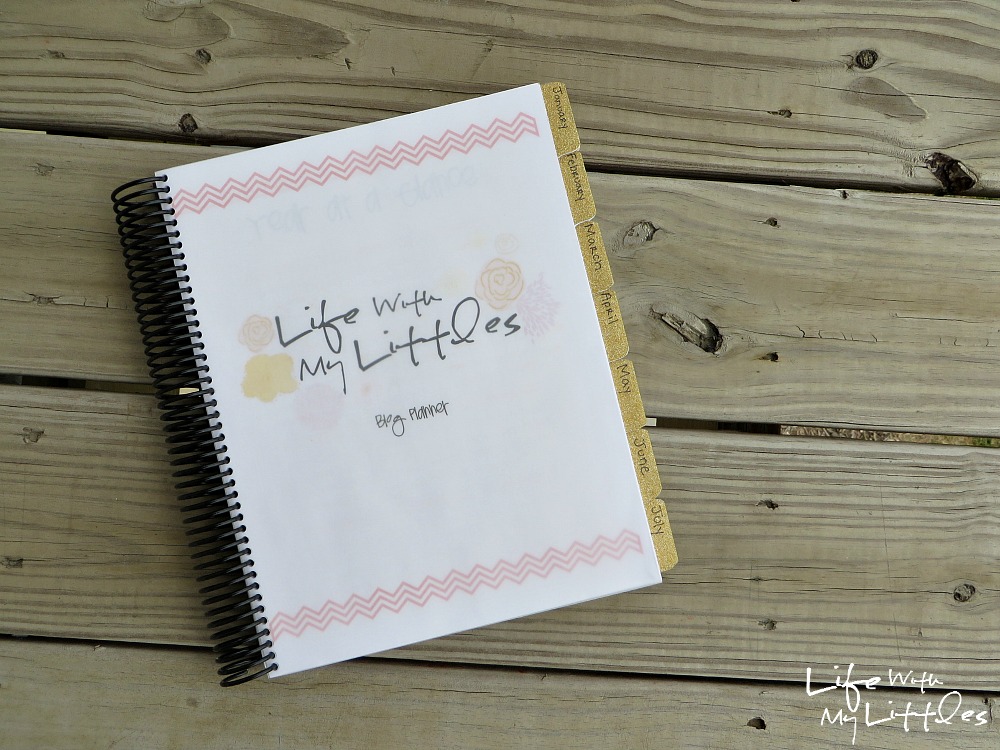 I also made my own dividers with this tutorial that from Filing My Life. You could easily just buy some dividers, though.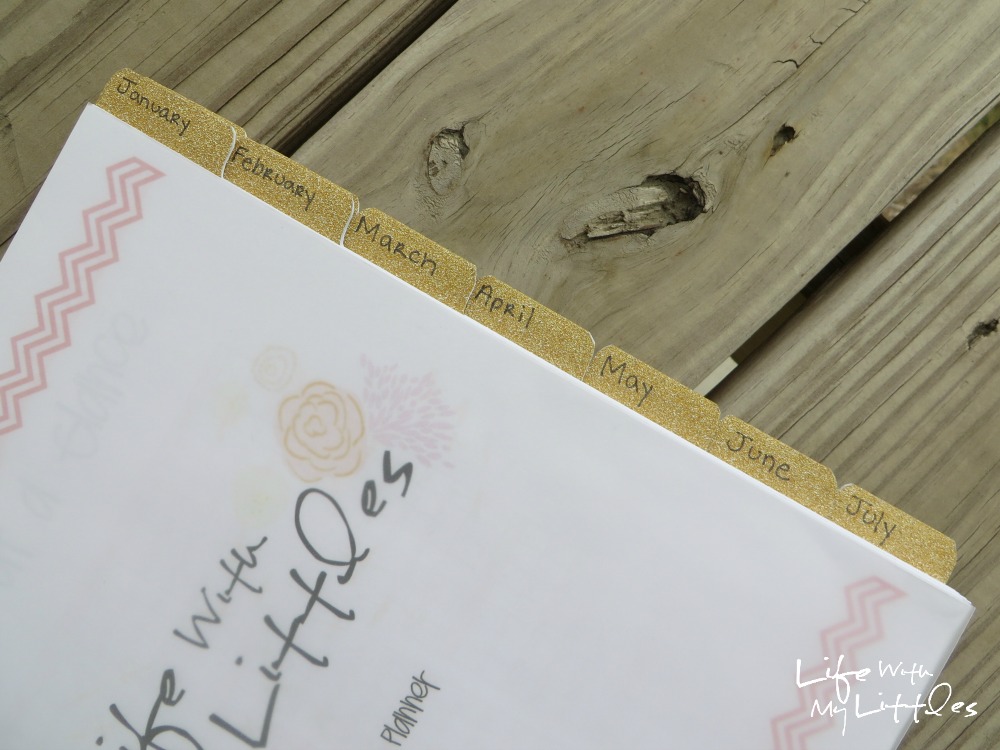 To make it easy for printing, I have all of the pages you need to print once in one file, and all of the pages that you will want to print for each month (aka 12 copies each) in another file.
The files are on Google Drive, and you can download them for free here:
This should go without saying, but these files are for personal use only. Please don't try and sell them to other people or reproduce them for anything other than your own personal use. Thanks!
Anyway, I hope you enjoy your new blog planner as much as I love mine! I can't wait to fill it with goodies in 2015!!
What is your "must-have" page in your planner that helps you stay on track?