Free 2015 New Year's Resolution Printable! Includes categories like health, work, spirit, marriage, parenting, talent, friends, attribute, and two blanks!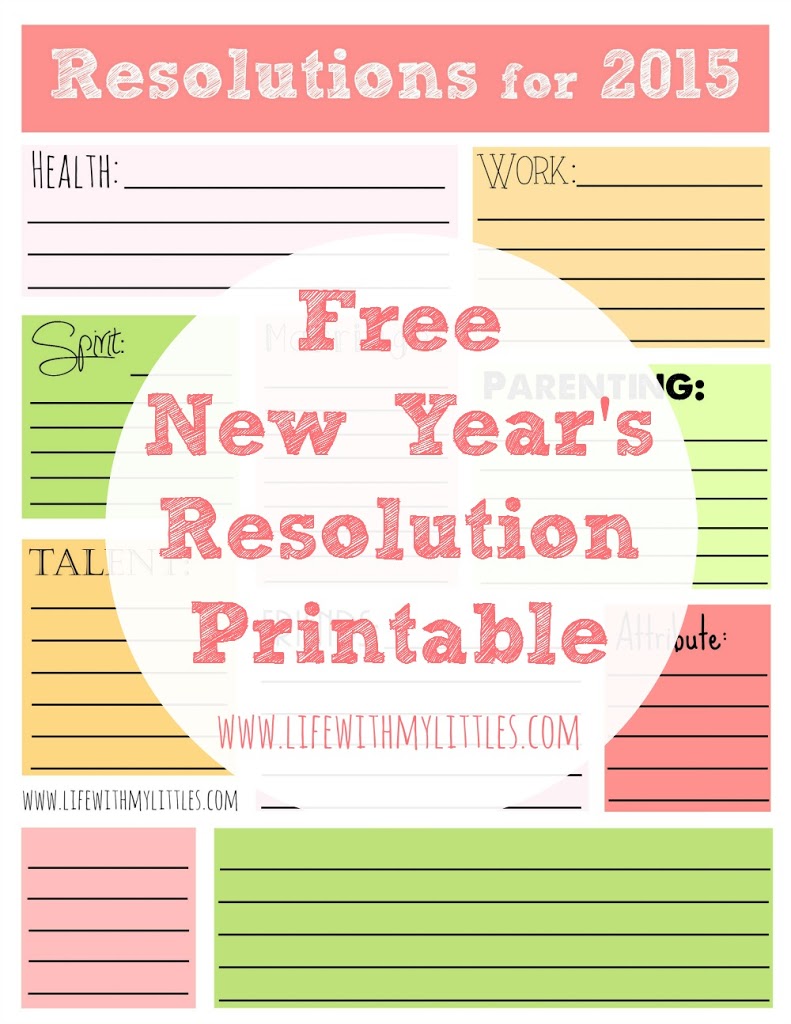 I am probably one of the few people who enjoys making New Year's resolutions. I love writing down how I want to become better and change, and ways I want to work on my hobbies and talents. It's also fun to go back at the end of the year and see how you did!
Last year, I was pretty successful with my resolutions, and I think it's because I wrote down specific things I was going to do. Instead of "work out more," I wrote "run once a week." Instead of 'be a better wife" I wrote "be the first to apologize." One key about resolutions is that you need to write down specific, measurable things so you know how to do evaluate yourself to see if you are being successful!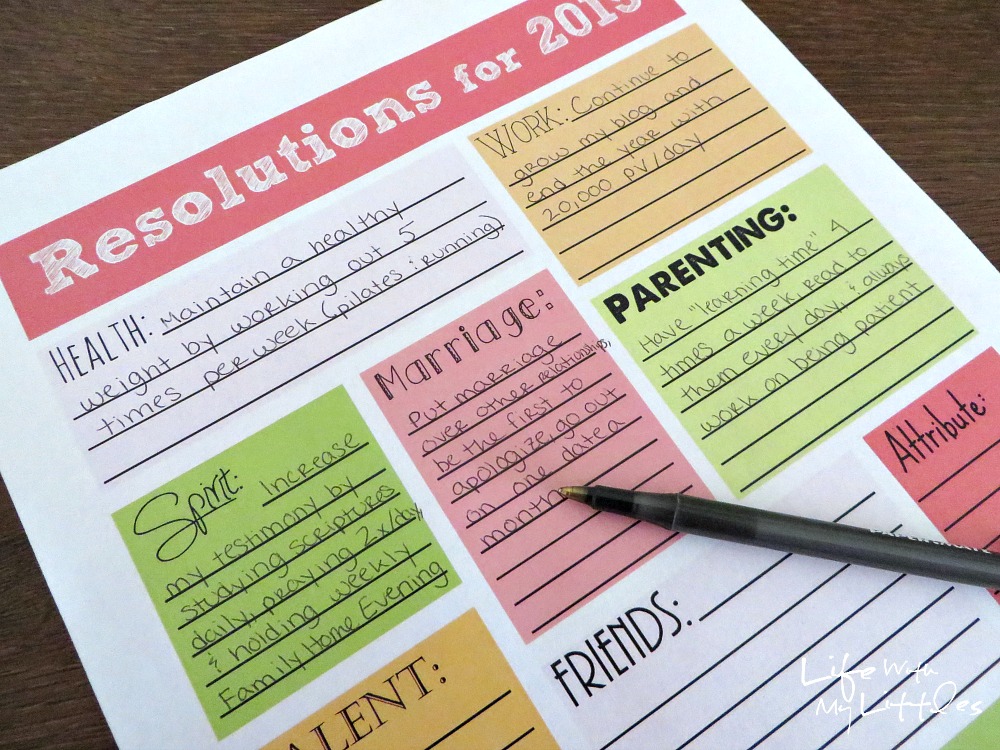 This year, instead of just writing my resolutions on a piece of notebook paper (like most years) I thought I would make a cute printable! I figured if I was writing my resolutions somewhere pretty that I would want to display, it would be easier to follow them. Plus, for those who forget their resolutions (on purpose or by accident), now you have a cute way to display them in a place you can look at daily (like by your bed)!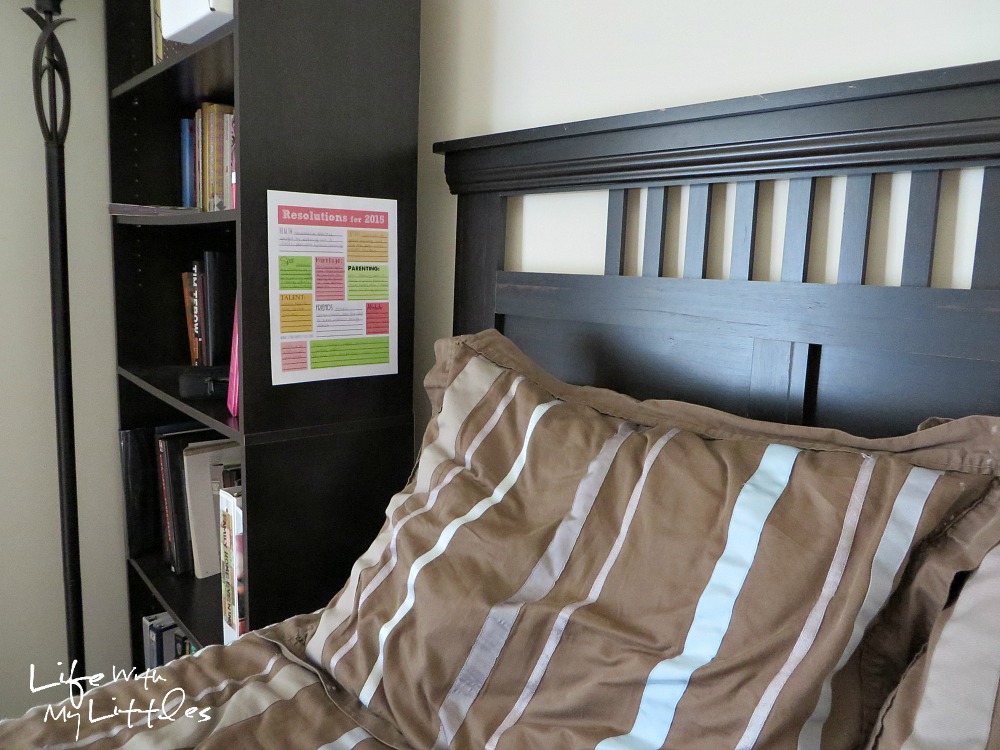 I also wanted to do different categories for my resolutions to make it easier. Sometimes it can be hard to know where to start, so by having categories, it gives you something to go on! I did health (for things like exercise or diet), work (for goals at work or your blog), spirit, marriage, parenting, talent, friends, attribute, and then there are two blank boxes for whatever you want to add. And you don't have to fill them all out, but at least it is a good start!
The file is on Google Drive, and you can download it for free here: CLICK ME!
Also, this file is for personal use only. Please do not print it for anything other than your own use. Thanks!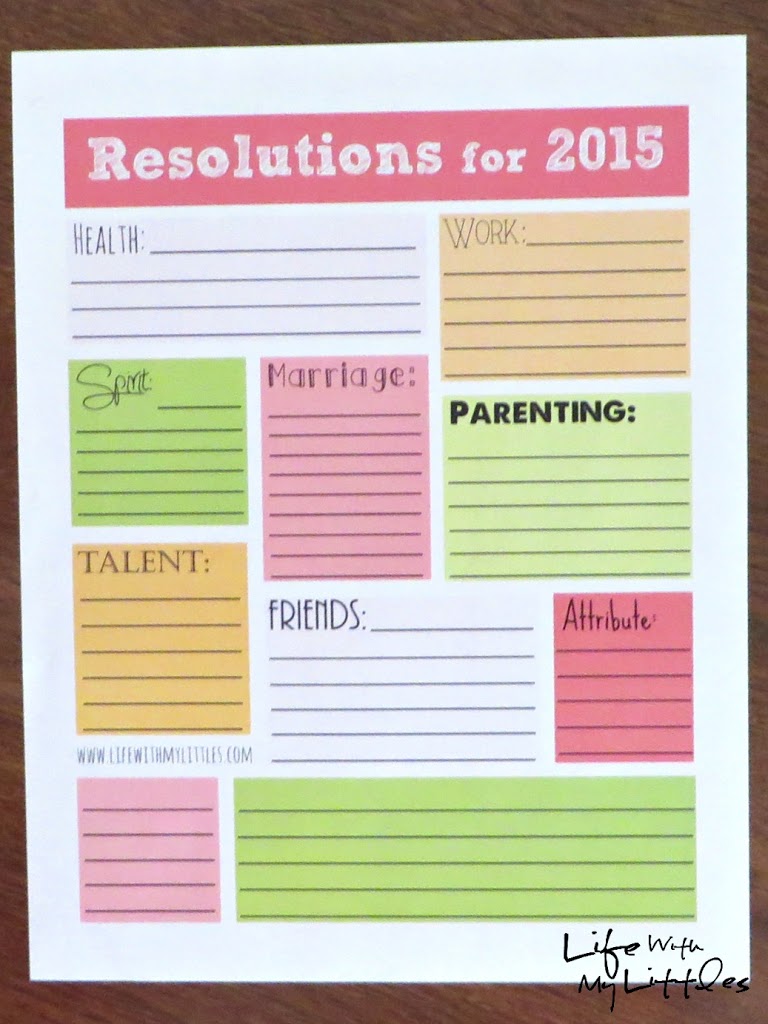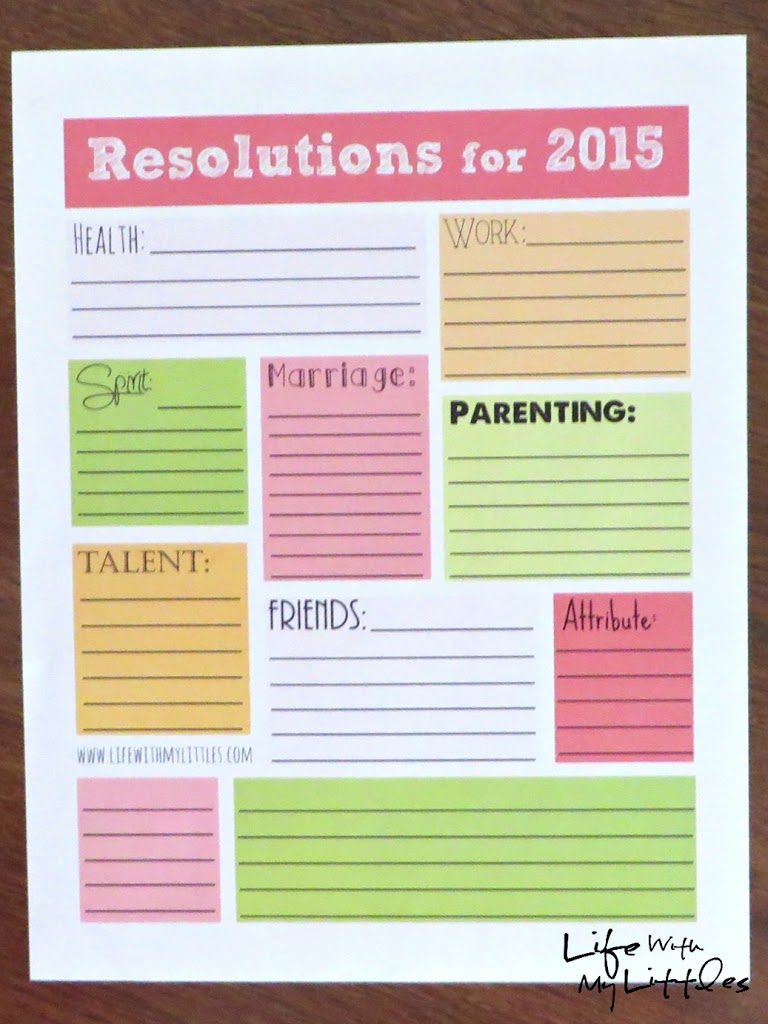 Now you have no excuse not to get those resolutions done! Good luck in 2015!
What are some of your resolutions for new year?
If you want a free printable for 2016, click here!