This is hilarious! This list of things your pregnant wife really wants to hear is spot on! All guys should read this!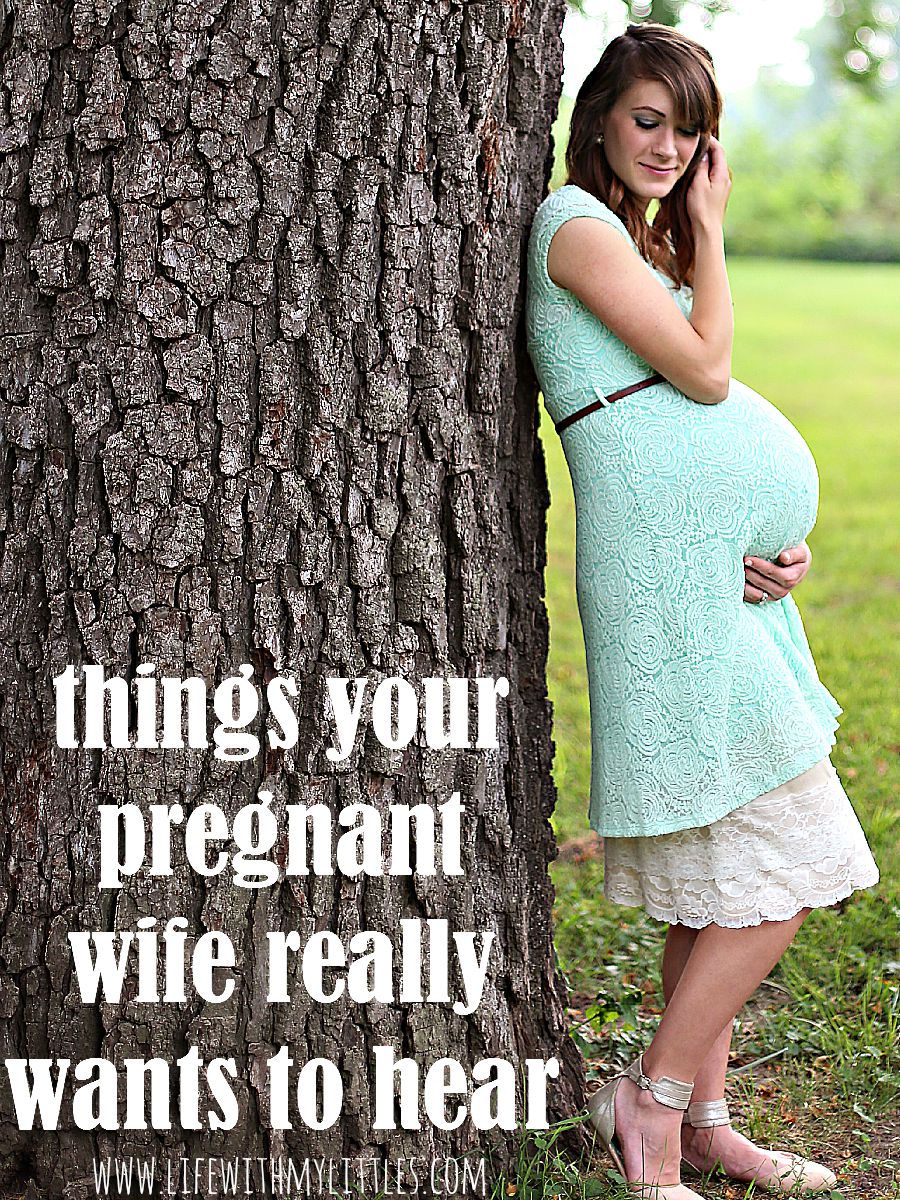 Pregnancy is one of the best and worst times of a woman's life. One minute she is in absolute awe that there is a baby the size of a pea growing inside of her, and the next minute she's crying uncontrollably because she's sweaty, hungry, and her pants won't button anymore.
And if you're married to a pregnant woman, I'm going to be honest and tell you it's going to be a bumpy ride. Walking the line of what's okay to say to a pregnant woman is a dangerous, rocky road that winds and curves and has sharp drop-offs around every corner.
Lucky for you, there is one thing that will ensure you can safely navigate that terrifying road without hitting any speed bumps or slipping off the edge to your doom–just tell your pregnant wife exactly what she wants to hear!
Not sure what that is? Here are some suggestions for you to tuck away and use when the time comes:
Any time: "You look beautiful. Nobody can rock that baby bump like you can, honey."
At 3 am: "Of course I will run to Pizza Hut and pick you up some cheesy breadsticks. I have to work in three hours anyway, so I can just start my day a little early. Would you like any dipping sauces?"
On a road trip: "We can definitely stop again. I know it's only been ten minutes since we last stopped, but my legs are feeling tight. You can pee again while I stretch my legs."
Before leaving the house: "Hey, let me tie your shoes. You're making our child, and it's the least I can do so you don't have to bend over."
When she has gas: "It doesn't bother me. I would be gassy, too, if I had a baby in my belly. Just let them out, sweetie."
Anytime she complains: "That sucks, babe. I'm sorry."
When she is sad about her stretch marks: "They make you even more attractive to me because they remind me of all that you're doing for our family. You should be proud of those lines!"
When she can't fit into her regular clothes anymore: "Now you can wear your yoga pants all day long! And if you need to go buy some maternity tops, go ahead and take my credit card."
When she literally can't get up off the couch: "Grab my hands and I'll pull you up. I almost got stuck the other day, too!"
In the middle of January: "Yeah, it is super hot in here. How about we turn on the air conditioning today?"
In the middle of July: "Can I get you a bucket of ice to put your feet in so you can cool off?"
When she's nesting at four months: "I'm excited, too. Let's start putting together baby's crib together!"
Anytime: "I could never do what you're doing, babe. You're amazing, and I love you!"
Any of these 6 best things to say to a pregnant woman.
When she sleeps for 12 hours: "Are you sure you don't want to sleep another hour? You need all the rest you can get!"
When her feet and ankles are swollen: "You should sit down and relax. Can I rub your feet? And how about a pedicure while I'm at it?"
When she can't get off the couch to get the remote that's five feet away: "Oh don't worry about it. I'll grab it for you. Would you like to watch HGTV or Food Network?"
When her back hurts: "Why don't I schedule you a prenatal massage?"
When she can't sleep at night: "Do you want my pillow? It might help you get more comfy, and I don't really need one to sleep."
When in doubt, use lots of flattery, justify how she's feeling, and offer to do something for her. And remember, it only lasts for nine months.