How to get your toddler to eat more vegetables. 8 creative ways to get your toddler to eat more veggies! Especially helpful for picky toddlers!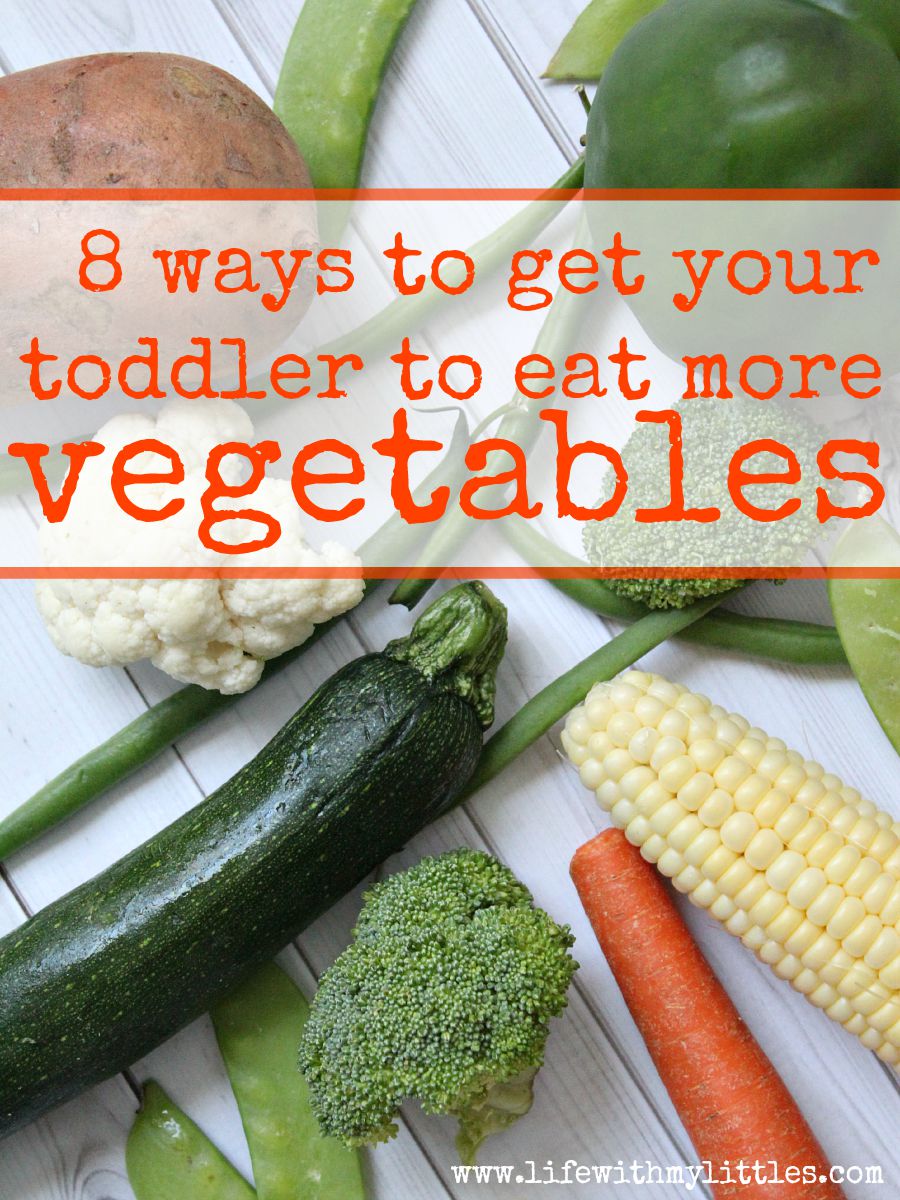 My toddler used to be awesome at eating his vegetables. He would eat broccoli, carrots, corn, peas, and cucumbers like it was no big deal. But recently, he has been super picky and won't eat any of his vegetables. It's a real problem. And I know toddlers are supposed to be picky, but guys, I can't get him to eat ANY vegetables. And if he does take a bite, he immediately spits it out.
So what's a mom to do when her toddler won't eat any vegetables? Get creative, of course! Through a process of trial and error, I have come up with 8 ways to get your toddler to eat more vegetables. Hopefully your toddler will like at least a few of these delicious ways to eat veggies (and if we're being honest, these ways help me get more veggies, too!).
1. Zucchini Bread. Two years ago I came up with a recipe for skinny chocolate zucchini bread. I've made it a lot since then, and honestly, it just tastes like chocolate cake. But it has TWO WHOLE ZUCCHINI inside! Plus, it's made with healthier alternatives. Guaranteed your toddler will eat this!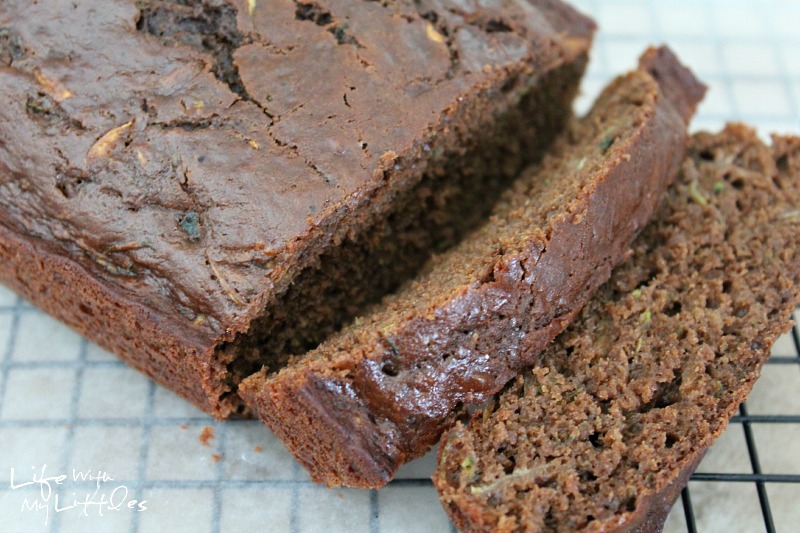 2. Toddler Muffins. I have tried several different toddler muffins on Little J, and he usually likes most of them. I've seen some with pumpkin, some with carrots, some with zucchini, and some that also have fruit in them. The most recent ones I've made were from Cupcakes and Kale Chips and my toddler loved them! They have zucchini, carrots, and raisins in them. My 10-month-old actually liked them, too! So toddler muffins are a definite easy way to get more veggies into your toddler!
3. Smoothies. Another simple way to get veggies into your toddler's diet while also getting in more fruit is a smoothie. Green smoothies are great, but you can also make veggie smoothies that don't turn out green. You can try this delicious Fruit and Veggie Smoothie that my son loves, or do a simple search on Pinterest to find your own. Plus, you can drink some, too!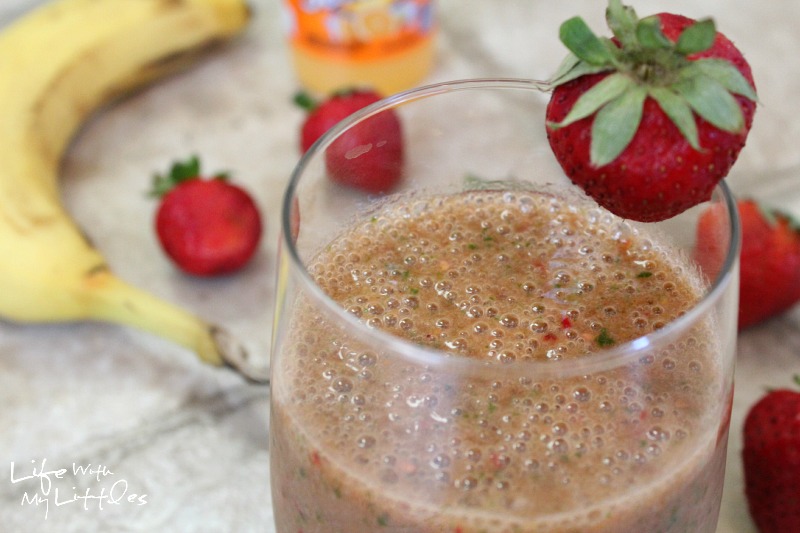 4. Dip. If we can't get our toddler to eat something, we usually give him some dip and he'll almost always eat it. The same is true for veggies. If we give him a side of ranch dressing to dip his carrots or other veggies in, he usually will eat them. This one is a little tricky since your toddler will obviously know he's eating vegetables, but if he doesn't care then this is a great way to get him to eat more veggies.
5. Disguise it in Food. Chop up some veggies and throw them into an omelet. Toss some carrots and bell peppers into mac n' cheese (we love this recipe from Horizon Organic). Put some olives and tomatoes on a pizza and cover them with cheese. Sneak some veggies into a quesadilla. You can even make some fresh salsa and serve it with chips. Your toddler won't even think about the fact that he might be eating veggies! He'll just know his dinner tastes delicious!
6. Popsicles. Sounds crazy, right? But no, it's amazing. We just made some carrot, mango, and raspberry popsicles and they were super yummy! Perfect for hot summer days, and my son had no idea he was eating carrots! You can check out this great roundup of hidden veggie popsicles from One Dog Woof to find a lot of delicious popsicle recipes. This is easily one of my favorite ways to get my son to eat more veggies. And it's a lot of fun when he helps me make them, too!
7. Try Lots of Different Veggies. Guys, there are a lot of different vegetables. Carrots, celery, broccoli, cucumbers, zucchini, peppers, spinach, pumpkin, peas, corn, cauliflower, green beans (my favorite!), sweet potatoes. Seriously, your toddler is bound to like at least one or two of those! And if he does only like one or two, then just give him that vegetable. He will grow out of the notorious toddler pickiness, and one day, he'll eat more vegetables (and then you won't even need this post).
8. Grow a Garden. My son won't eat peas if I cook them for him, but if we take him to his great grandparents' house he will eat fresh peas by the handful! Growing a garden is super fun when your toddler is involved, and it's even more fun to sit and eat the fruits (or veggies) of your labors together! And there's definitely something different about eating fresh veggies from the garden than eating ones from the store. So plant a garden with lots of different vegetables, and enjoy eating fresh!
I hope these tips help you solve the problem of how to get your toddler to eat more vegetables! I know it can be stressful when your toddler goes days without even looking at a vegetable. But if you try these tips, I'm sure you'll find some way to get your toddler to eat veggies (even if he doesn't know he is!).
Is there any other way you guys have gotten your toddler to eat veggies? Let me know! I could always use more tips!