How to Cut Any Shape into a Pie Crust: A super easy way to get any shape you want cut into the top of your pie! Perfect for new Thanksgiving traditions!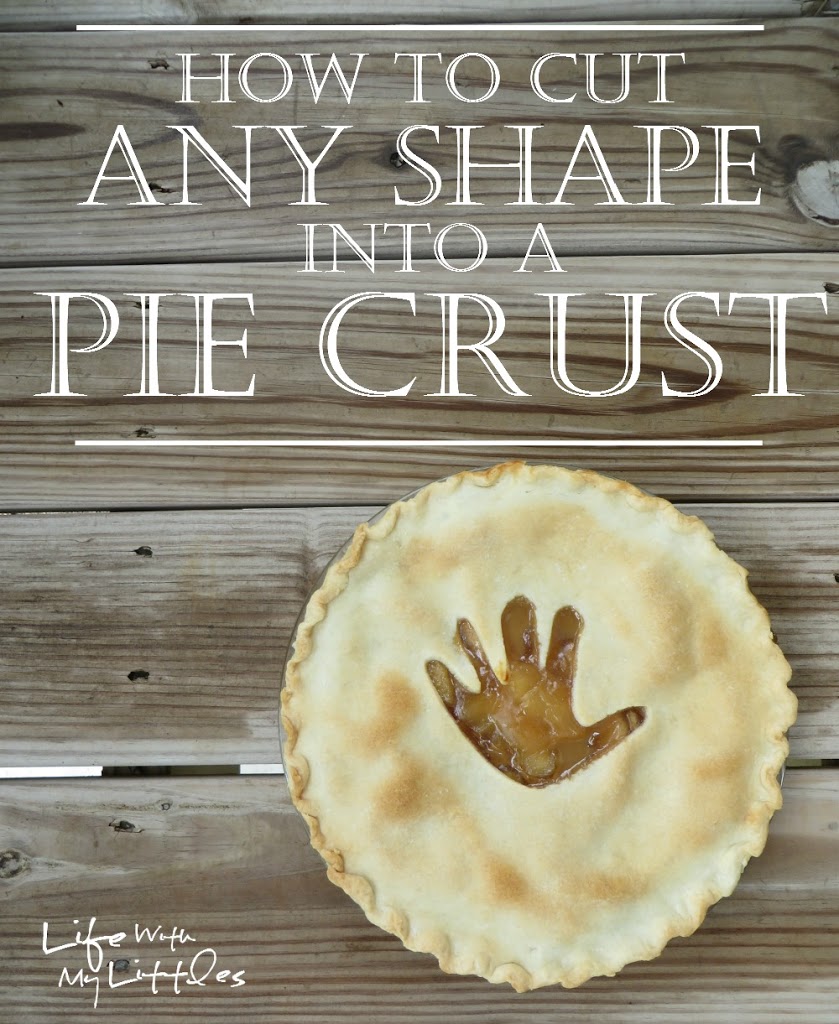 Last year was the first year we had any littles of our in our home for the holidays. It was a lot of fun to try and make it special for Little J and try and do things that we could turn into traditions.For Thanksgiving, I decided I wanted to try and make a special pie for him that we could do each year for him and any siblings he would one day have (little did we know he'd have one next year!). I had seen pies with shapes cut out for vents before, and thought it would be really easy to make my own little stencil and use it to cut a shape out of our pie crust. And guess what? It was really simple! So now I am sharing this super fast way to cut any shape into a pie crust.I love this idea because you can either print a stencil off your computer, or you can make your own. I chose to make our stencil be Little J's handprint. It will never be that small again so I wanted to remember it!
All you have to do is trace or print your stencil, cut it out, and lay it flat on top of the pie crust.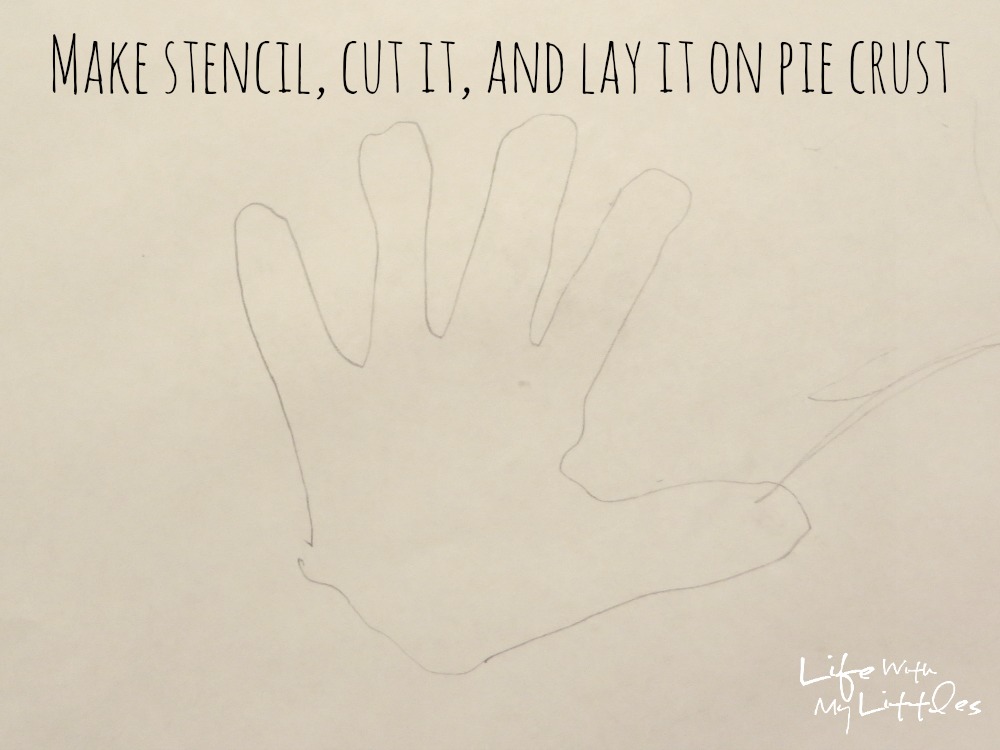 Then, just use a small, sharp knife to cut around your shape and cut out the part you want to vent.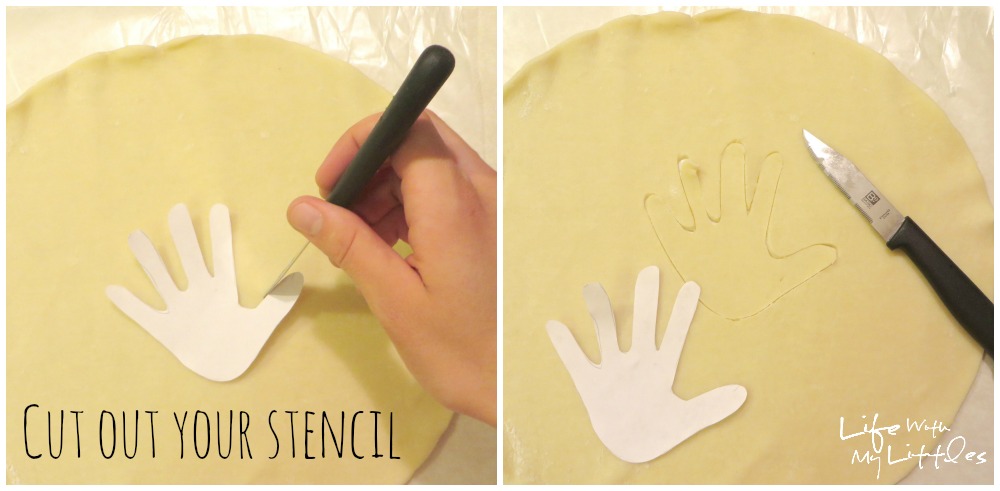 Carefully roll up your crust, then unroll it on top of your pie.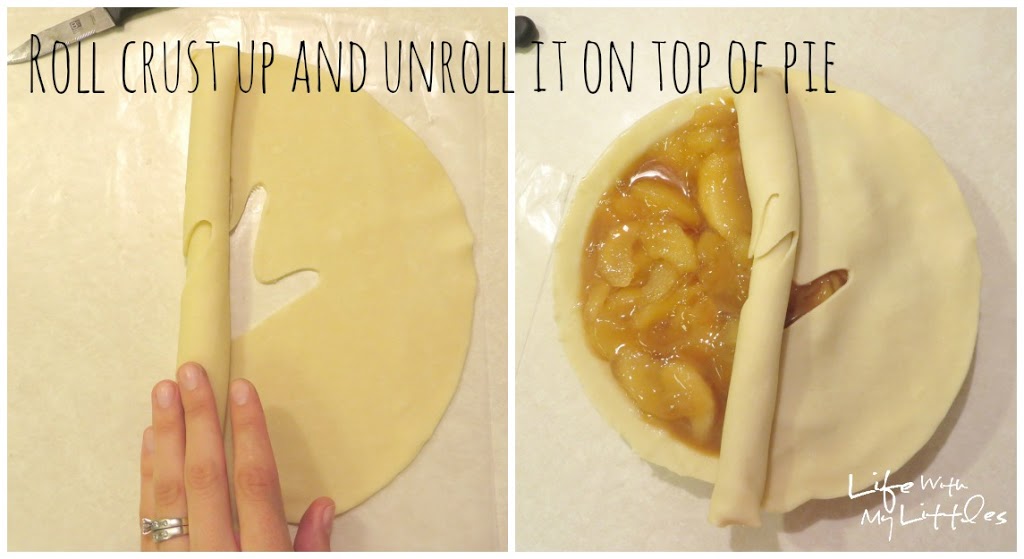 Finish your edges and bake it like you normally would, and then you have a beautiful pie with your own unique shape on it! Seriously, so easy and a great way to make any pie special and original. Have fun getting creative!