This easy and homemade Father's Day gift is the perfect and inexpensive gift for the father in your life. And it's fun to update the photos each year!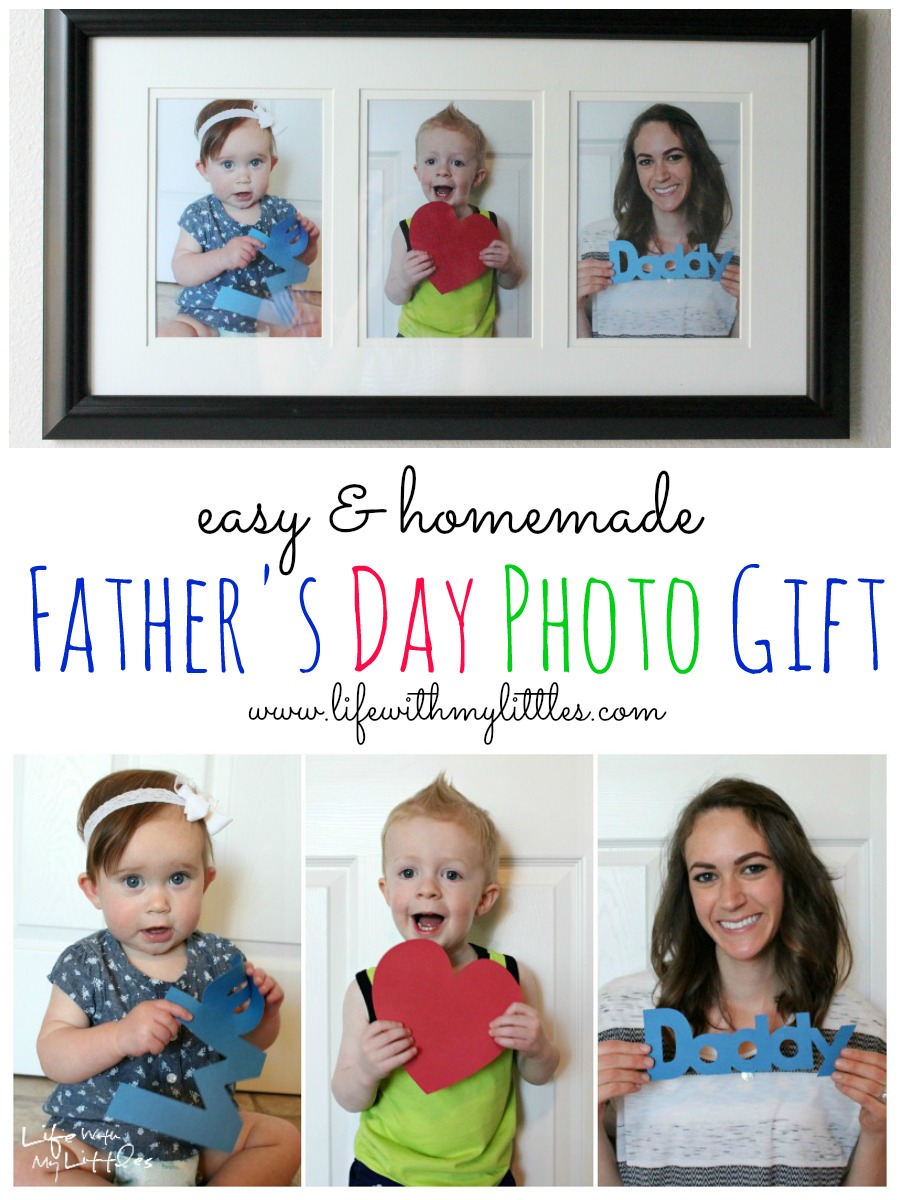 For the Mister's first Father's Day as a daddy, I wanted to make him something special. I thought it would be fun to make him a special series of Father's Day photos that he could hang above his desk and we could update every year.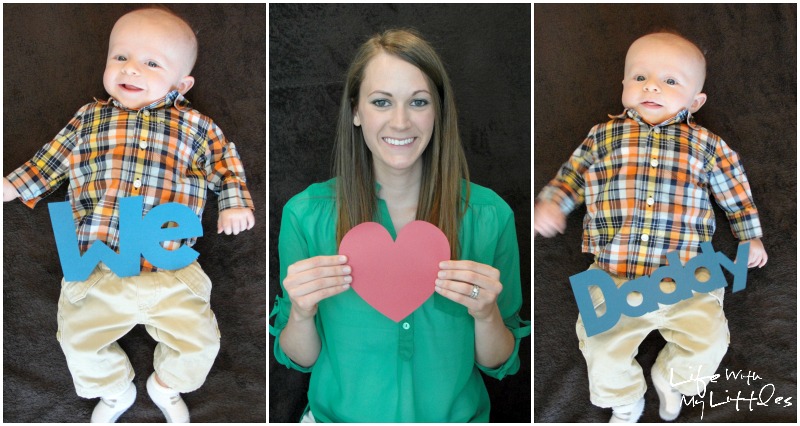 We started this little series three years ago, and it a really easy and fun gift to put together. And it's fun to compare the photos as the years go by!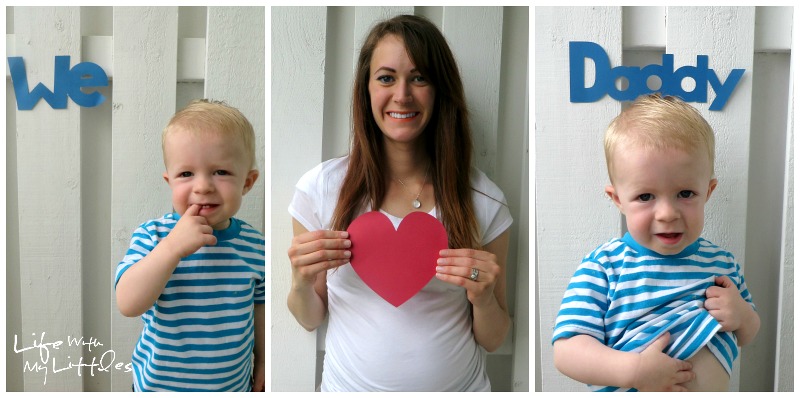 And even though I know the Mister will be expecting it now that this is our third year, I am still excited to show him the new pictures with Little A and Little J! They definitely captured their personalities!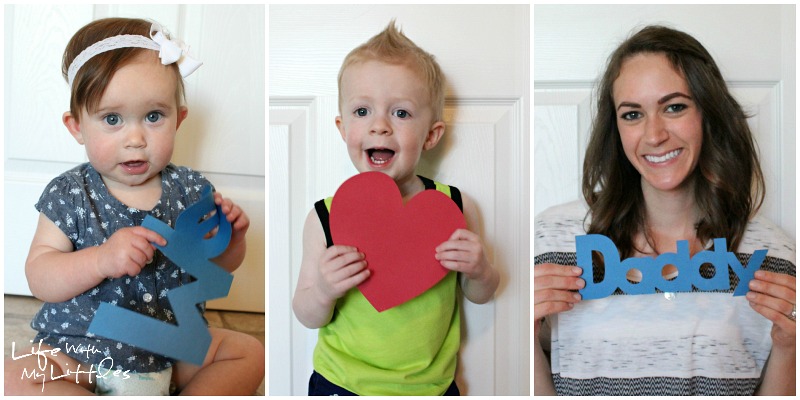 The best part about this homemade Father's Day gift is how cheap it is. The first year I bought a frame from Michael's using one of their always-available 40% off coupons, so it didn't cost very much. My frame holds three 5×7″ photos.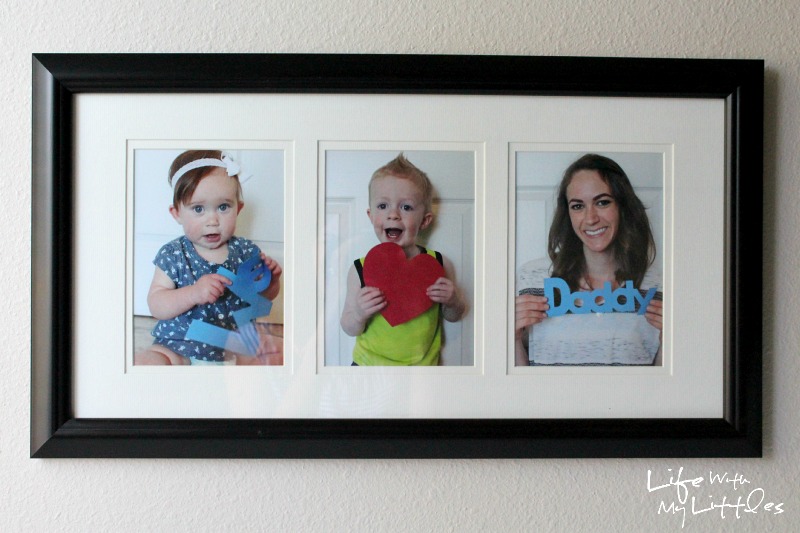 I used my Cricut Mini cutting machine to cut out the words "We" and "Daddy," plus a heart. You can do it by hand or use another kind of cutting tool, but just make sure that your letters are all touching so you don't have to hold them each individually! Or of course you could make little signs, but I personally like the way the words look on their own.
All I have to do each year is get out the words and heart, take new pictures, print them, and put them into the frame.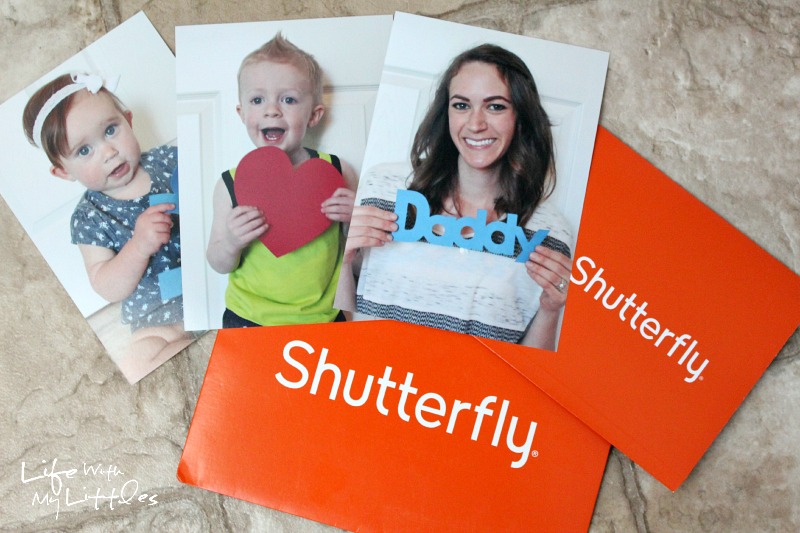 Make sure you use thick cardstock for your words and heart. If your baby is able to hold onto things and doesn't understand "don't rip!" then she will probably end up ripping your words. Which is bad if you plan on using them for years to come.
And if you don't have a tripod to take your own photo, ask a friend to come help you out. They will love to be in on the secret!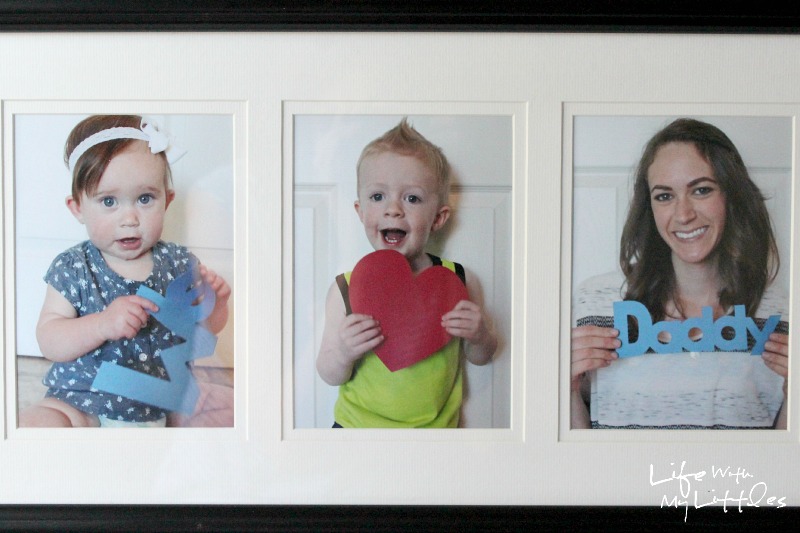 Anyway, I love how our photos turned out this year, and I can't wait to give the Mister his gift now that Little A is in our family, too! We sure do love Daddy!!