This Avocado Ranch Pasta Salad is a delicious and unique recipe that is perfect as a side dish for your summer barbecue or even a quick dinner!
This shop has been compensated by Collective Bias, Inc. and its advertiser. All opinions are mine alone.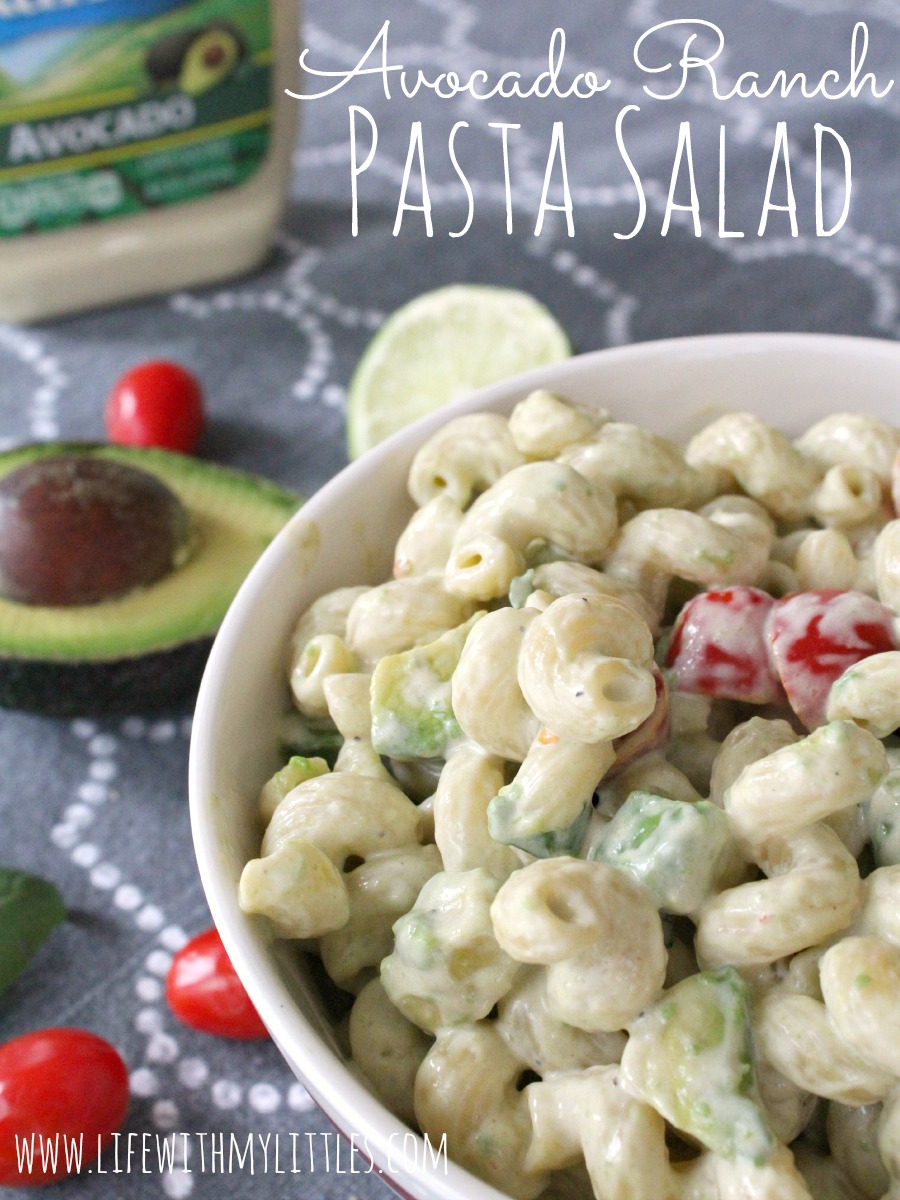 Is anyone else completely excited for summer? I love getting together with family and friends for backyard barbecues, and I can't wait to do it a lot now that we live close to the Mister's family!
One thing I've never been particularly fond of is pasta salad. I'm not a big egg fan, and the ones you buy from the store always gross me out. So when I saw that Hidden Valley Ranch just came out with a new Avocado flavor, I knew I had to get creative and come up with a delicious pasta salad recipe I could bring to family barbecues this summer!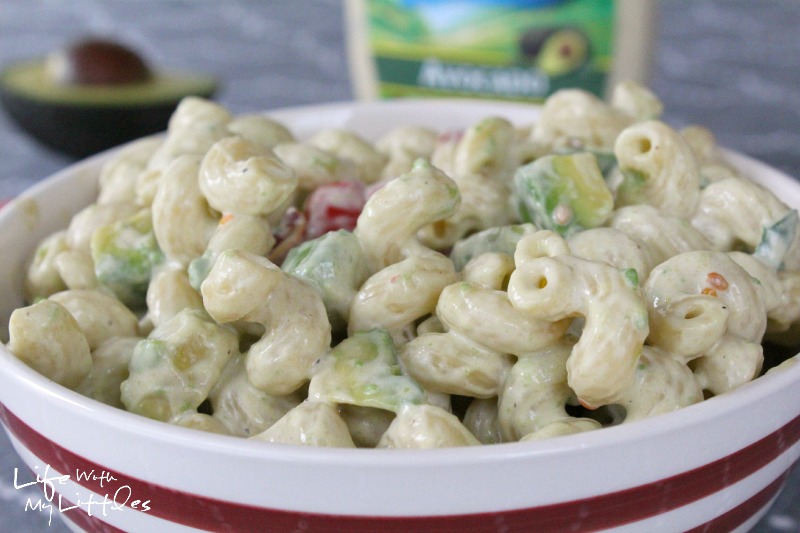 This recipe is so simple, and it only takes 20 minutes to make. I used fresh basil from my basil plant I got for Mother's Day, and then bought the rest of the ingredients.
The first thing you have to do is boil your noodles. I love using cavatappi noodles because I think they hold sauces well, but you could use bowtie or elbow macaroni, too.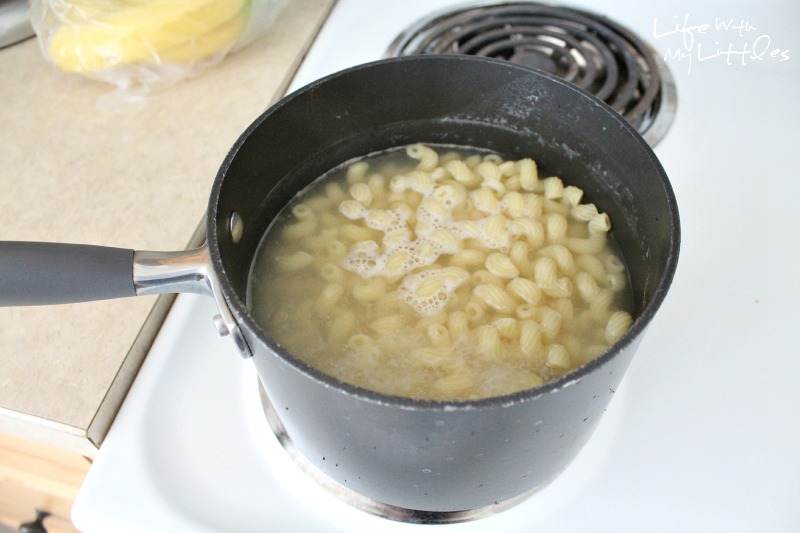 While the noodles were cooking, I sliced my tomatoes, diced my avocados, and chopped my basil leaves.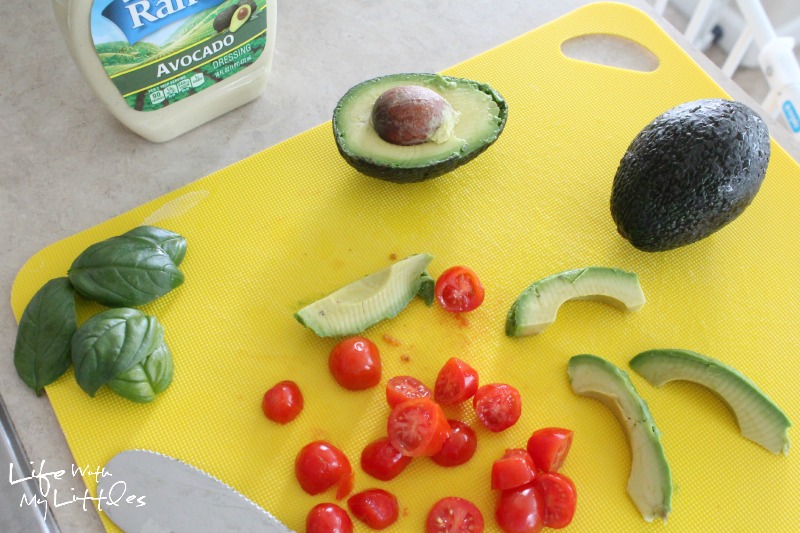 After the pasta was done, I drained it, and tossed it in a bowl with the Hidden Valley Ranch Avocado.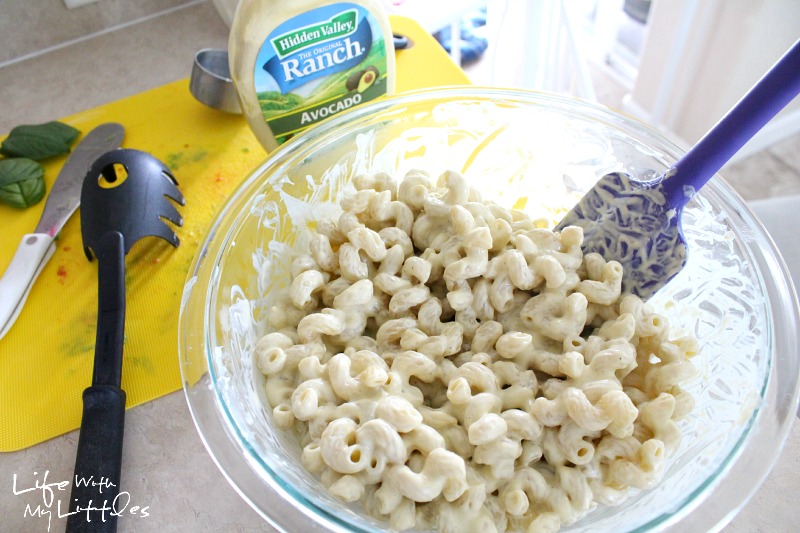 Next, add your tomatoes and avocados.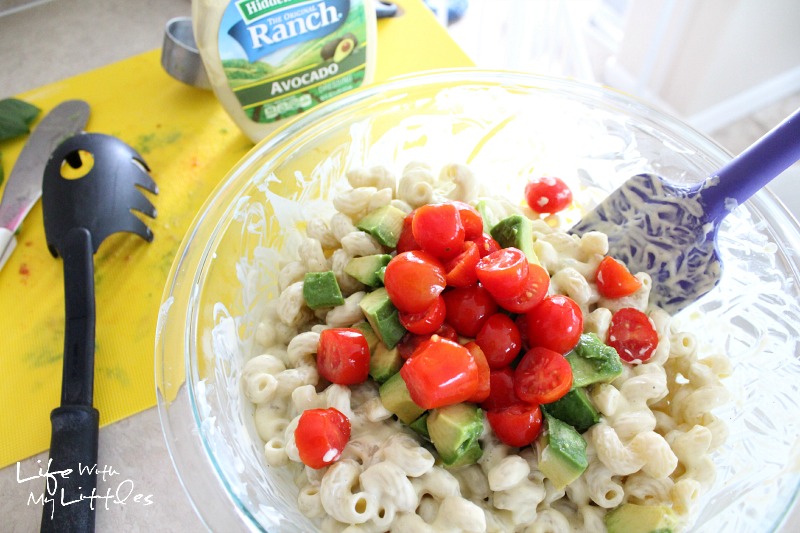 Now add in the basil.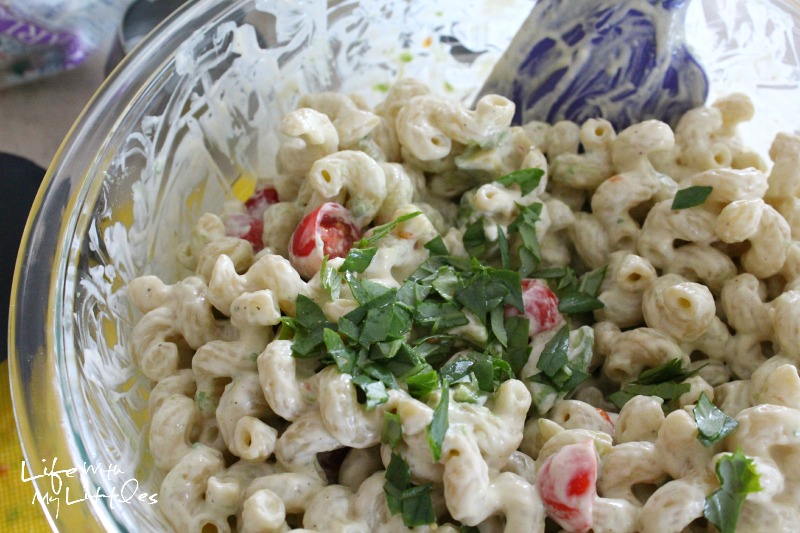 Squeeze the lime over your bowl and mix everything together!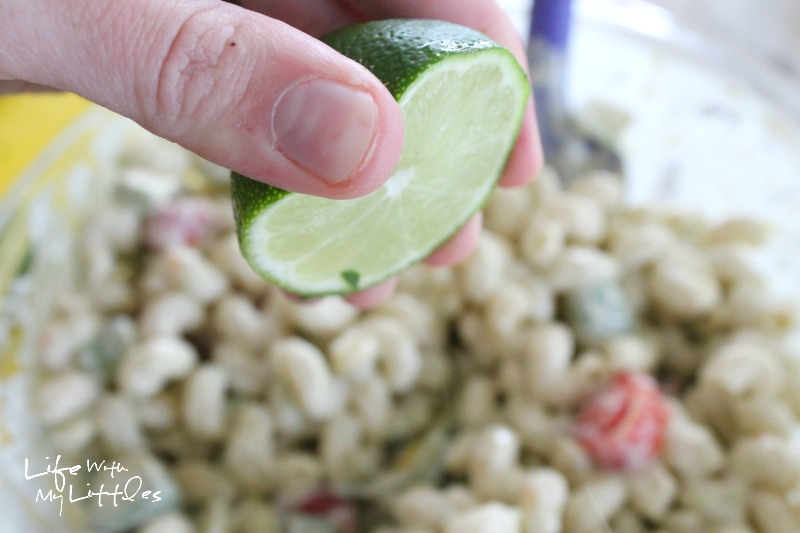 And voila! You now have a delicious bowl of Avocado Ranch Pasta Salad that is perfect for any backyard barbecue.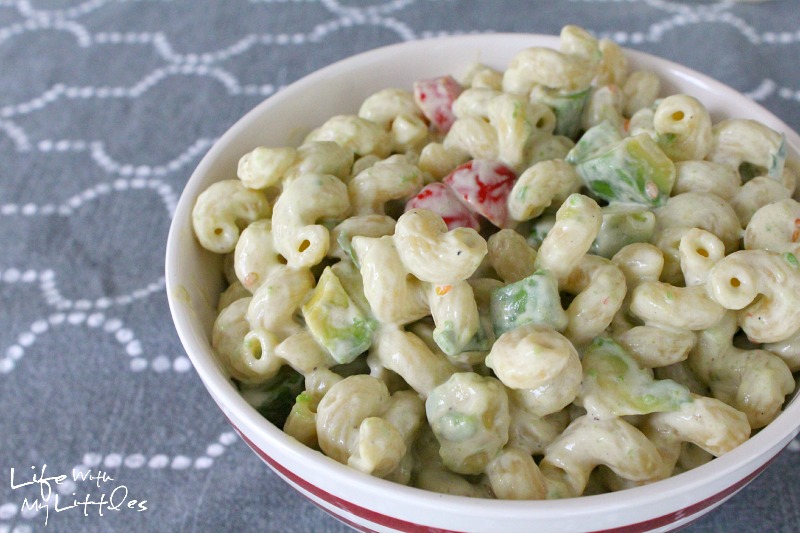 Avocado Ranch Pasta Salad
Ingredients
10 oz. cavatappi noodles
¾ c. Hidden Valley Avocado Ranch Dressing
¾ c. halved grape tomatoes
1 c. diced avocados (about 1½ avocados)
3 chopped fresh basil leaves
½ lime, squeezed
Instructions
Cook cavatappi noodles until done. Drain.
While pasta is cooking, chop tomatoes, avocados, and basil.
Combine Hidden Valley Avocado Ranch Dressing with cavatappi noodles.
Add in tomatoes and avocados.
Add in fresh basil.
Squeeze ½ lime over the pasta.
Combine and serve cold or hot.
We actually liked this recipe so much that we had it for dinner one night. Even my toddler son liked it! It works great as a main dish if you need something quick and easy, too.