Good and bad mom days are a part of motherhood, and having bad mom days definitely doesn't make you a bad mom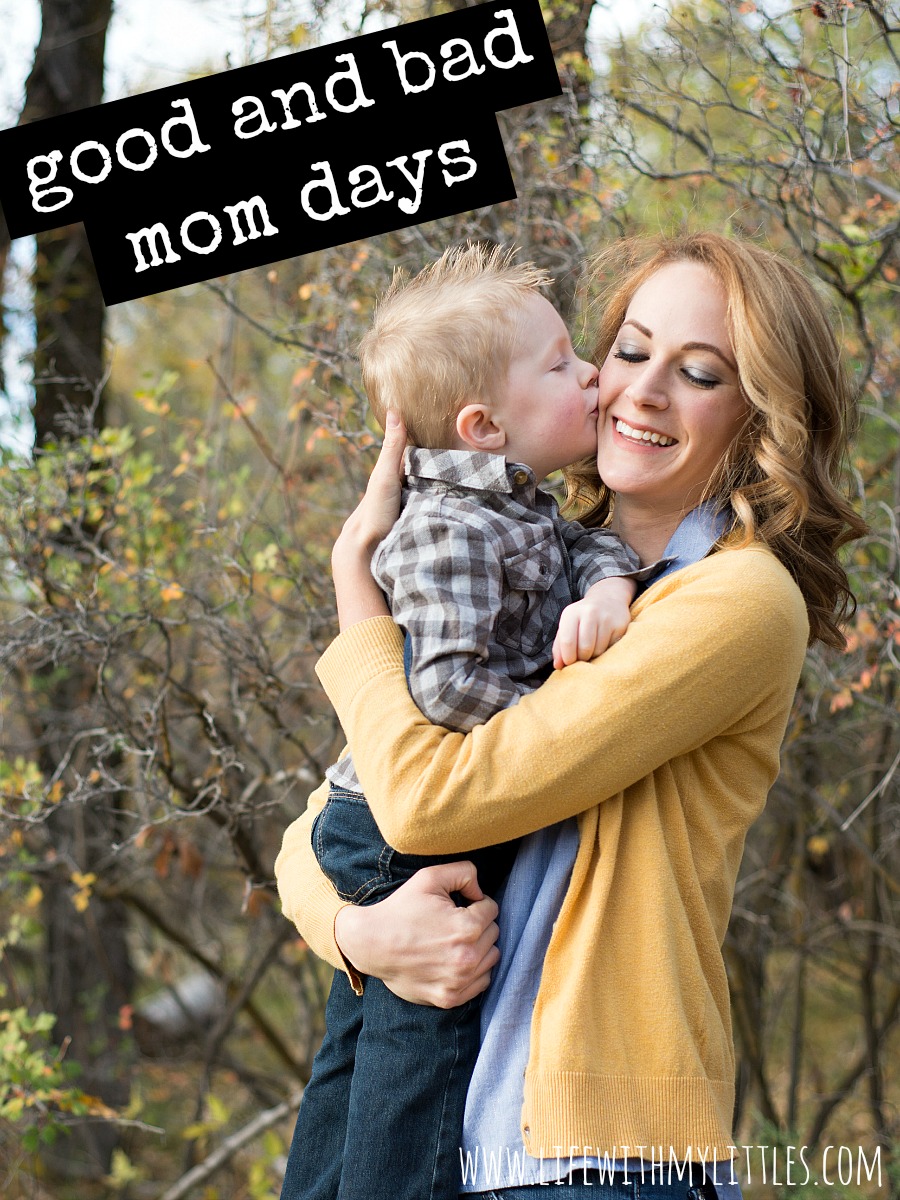 Sometimes you have days where everything your child does fills your heart with so much love and happiness that you want to cry and hold onto them forever so they can't get any bigger. And sometimes you have days where your child pees on the comforter you just paid to dry clean and you think you're going to lose your mind.
It's okay if you don't enjoy every moment of motherhood. I don't think you're supposed to. It's the hardest job in the world, and it's a 24/7 job that lasts your child's whole life. Once you become a mother, you never stop being one, and just like anything in life, there are going to be good and bad mom days.
From the moment you find out you're pregnant, you're going to have good and bad mom days. When you first read that positive pregnancy test you might be terrified, unsure of how you could possibly care for another human being. But you might also feel excitement at the idea of a tiny little life growing inside of you that you'll get to cuddle one day.
When your baby is a newborn you might have days where you don't shower, don't get dressed, and don't even leave the house. You might forget to change your baby's diaper before leaving, or you might forget to put mittens on his little hands and he might claw his perfect face. But there will also be days when you realize the significance of what you're doing, and how you are bonding with that tiny, stinky person every time you hold him.
Toddlers are a whole different story, and believe me, I've had my fair share of bad mom days with my toddlers. The day my son peed his pants on our new friends' carpet the first time we went to their house was definitely one of them. Some days I can't do anything but wait until my husband gets home so I can pee without little hands rattling the doorknob and asking what I'm doing. But some days we play all day, read lots of books, and learn about how plants need sun and water to grow. And those days make the bad ones bearable.
I know as my kids grow up I'm going to have hundreds of bad mom days and hundreds of good mom days. That's part of the unpredictability of being a parent. But I also know that the good mom days are going to outweigh the bad mom days more than 1,000 times. Every day you face something new and are tested to see how you will handle it. And every day you grow and figure out this mom thing a little more.
I love the chance I have to experience the bad mom days along with the good mom days because what it really comes down to is that I get to experience being a mom and having my own children, and that is a gift beyond compare. Sure, being a mom is hard and some days I find boogers on my clothes and get to clean barf out of the carpet, but I wouldn't trade it for anything. It's not just my job, it's my dream.