Delicious three-ingredient caramel fruit dip. Goes amazing with apples, strawberries, or grapes. It's the perfect dip for your next party, or even makes a great snack!
This post is sponsored by General Mills.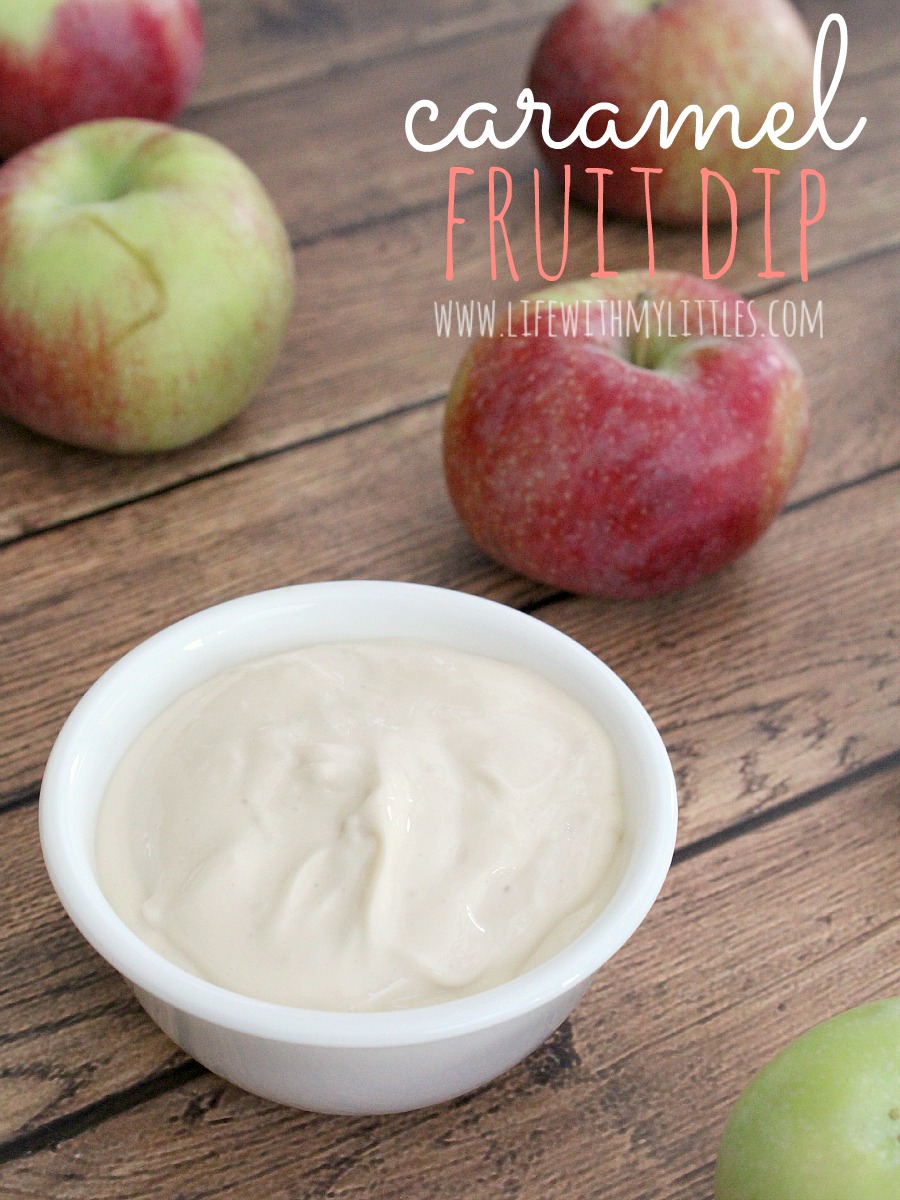 There is a lady from church who has a giant apple tree in her yard, and it has been putting out a ton of apples every day. We were lucky enough to get a bag full, and I have been loving it! They are so fresh and crisp, and remind me of picking apples in an orchard by my house when I was younger.
And as much as I love eating apples on their own, I have been trying to come up with some delicious recipes to pair my apples with. I had some caramel fruit dip at a baby shower a few years ago, and the girl who made it told me it was super easy. So I thought I would try making it myself with some vanilla yogurt, low-fat cream cheese, and caramel syrup! And oh boy, it is the perfect snack for fall!
The Yoplait Greek 100 makes it extra creamy and thick. I think that's how all dips should be!
Traditional caramel apples are amazing, but this is a lighter way to get the same, delicious taste! And I can add as much dip to eat bite as I want!
And I can feel good about sharing with my kids, because the base of the recipe is apples and Yoplait Greek 100! Extra protein from the Greek yogurt, and it only has 100 calories per container! You can't go wrong there!
Caramel Fruit Dip
Ingredients
4 oz. softened cream cheese
1 cup Yoplait Greek 100 vanilla
3 Tbsp. caramel syrup
Instructions
Blend cream cheese and Yoplait Greek 100 with a hand mixer until smooth.
Add in caramel syrup and blend until combined.
Serve. Refrigerate any leftovers.
I'm so glad I decided to try this out using these ingredients, because it came together so nicely and it paired perfectly with my fresh apples.
I think I'm going to have to go back over there and get some more apples!