Monthly baby picture ideas to document your baby's growth! A great collection of ideas for taking monthly baby photos!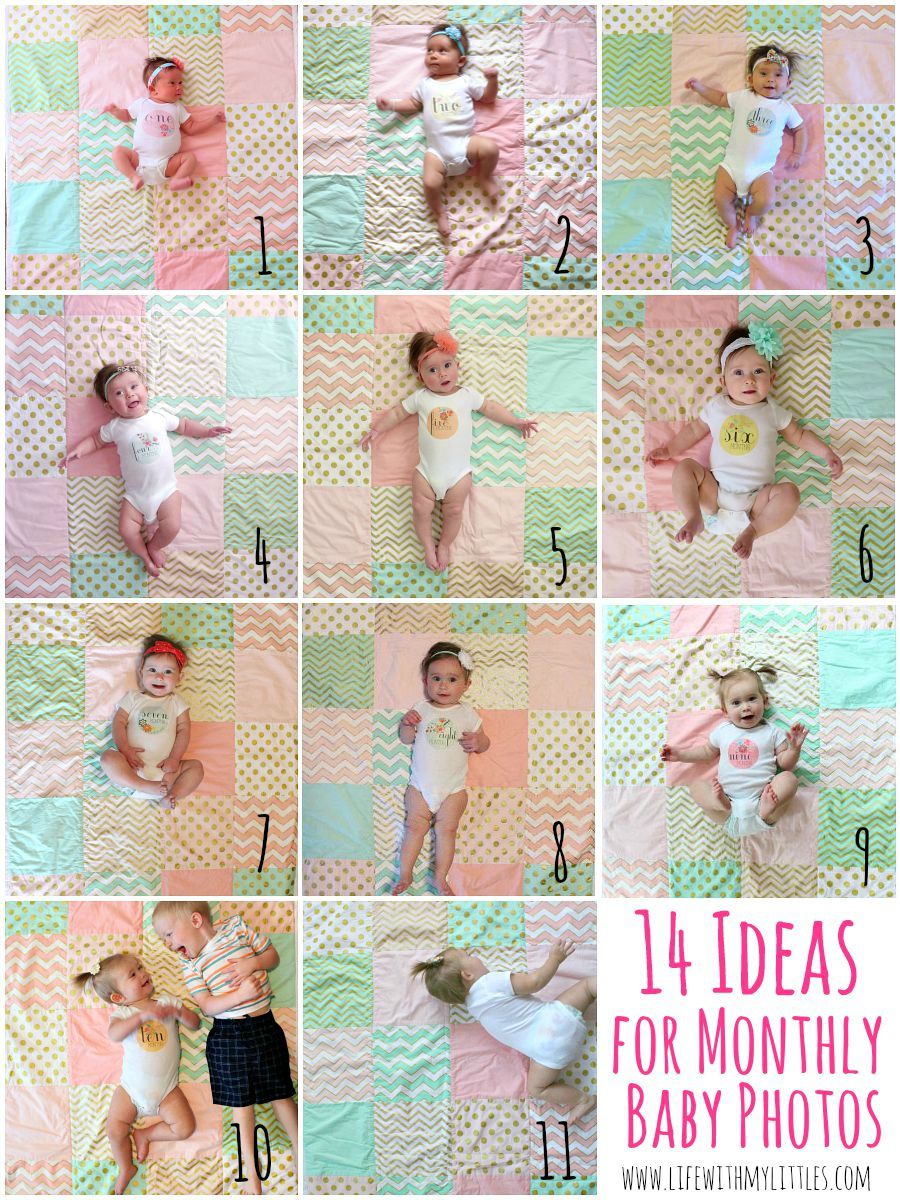 Today Little A turns one! Yay!
I can't believe how fast the year has gone by. I am in denial that she is now technically a toddler. It's crazy to me that I don't have a baby anymore!
But at the same time, it's so much fun! She is such a sweet, energetic, and happy baby and we are all better because she is in our family.
To celebrate her birthday, I am going to do a few weeks of birthday-themed posts! Today I'm sharing cute monthly baby picture ideas, on Monday I'm sharing a roundup of first birthday pictures, then cake smash tips, and then a series called "How to Throw a Pinterest-Worthy Party" with four separate posts featuring the rainbow sprinkles first birthday party I am throwing for her next weekend. To say that I'm excited about her first birthday is an understatement.
Anyway, I have seen so many cute ideas for documenting your baby's first year, and I wanted to share some of my favorite ways with you today!
Monthly Baby Picture Ideas
Aren't those all such cute ideas? If you want to do a monthly picture to document your baby's growth, I recommend picking one BEFORE your baby is born! That way, you can get started right when they are born! And don't forget to check out these first birthday picture ideas!
Happy birthday, Little A!!